Between Sèvre and Maine, the two rivers of the vineyards of Nantes, you will enjoy magnificent landscapes according to the seasons.
Discover, for half a day, the largest appellation white wine vineyard in France: meet passionate winegrowers, let yourself be conquered by the medieval town of Clisson, and admire the many small typical villages scattered around vineyards.
The visit includes:
Excursion in an 7-seater minivan
Duration of the visit: 4 hours
French / English driver-guide
A tasting in the vines
A domain visit including 4 to 6 tastings of wines and local products
A map of the vineyard and a bottle of water
©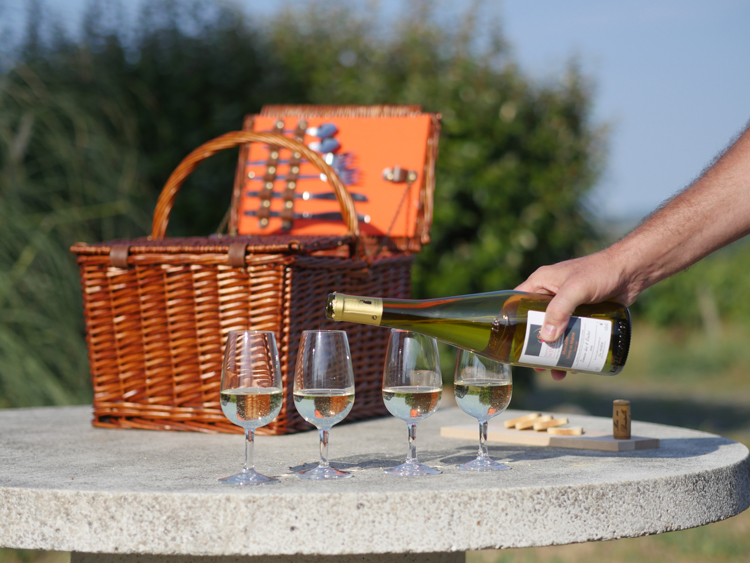 Access
5 Rue de Valmy 44000 Nantes
How to get there?
Parking(s) nearby: Parking Cité des Congrès, Parking Gare limité 1h, Parking Gare Sud 3, Parking Gare Sud 4, Parking Gare Château, Parking Baco-LU 1 côté gare
Public transport: Cité des Congrès, Gare Sud, Lieu Unique
Self-service bicycles: Cité Internationale Des Congrès (n°54), Stade Saupin (n°59), Gare De Nantes Sud (n°70), Magellan (n°55), Lieu Unique (n°61), Malakoff (n°79), Gare De Nantes Nord (n°60), Baco (n°52)
Contact
T. +33 (0)6 43 92 47 28
T. +33 (0)2 51 71 65 74
Website

Opening hours
All year on reservation
Prices
90€/person
Departure subject to a minimum of 2 participants