©
Heritage
Saint-Fiacre-sur-Maine
Historic winegrowing estate
A historic, family-run winery  in the heart of Nantes's vineyards, sitting at the confluence of the Sèvre and Maine rivers.
Whether you discover it by road or river, its architecture and its wooded park easily make it one of the region's most remarkable estates. The building and its annexes – built between the 15th and 19th centuries – are in the Italianate style known as "Clissonnais", and are protected as historical monuments.
Château du Coing offers tours and tastings of its local wines, vintages and communal crus in its cellar, as well as a guided tour of the estate, while the immediate surroundings invite you to stroll between the vineyards and the river.
©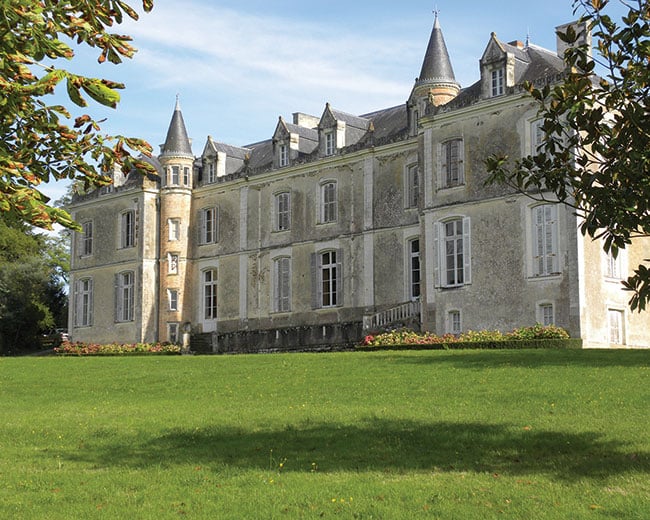 Opening hours
From April to September : 6 days a week (closed on Sundays and public holidays), 10.00 -12.30 and 14.00 -17.30. Outside these times, please make an appointment.
Guided tours at 11am and 3pm from Tuesday to Saturday (book online at www.vgc.fr ).
Prices
Free for PASS Nantes holders
Book PASS Nantes
Prices: €8 full / €6 reduced / free for under 16 years old. Booking necessary. Free wine tasting.
Accessibility
Rocky path