Nantes is full of shopping addresses: from big brands to small addresses appreciated for their original objects, from local shops to flea markets…
The official shops of the Voyage à Nantes
If you want traditional
A term entirely dedicated to shopping in Nantes: crébillonner, derived from the famous rue Crébillon, which remains one of the leading shopping streets in Nantes, home to many major retailers. A few steps away, rue Crébillon leads naturally to the Passage Pommeraye, one of the few covered passages in Europe on three levels, where you can combine the discovery of the architectural heritage with shopping.
After crebillon, the Nantais also goes to "chez Decré", the city's first department stores' in 1931, which has now become the Galerie Lafayette!
Below: a few addresses of emblematic shops (some of which are centuries old!) in the streets of Nantes.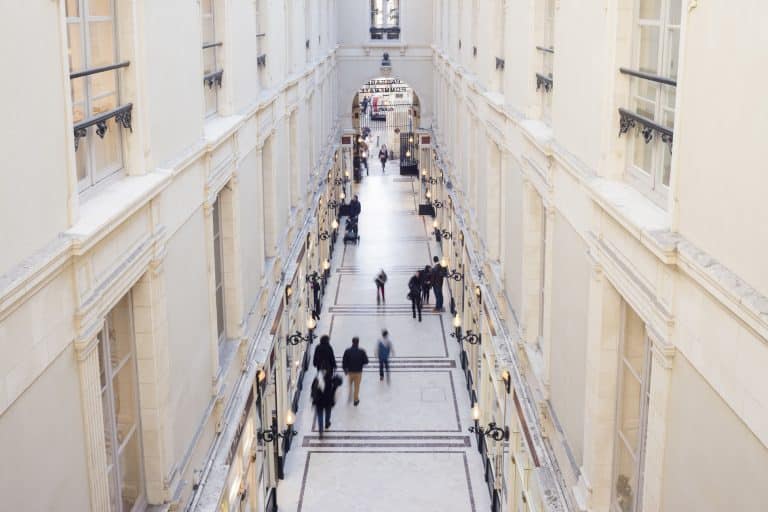 Durance
Independent bookshop since 1858
4 All. d'Orléans, 44000 Nantes
librairiedurance.fr
Falbalas Saint-Junien
Hats & gloves
1 Rue de la Paix, 44000 Nantes
falbalas-stjunien.com
Debotté
Chocolatier since 1977 in a 19th century shop
9 Rue de la Fosse, 44000 Nantes
debotte.fr
Beautiful, local, indie
These remarkable and independent shops are the identity of the city. They will be a stop on your journey!
Hype shops
Sacrés Français
100% made in France
25 Rue des Carmes, 44000 Nantes
sacres-francais.com
Chamarrée
Concept store
4 Rue Belle Image, 44000 Nantes
Boutique Chamarrée
Mira
Art Gallery & Furniture Shop
1B Rue Voltaire, 44000 Nantes
miraespaceboutique.com
L'Inatelier
Furniture & decoration concept store
1 Place de la Monnaie, 44000 Nantes
linatelier.fr
Saint Market
Concept store design, contemporary furniture
11 Rue du Château, 44000 Nantes
Saint Market Design
Les P'tits papiers
Fantasy Stationery
Place Félix Fournier, 44000 Nantes
papeterie-lesptitspapiers.com
Le MANA
Poster Shop
Place Royale & 26 Mail des Chantiers, Nantes
le-mana.com
Trésors partagés
Ethical fashion selection since 2014
10 Rue des Trois croissants, 44000 Nantes
lestresorspartages.com
Boutique Tribü
Designer's shop
4 Rue de l'Hôtel de Ville, 44000 Nantes
laboutiquetribu.com
Flowers
Jean Tessier
2 Rue des Carmélites, 44000 Nantes
jeantessierfleuristenantes.com
Books
La Géothèque
Bookshop specialising in travel, practical, literary and artistic books
14 Rue Racine, 44000 Nantes
Librairie Géothèque
Records
Mélomane
Independent record shop
2 Quai Turenne, 44000 Nantes
melomane.fr
Games
Sortilèges
Board games
3 Rue des Trois Croissants, 44000 Nantes
sortileges.fr
Le Temple du Jeu
Traditional : 6 Rue Neuve des Capucins
Specialised : 8 Rue de l'Héronnière
44000 Nantes
letempledujeu.fr
Vintage
For bargain hunters, rue Jean-Jaurès and its many antique shops, second-hand goods shops and art galleries are a must.
Every Saturday morning, the Place Viarme gives way to an important flea market
Place Sainte-Croix is also home to second-hand booksellers, second-hand dealers and record shops from Tuesday to Saturday, and Place de la Bourse is home to the antique book market every Tuesday.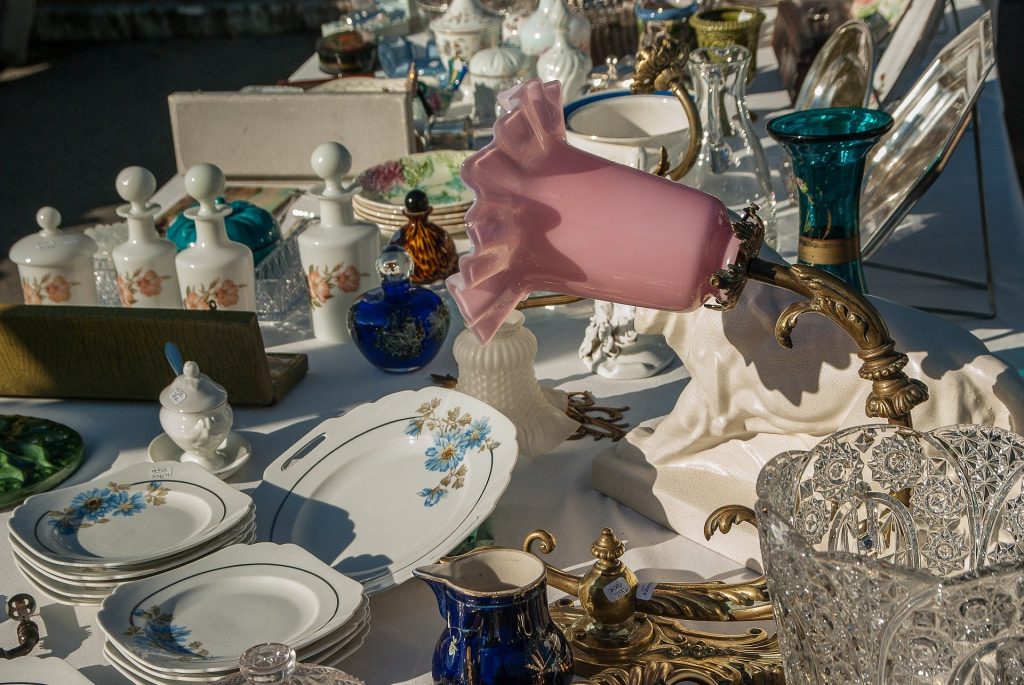 Pépette
Second-hand shop
8 Quai Turenne, 44000 Nantes
Boutique Pépette
Les Songes
Luxury women's clothing and accessories depot
3 Place Paul Emile Ladmirault, 44000 Nantes
les-songes-nantes.com
Barak
20th century design furniture
10 Rue des Carmélites, 44000 Nantes
Barak le magasin
Les Esthètes
Selective re-use: furniture, decorations and vintage tableware
27 Rue de Strasbourg, 44000 Nantes
lesesthetes.fr