Shop
Rue des États
Bazar officiel du Voyage à Nantes
Memories of Nantes
Many designer gifts for lovers of the city
Our shop is full of objects designed by Nantes artists and made in France: posters, magnets and postcards signed Jean Jullien, postcards, mugs and posters Antoine Corbineau, "berlingots" (local treat) and caramels, vintage mugs, notebooks, backpacks…
©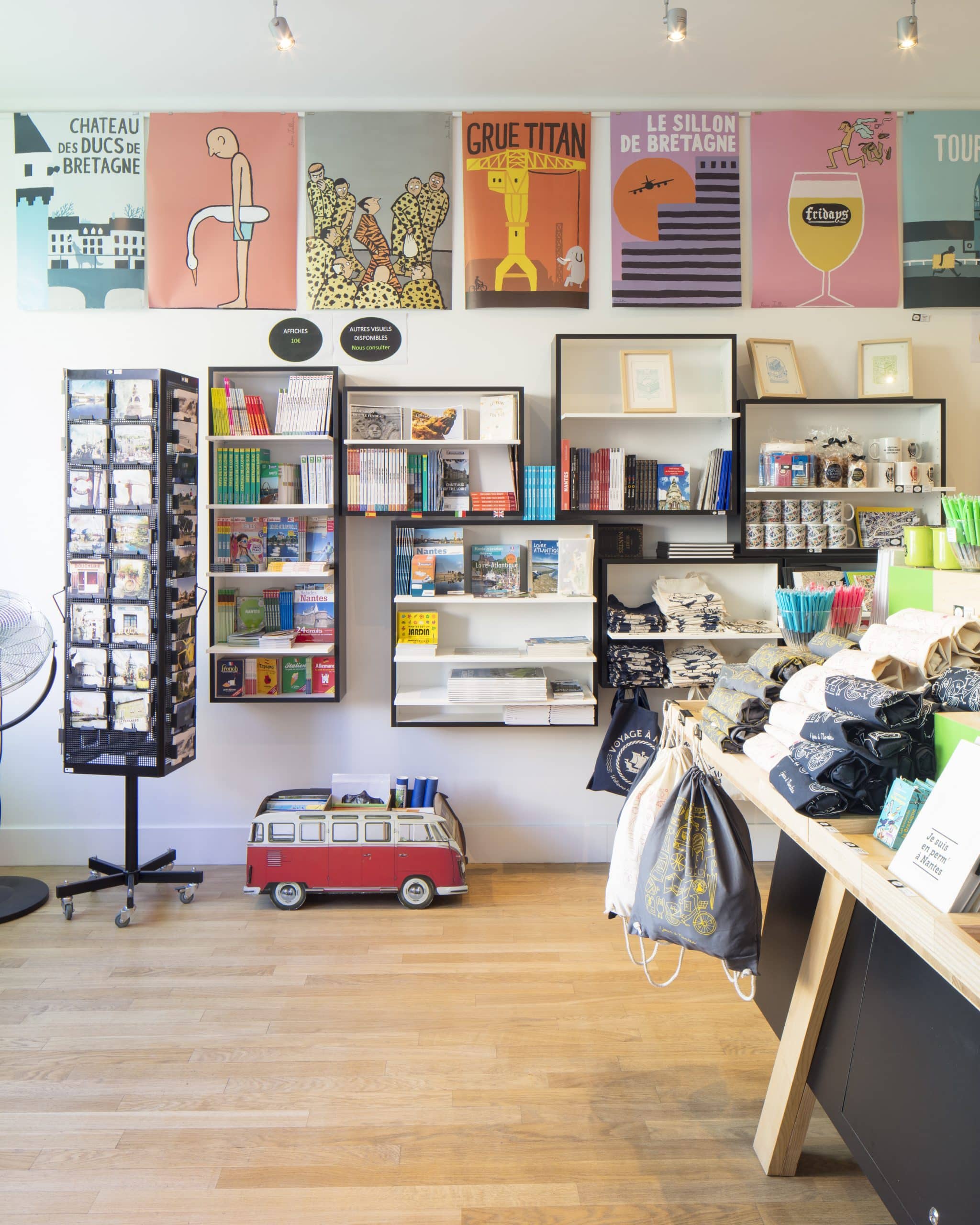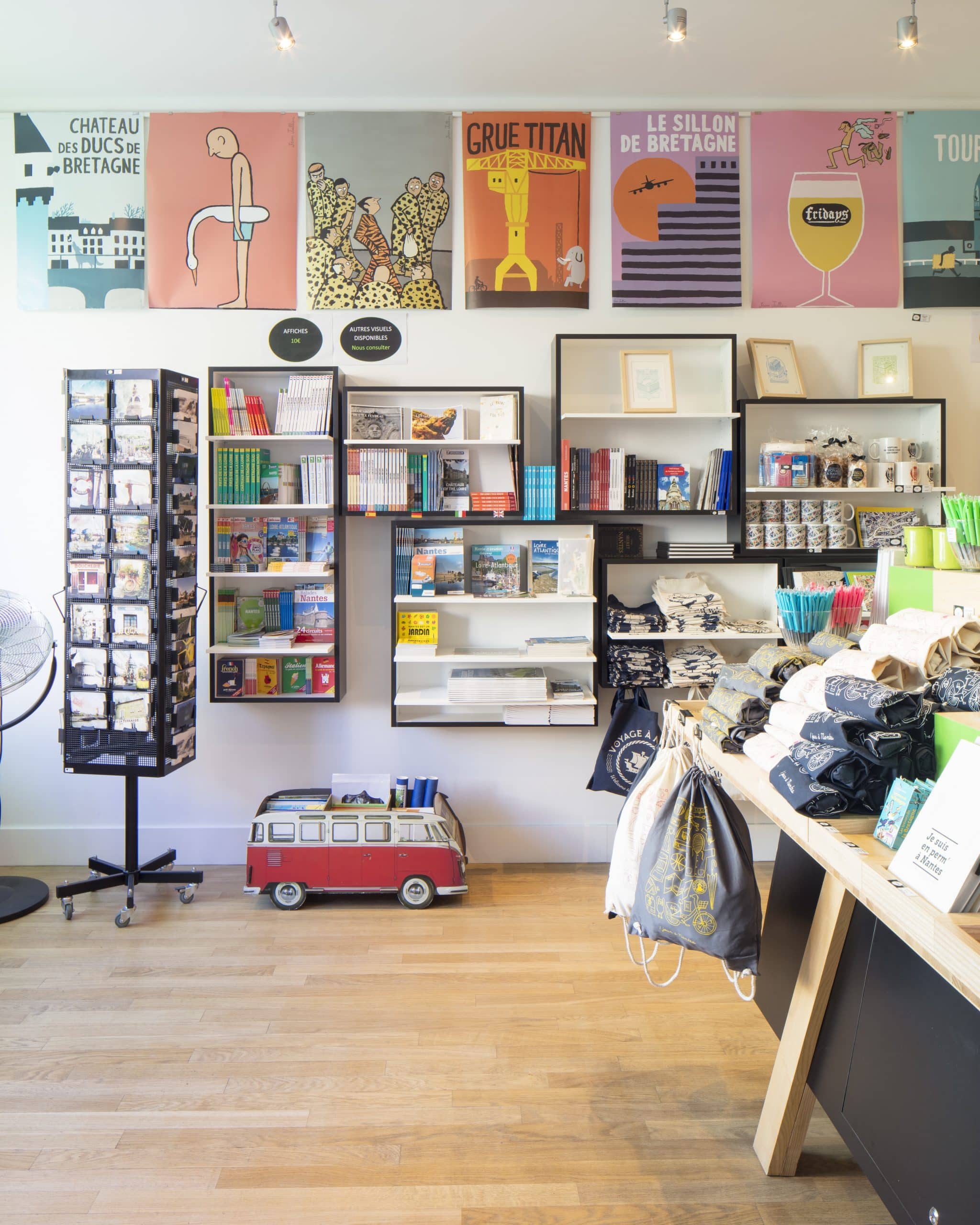 GIFT CARDS
Gift card "le Voyage", to offer the whole universe of Le Voyage à Nantes.
Uniques places to stay (Villa Cheminée, Micr'home), Pass Nantes, guided tour or private visit, goodies and books from our shop.
Gift card "Private tour", to offer a private, customisable guided tour.
An alternative to traditional guided tours. Here, the visitors and the guide are co-creators of the route. Another privilege : the access to sites usually closed to the public. The visit can be booked easily and quickly up to 48 hours before the day of the visit.
Access
9 Rue des États, Nantes
How to get there?
Parking(s) nearby: Parking Baco-LU 1 côté gare, Parking Feydeau, Parking Château, Parking Decré-Bouffay, Parking Baco-LU 2 côté CHU, Parking Gare Château
Public transport: Bouffay, Monteil, Duchesse Anne-Château, Duchesse Anne-Chateau, St-Pierre
Self-service bicycles: Château (n°50), Strasbourg (n°3), Baco (n°52), Bouffay (n°20), Verdun (n°48), Duchesse Anne (n°49), Moulin (n°4), Lieu Unique (n°61), Hôtel De Ville (n°2), Foch (n°32)
Opening hours
Monday to Saturday from 10 a.m. to 6 p.m.
Thursday from 11 a.m. outside school holidays.
Sunday and public holidays from 10 a.m. to 5 p.m.
July and August 7/7 9am-7pm.
Click & Collect for your e-shop purchases.
Prices
Special offer for PASS Nantes holders
Book PASS Nantes
10% discount on objects and 5% discount on books (excepted e-shop)