Shop
Parc des Chantiers / HAB Galerie
Books and unusual objects
Wide choice of contemporary books and objects by French designers.
Discover books on the artists exhibited, photography, architecture, graphic design, comics, children's books, novels and essays… You will also find objects by French designers: posters, postcards, stationery, decorative objects…etc.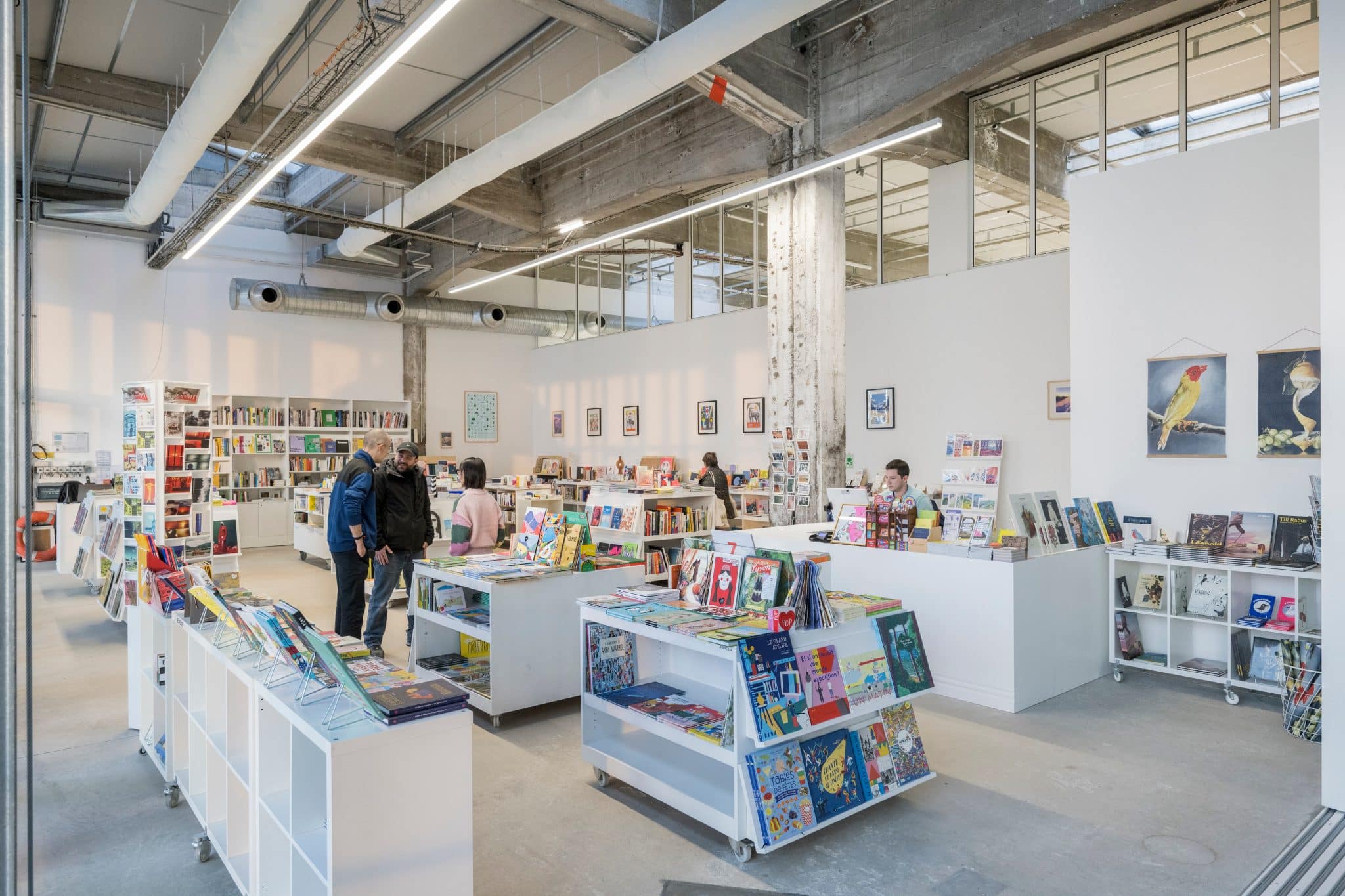 Opening hours
From 3 March 2023 to 8 May 2023
from 1.30 pm to 7 pm on Wednesday, Thursday, Friday, Saturday, Sunday
Open on Mondays 10/04 and 08/05
From 10 May 2023
Exhibition period: Wednesday to Sunday, 11 am to 7 pm.
Outside the exhibition period: Tuesday to Saturday, 11am to 7pm.
During the summer Voyage à Nantes: every day from 11am to 7pm.
Prices
Special offer for PASS Nantes holders
Book PASS Nantes
10% discount on all purchases and 5% on books while card is valid.
Accessibility