©
As we enter the space, the only thing that can be found is a seat by the window. It is by carefully observing the woodwork that opportunities emerge. A wall section becomes a bed, the other one is a secretaire, niches or a cupboard. This place is meant to be stimulated, a book to open, a blank sheet to fill.
©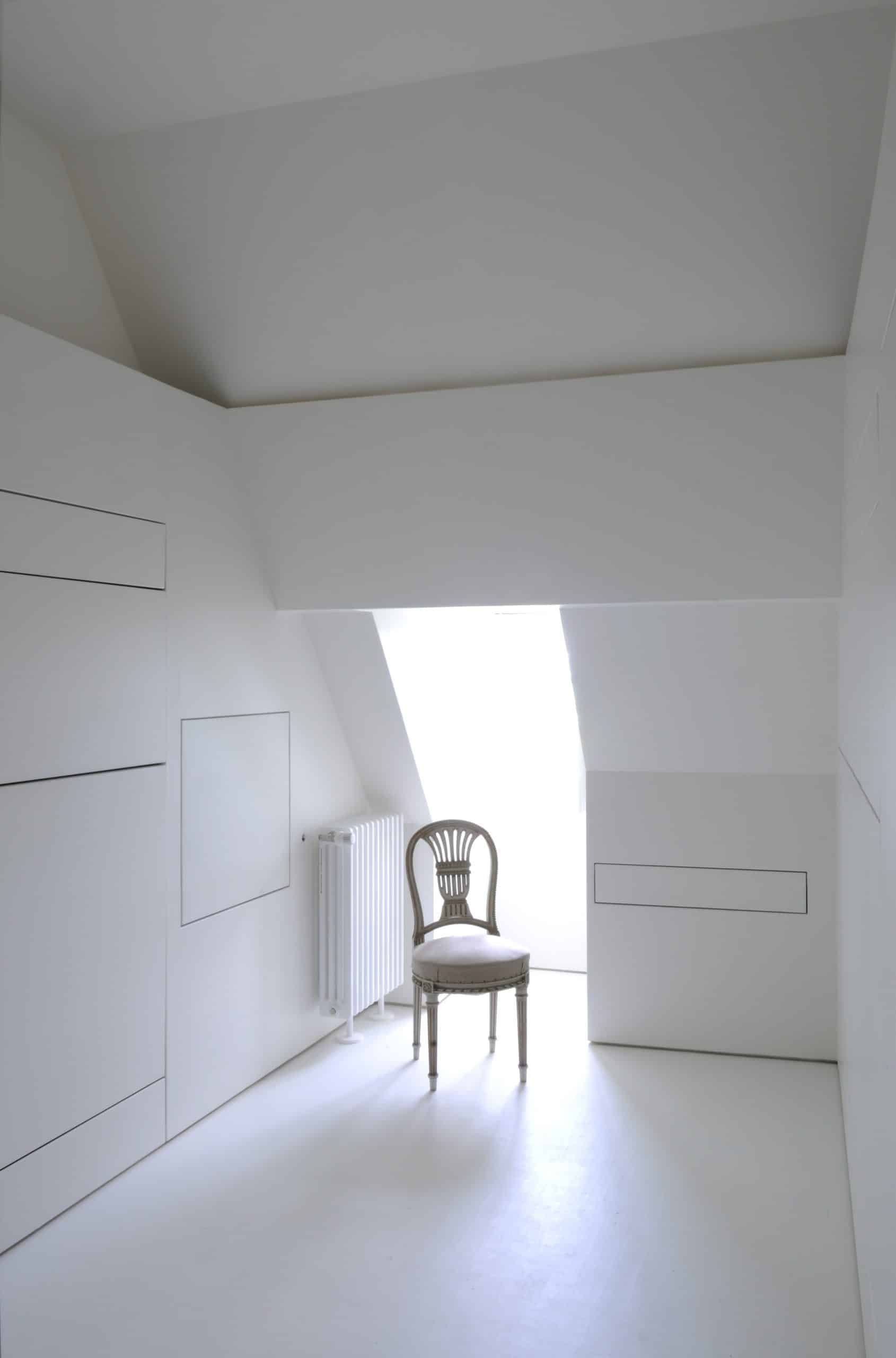 Discover the artwork by the artist Jeppe Hein, « Did I miss something ? ».
Find out more
Prices
From 88 €
Book
Breakfast included

Artists' rooms : all the collection !