©
Major event, Sport event
Stade de la Beaujoire
Rugby World Cup France 2023
4 matches at La Beaujoire!
The Beaujoire stadium will host 4 matches.
4 matches will take place in Nantes, including a match with Ireland, the 6th best nation in the world (IRB ranking as of 14 February) and quarter-finalists in 2019
16 September 2023: Ireland vs Tonga – Group B 21:00
30 September 2023: Argentina vs Chile – Group D 15:00
7 October 2023: Wales vs Georgia – Group C 15:00
8 October 2023: Japan vs Argentina – Group D 13:00
Fan zone
A Fan Village for the 2023 Rugby World Cup in the heart of the Ile de Nantes district
Open from 8 September to 8 October
Free entry
Next to the Machines de l'Ile de Nantes
The village is a meeting and gathering place, open to all.
Match broadcasts on giant screens, huge interactive street art mural, local farmers' market, pre-match supporter clapping, programme of live music open to local performers, brass band performances, and more.
Dates and opening times
8, 14, 21 September and 6 October: 6pm to 11pm,
9, 16 September: 2pm to 11pm
17, 30 September, 1 October: 12am to 9pm
7 October: 11am to 8pm
8 October: 10am to 9pm
Further information
How to get to the Beaujoire stadium ?
IMPORTANT – ORGANISERS' RECOMMANDATIONS :
Allow plenty of time to get the stadium.
Leave town three hours before the start of the match at La Beaujoire.
For example: For a match at 9pm –> set off from Nantes at 6pm.
Entertainment and food will be available around the stadium entrance.
Further information
©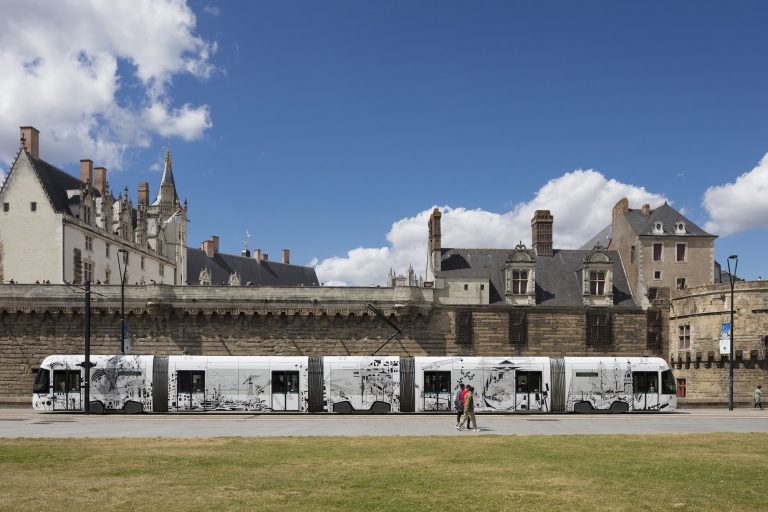 How to get around Nantes
Trams, buses and navibuses, bicycles, trains… Nantes' public space is intelligently divided between numerous transport systems, offering an infinite number of ways to get to the Stade de la Beaujoire.
Public transport in Nantes is free on Saturday and Sunday, the match days: Beaujoire stop.
The Pays de la Loire Region and SNCF TER are offering you a €5 ticket for a 2nd class journey from any station in the Pays de la Loire Region to travel to Nantes and to travel from Nantes to any station in the Pays de la Loire Region.
Opening hours
Closed today.
On september 30th 2023
On october 7th 2023
On october 8th 2023