Museum
Parc des Chantiers / M.H.T.
Maison des hommes et des techniques
Bâtisseurs de navires ("Shipbuilders"): a permanent exhibition on Nantes' workshops and shipyards
Created in 1994 by former shipyard workers, the Maison des Hommes et des Techniques (MHT) is an association with a mission to preserve and promote Nantes' naval heritage and, more broadly, the region's industrial and social history. It does so by offering visitors a permanent collection, temporary exhibitions, and conferences throughout the year.
©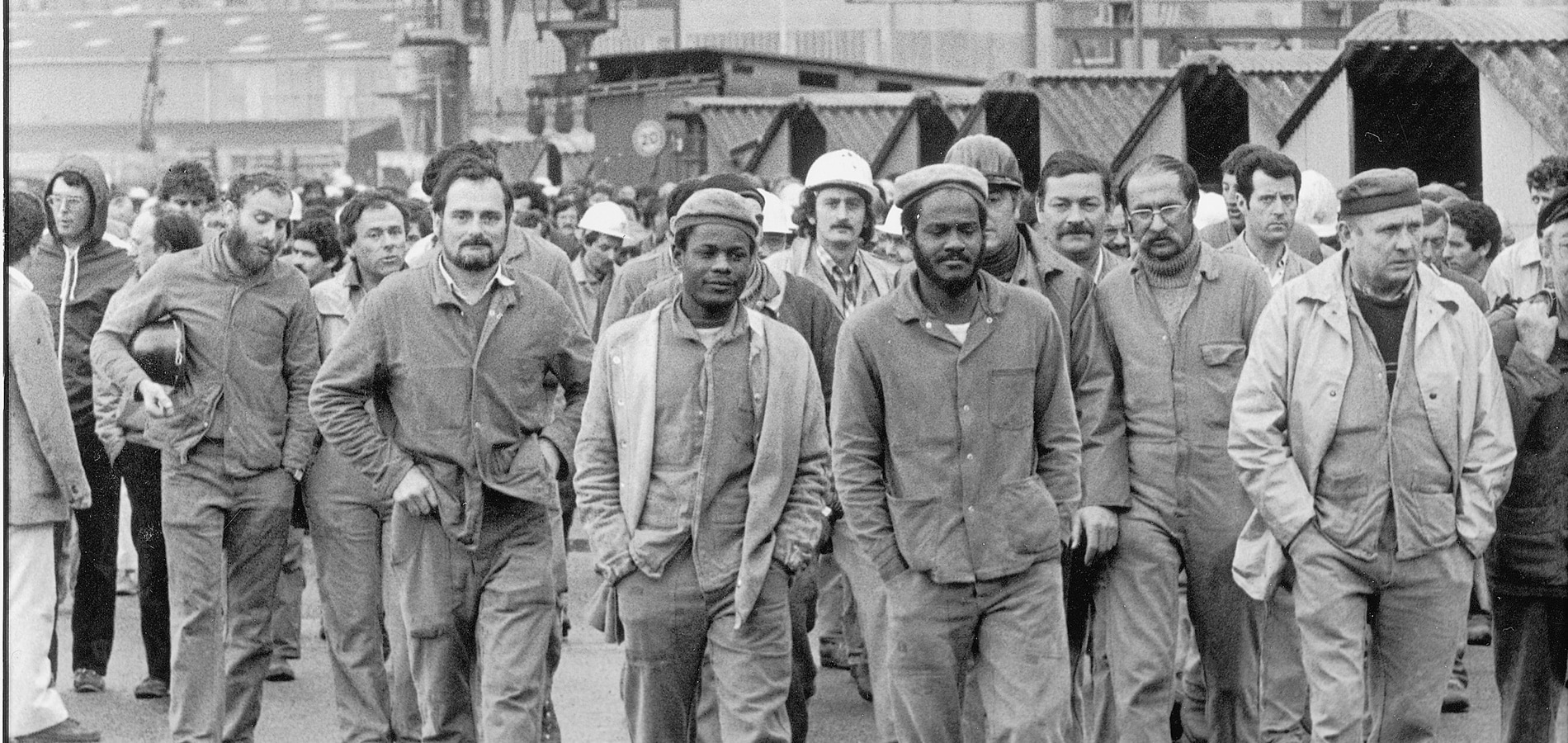 The exhibition Bâtisseurs de navires looks back at two thousand years of marine history, which have deeply left their mark on the region: major technical developments, naval trades, the working conditions of labourers and their union struggles are all probed. It also explores the river, Nantes' port, its ferry bridge, and the major changes to the Île de Nantes district. The tools and scale models on display, as well as the projected films and soundscapes, all send spectators back to a one-of-a-kind universe: that of the shipyards and its workers.
Nantes. An industrial city yesterday, today, tomorrow.
The greater Nantes region has a rich and varied industrial past – one that has shaped the city, its inhabitants, and the area's identity. Since time immemorial, the Loire has always been a rich source of wealth and trade. Thanks to it, countless companies producing a wide variety of goods have flourished and innovated to keep this great industrial adventure alive to this day.
The Maison des Hommes et des Techniques has therefore decided to focus its next temporary exhibition on the past, present, and future impact of industry on the region, and thus educate as many people as possible on this little-known human and technological history.
Temporary exhibition September 2022 – September 2024
Access
Bâtiment Ateliers et Chantiers de Nantes, 2 Bis Bd Léon Bureau, 44200 Nantes
How to get there?
Parking(s) nearby: Parking Les Machines, Parking Les Nefs, Parking Chantiers Navals
Public transport: Prairie au Duc, Prairie au Duc 1, Quai des Antilles, Chantiers Navals
Self-service bicycles: Machine De L'île (n°43), Grue Jaune (n°103), Brunelière (n°41), Palais De Justice (n°44)
Opening hours
Open from 10am to 1pm and from 2pm to 6pm from Monday to Friday.
Open from 2pm to 6pm on certain weekends, public holidays and during school holidays. See detailed agenda (in french)
Closed the last two weeks of December.
Accessibility
Deemed accessible to all audiences (declarative)
Very accessible to individuals in wheelchairs.
A thorough exhibition adapted to visitors with disabilities.
Accessible washrooms.
Documents in Braille available.