©
Permanent art work
Parc des Chantiers
Agence a/LTA
Created for Voyage à Nantes 2012, in front of the Maison des Hommes et des Techniques, this "basketball tree" is available for everyone to use!
It's immediately clear how several people can play at the same time: basketball hoops branch out of different parts of a tree at varying heights, allowing for multiple teams of any age to play. Just because the rules are easy to learn, doesn't mean you cannot invent new rules using the lines on the ground that separate the different courts.
©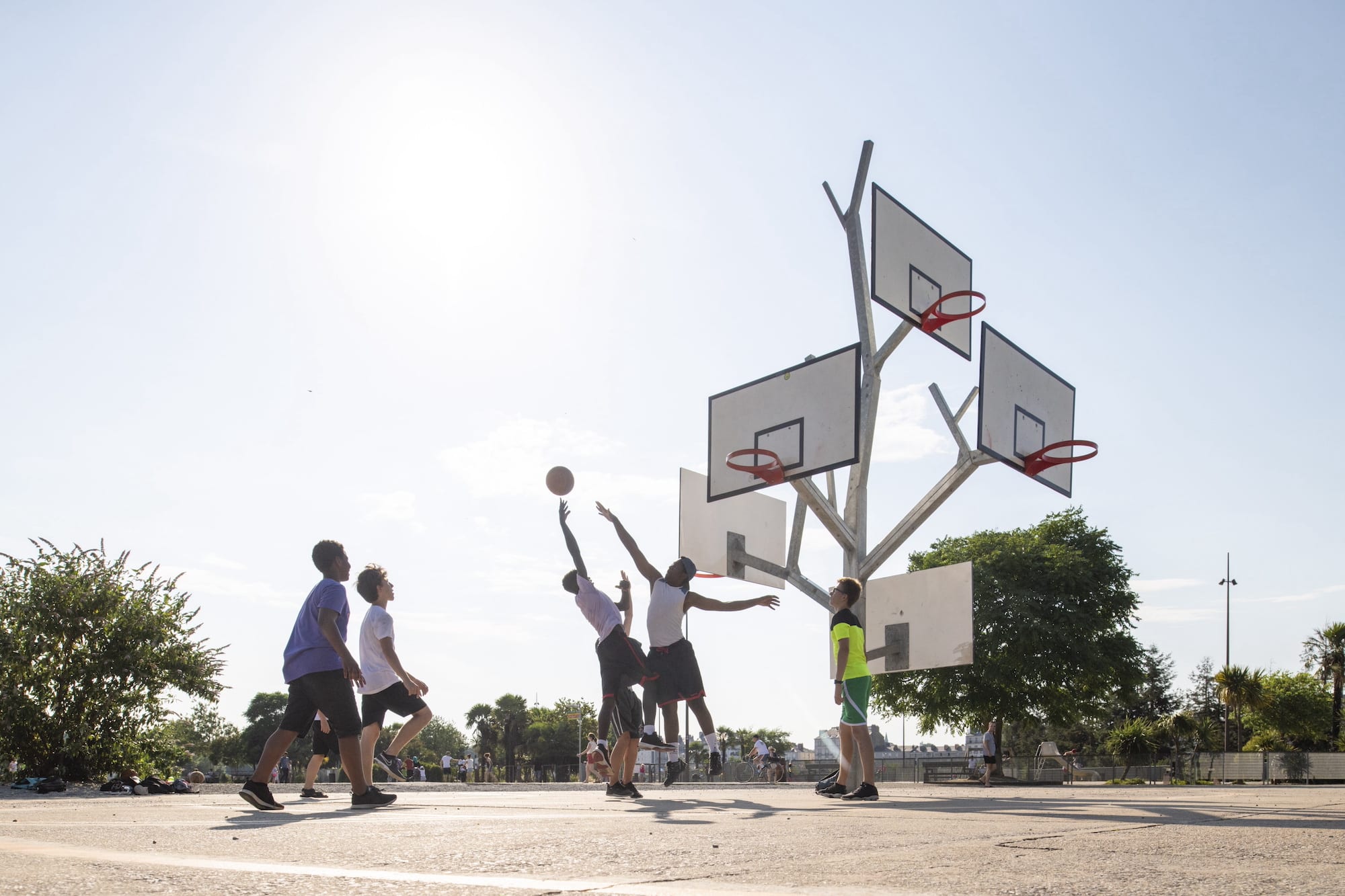 Access
Boulevard Léon Bureau 44200 Nantes
How to get there?
Tramway line 1, Chantiers Naval stop
Accessibility
100% accessible location