2012 edition, Permanent art work
Parc des Chantiers
Agence a/LTA
a/LTA's practice combines architecture, urbanism and installations. Their projects take an interest in elements that are displaced, imitated, assembled and referenced, and maintain a relationship as a sign/object with their referents.
This "basketball tree" is made up of hoops set upon various heights. The result is a game of basketball unlike any you've ever played!
It's immediately clear how several people can play at the same time: basketball hoops branch out of different parts of a tree at varying heights, allowing for multiple teams of any age to play. But, just because the rules are easy to learn, it doesn't mean you can't invent new ones using the lines on the ground separating the different courts!
©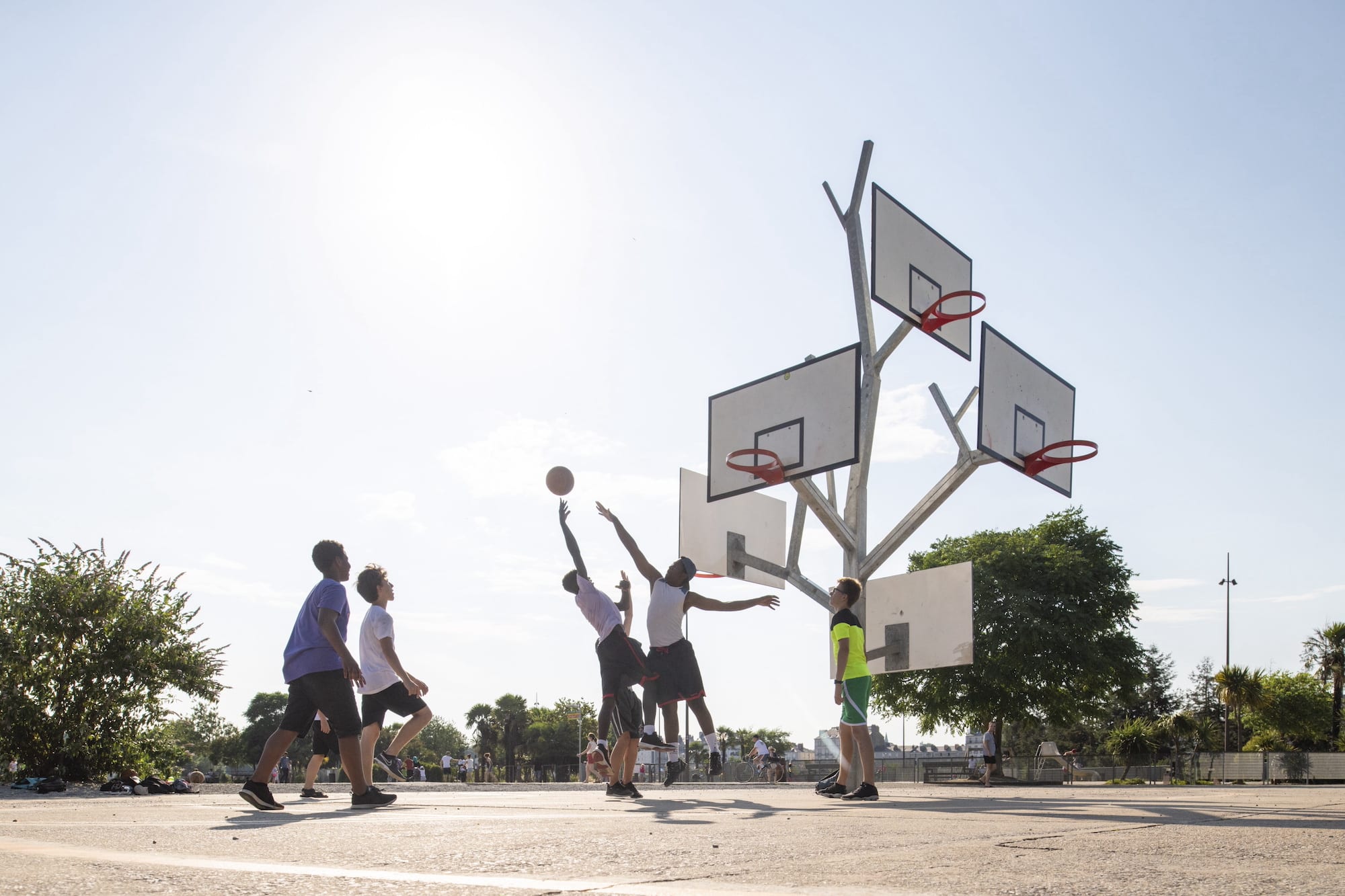 Access
Boulevard Léon Bureau 44200 Nantes
How to get there?
Tramway line 1, Chantiers Naval stop
Accessibility