2013 edition, Estuaire itinerary, Permanent art work
Nantes
Lilian Bourgeat
Lilian Bourgeat tries hard to go beyond the ordinary, both literally and figuratively. He takes great pains to supersize everyday objects (patio furniture, rubber boots, road pylons, public benches, etc.). While preserving their exact original appearance, they are transfigured from banal items to take on extraordinary, and quasi-iconic status.
This is the case with this oversized measuring tape. Indispensable tool for architects, urban planners, workers, and many other trades, the measuring tape is also essential for this artist, who carries one everywhere he goes. An exact – but gigantic – copy of his own, this one is splayed out in the courtyard of the new headquarters for the construction company, Aethica. In the heart of Île de Nantes, this work appears as if it were a monument dedicated to the simplicity of an everyday tool – but one which turns constructions from our imagination into concrete reality.
©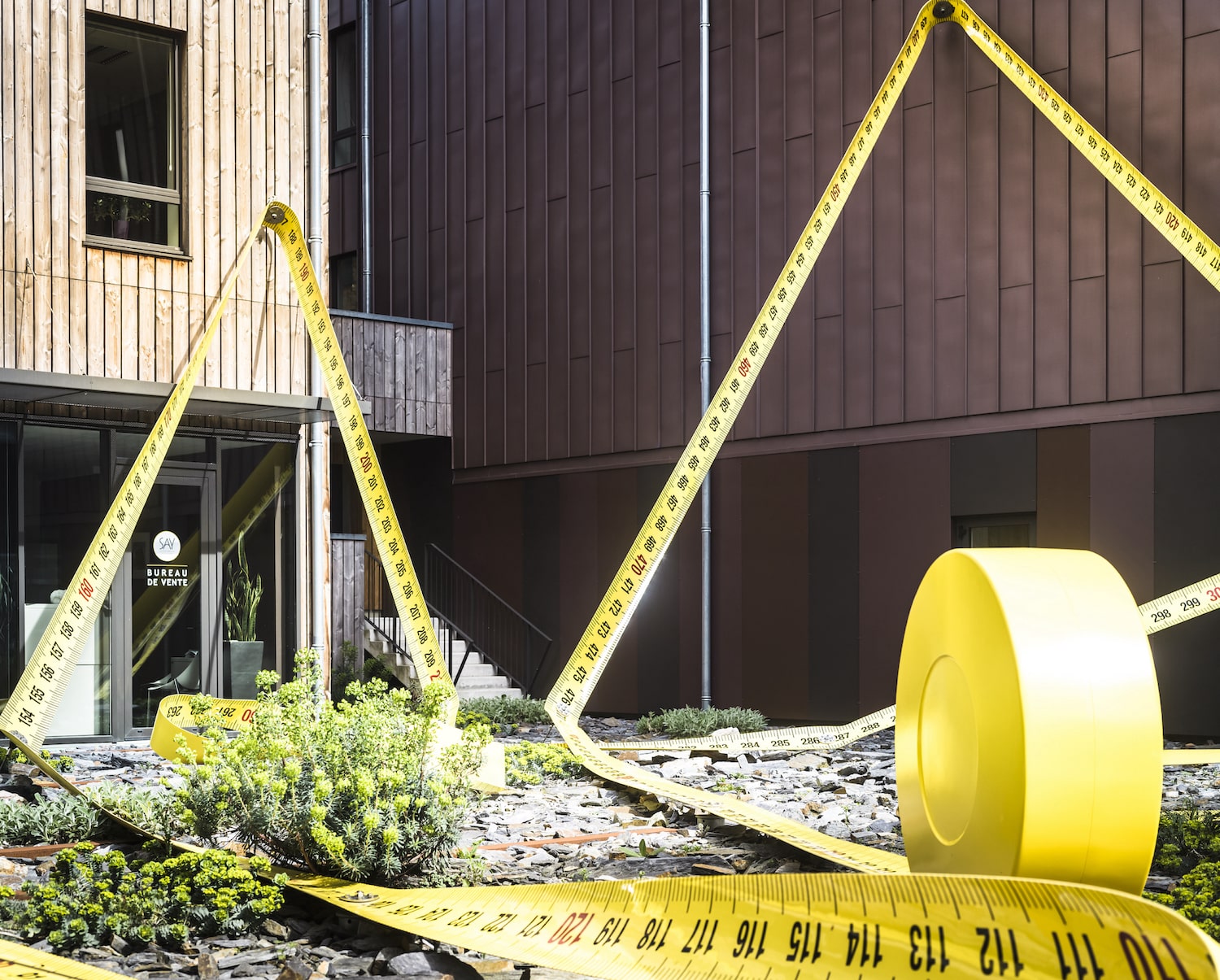 ©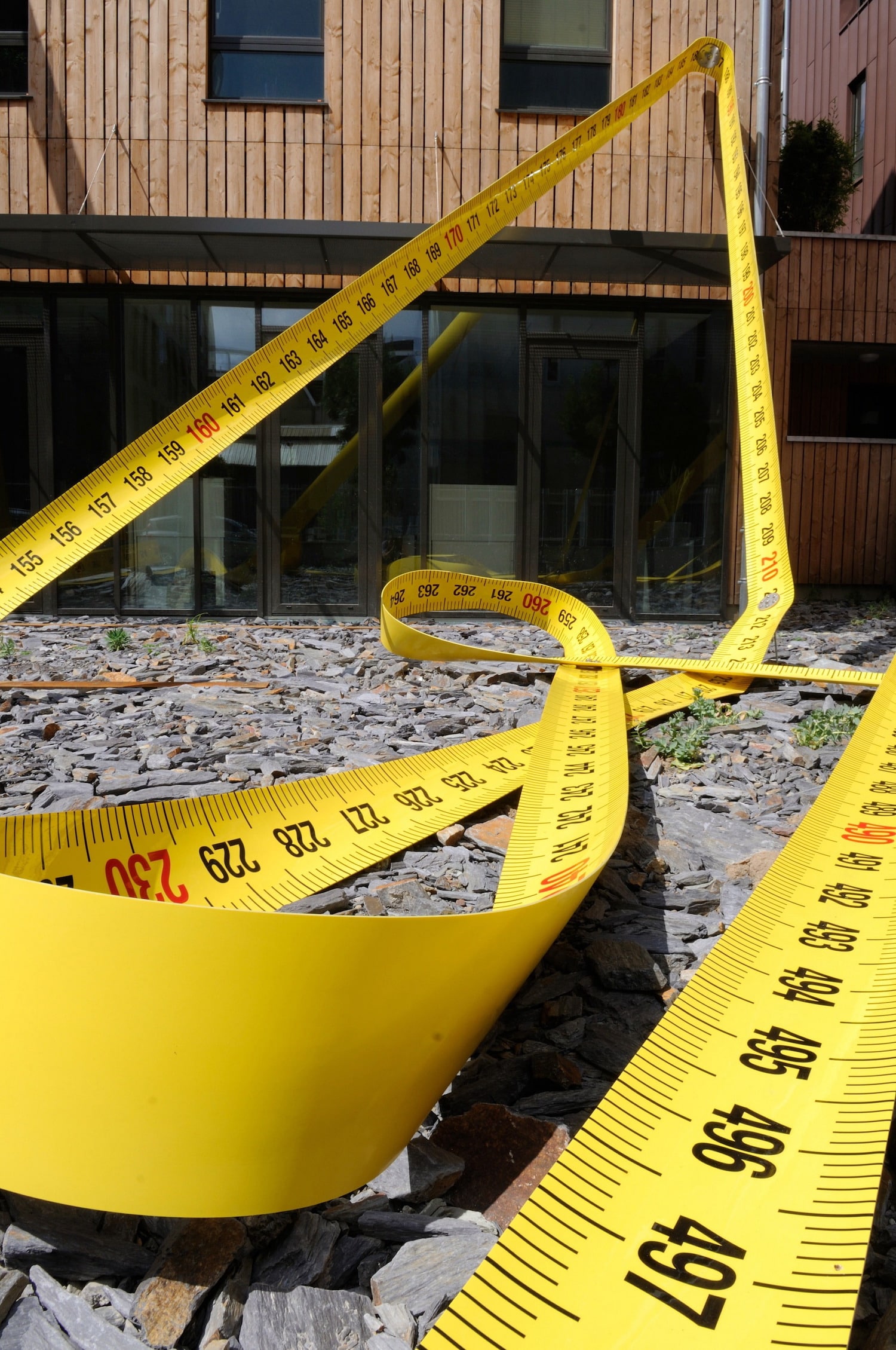 ©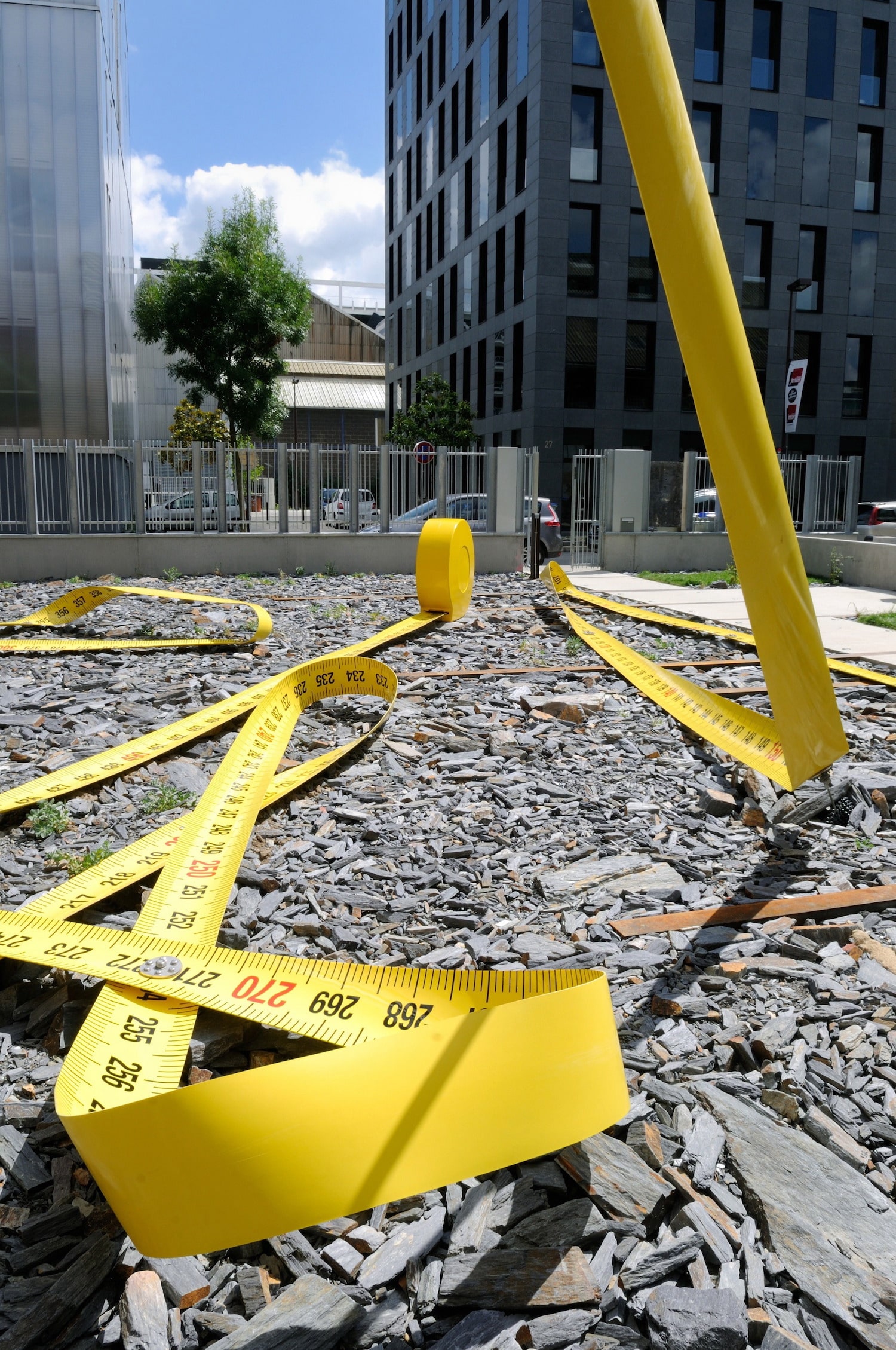 PERMANENT ARTWORK CREATED FOR ESTUAIRE WITH THE SUPPORT OF ADI.
Access
32 rue La Noue Bras de Fer 44200 Nantes
How to get there?
Parking(s) nearby: Parking Les Machines, Parking Les Nefs, Parking Gloriette 2, Parking Médiathèque, Parking CHU 1, Parking Chantiers Navals
Public transport: Gare de l'Etat, Prairie au Duc, Prairie au Duc 1, Médiathèque, Chantiers Navals
Self-service bicycles: Machine De L'île (n°43), Palais De Justice (n°44), Prairie Au Duc (n°45), École D'architecture (n°77), Médiathèque (n°34), Brunelière (n°41)
Accessibility
Explanatory video in French sign language and French subtitles available online here.