©
2015 edition, Permanent art work
Au pied de la grue jaune
On va marcher sur la lune
DETROIT ARCHITECTES & BRUNO PEINADO
A soft slivery sphere spreads out on the ground, pock-marked with craters. An opportunity to experience weightlessness, to contemplate the summery heavens on Earth.
Detroit Architectes joins forces with artist Bruno Peinado for a game with the dreamiest of names: Let's Walk on the Moon. A soft silvery sphere is spread out on the ground and filled with craters. It offers a chance to experience zero gravity (several craters have their own trampoline) or to simply gaze at the sky. Near the moon, the Earth hangs in mid-air like a beacon sending a signal that can be seen from far away!
©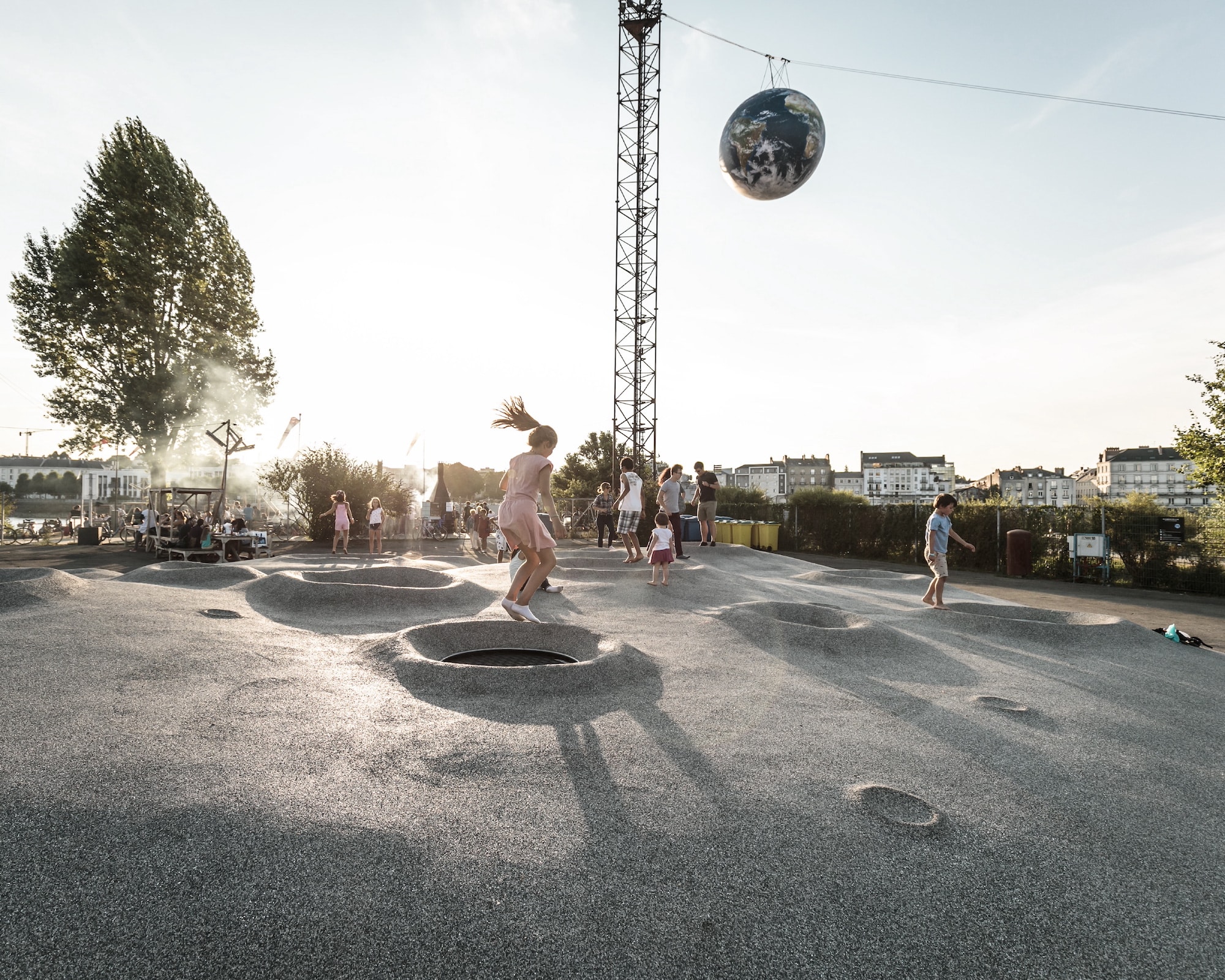 Access
Quai Fernand Crouan 44200 Nantes
How to get there?
Free use of the playground by children (over 3 years old) is under the exclusive responsibility of their accompanying adults.
Accessibility
100% accessible location
Explanatory video in French sign language and French subtitles available online here.
– –
The moon has been refitted with a pathway.