©
2015 edition, Permanent art work
Au pied de la grue jaune
On va marcher sur la lune
Detroit Architectes & Bruno Peinado
At the heart of the Parc des Chantiers, this playground invites visitors to play and dream.
A soft silvery sphere is spread out on the ground and filled with craters. It offers a chance to experience zero gravity (several craters have their own trampoline) or to simply gaze at the sky (the oceans are large hammocks). Once you're stretched out and on your back, watch your dream take shape: instead of moonlight, you'll see earthlight!
©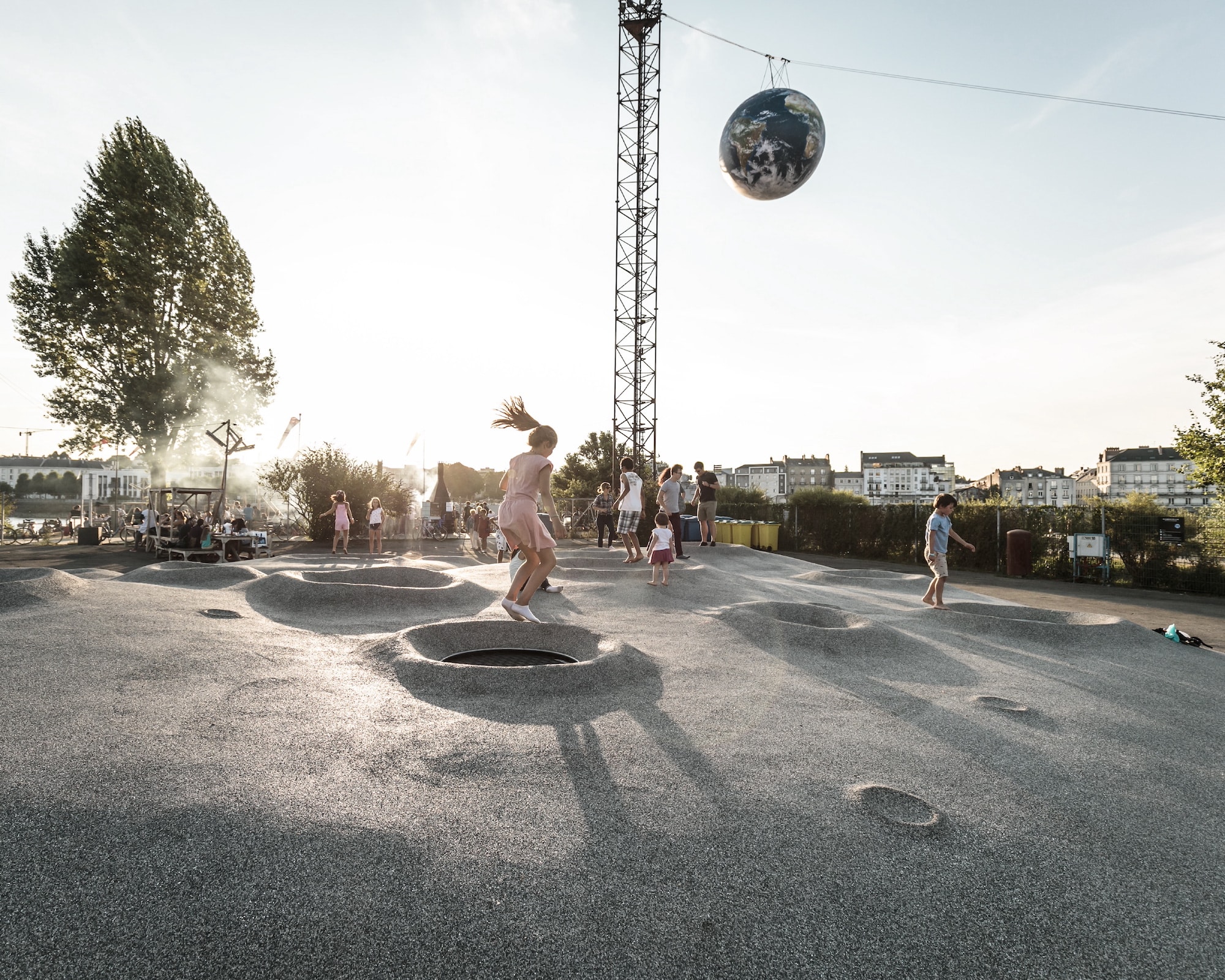 La Cale 2 Créateurs
Between the merry-go-round and the yellow crane, you'll find a space dedicated to creativity and fashion: a conceptual shop, a gallery, tea rooms and, every summer, an exhibition in association with Le Voyage à Nantes.
I'm interested
Access
Quai Fernand Crouan 44200 Nantes
How to get there?
Free use of the playground by children (over 3 years old) is under the exclusive responsibility of their accompanying adults.
Accessibility
Explanatory video in French sign language and French subtitles available online here.
– –
The moon has been refitted with a pathway.