©
Heritage
At the frontier of the former Duchy of Brittany
The romantic ruins of the Clisson castle are standing in the heart of the town.
Built by the powerful Clisson family in the twelfth century, the castle played a strategic role in protecting the frontiers of the Duchy of Brittany in the fifteenth century. It was burned down during the Vendéen Wars. Today, the site offers numerous examples of defensive architecture: arrow slits, cannon ports, traps, etc.
©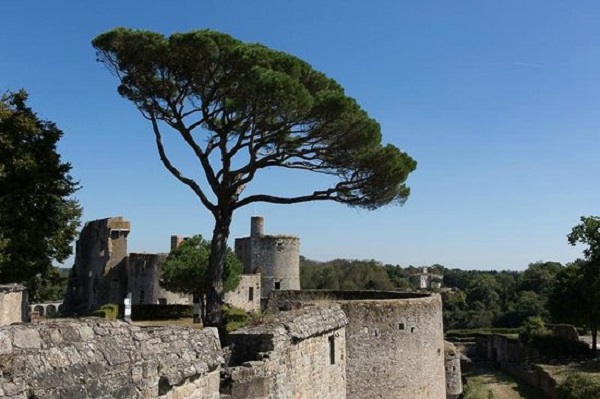 Access
Place du Minage 44190 CLISSON
How to get there?
Tram-train stop "Clisson" 500m from the Château
Free parking nearby
45 minutes from Nantes and La Roche-sur-Yon.
Opening hours
May to June: 10:30am-1pm and 2pm-6pm, except Tuesdays
In July and August: 7 days a week 10.30am-1pm and 2pm-6pm
In September: 10.30am-6pm, except Tuesday
Prices
Free for PASS Nantes holders
Book PASS Nantes
Access and guided tour : free for Pass Nantes card holders.
Entrance : 3€ / 2€
Entrance + guided tour : 6€ / 4€
Accessibility
Due to the presence of steps, moderate to steep slopes, paving stones, and rocks, it is advisable to visit the site accompanied.