Contemporary art
In the city centre
By offering local businesses a chance to have artists reinterpret their signage, Le Voyage à Nantes involves some of the city's most active members in the creative act. Like unexpected apparitions, contributions of several artists disturb the continuum of signs that characterize the downtown streets of Nantes.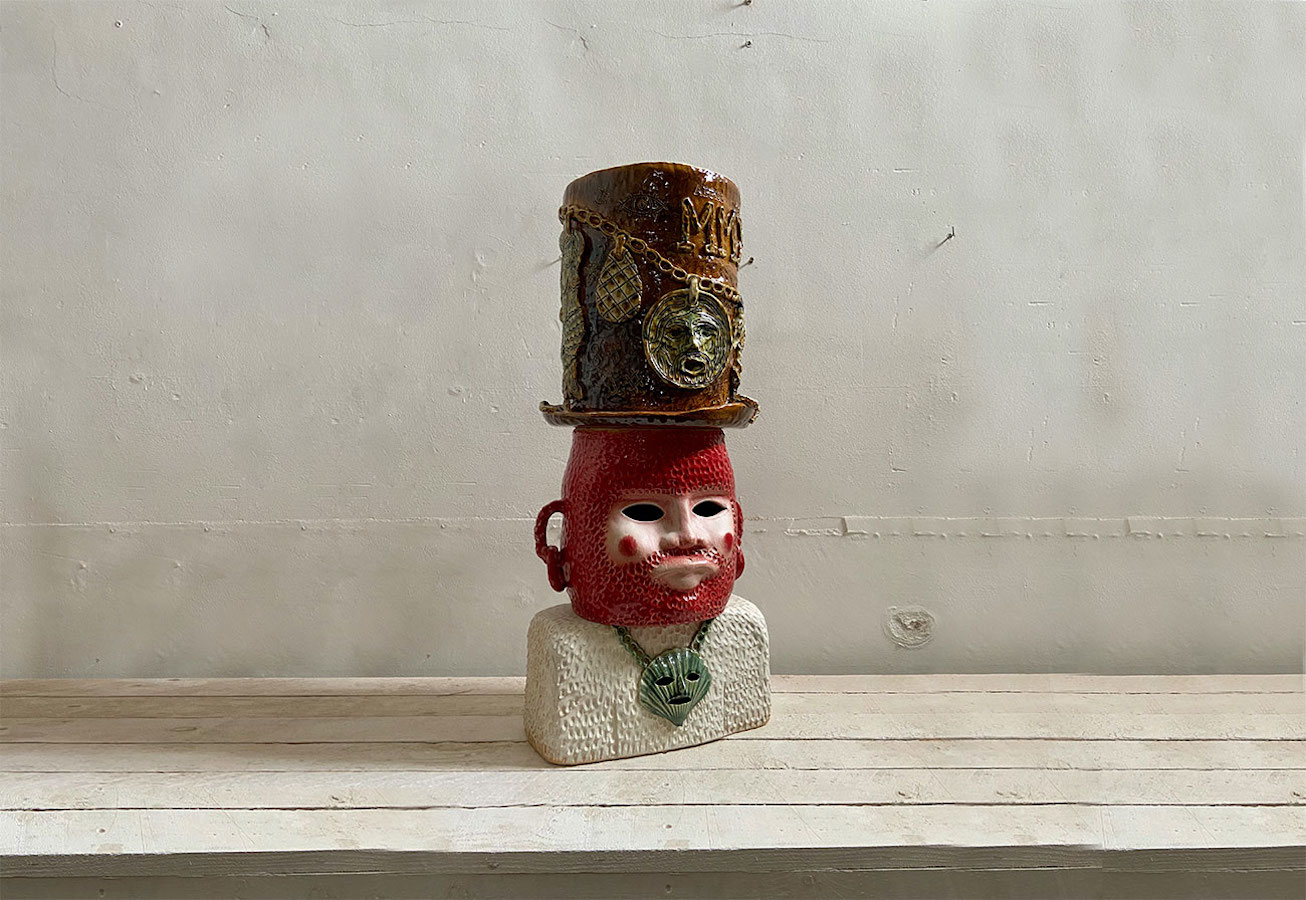 ÉRIC CROES
LE GÉANT DE NANTES
For the haberdashery Falbalas Saint-Junien, Éric Croes has designed a benevolent giant in grandiloquent headgear. Covered in an array of lucky charms, this "good genie" has vowed to protect the boutique and surrounding streets. He also sports a beaver's tale (allusion to the original shop named "Au vrai castor" or "The True Beaver"), references to Nantes and its ma- ritime symbols (Neptune's trident – which refers to the city's motto, "Neptune favours those who travel"), as well as different protective symbols (a clover, a mano cornuto)…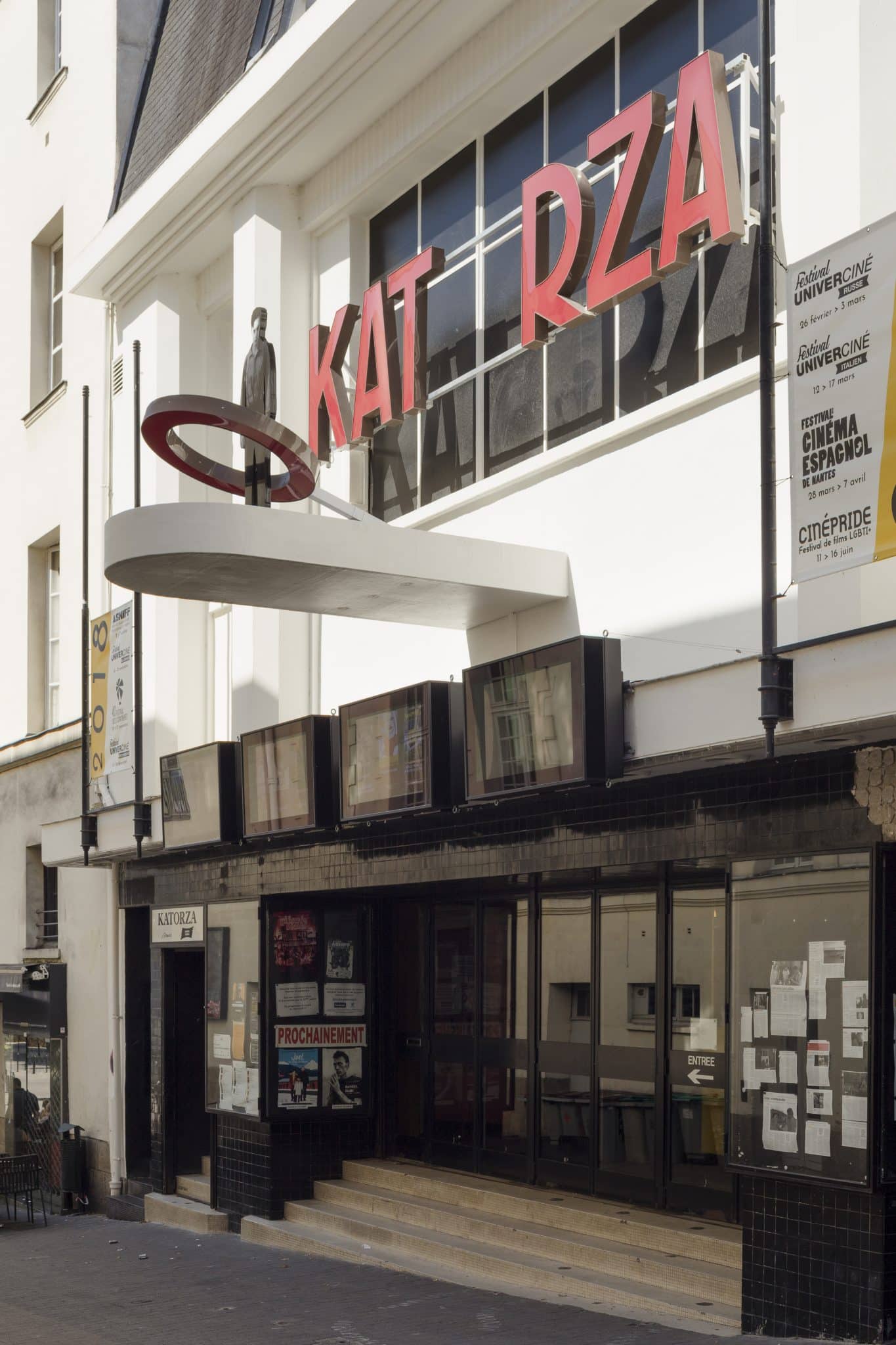 STÉPHANE VIGNY
MIRER
Vigny reappropriates the basic functions of everyday objects and construction materials through shifts in meaning that play with words, shapes and connotations.
LISA LAUBREAUX
LES PERCHEURS
Using hand-painted wooden signs, Lisa Laubreaux brings a gallery of characters to life. With nods to the different businesses they represent, these characters would tell a whole other story – if given half a chance…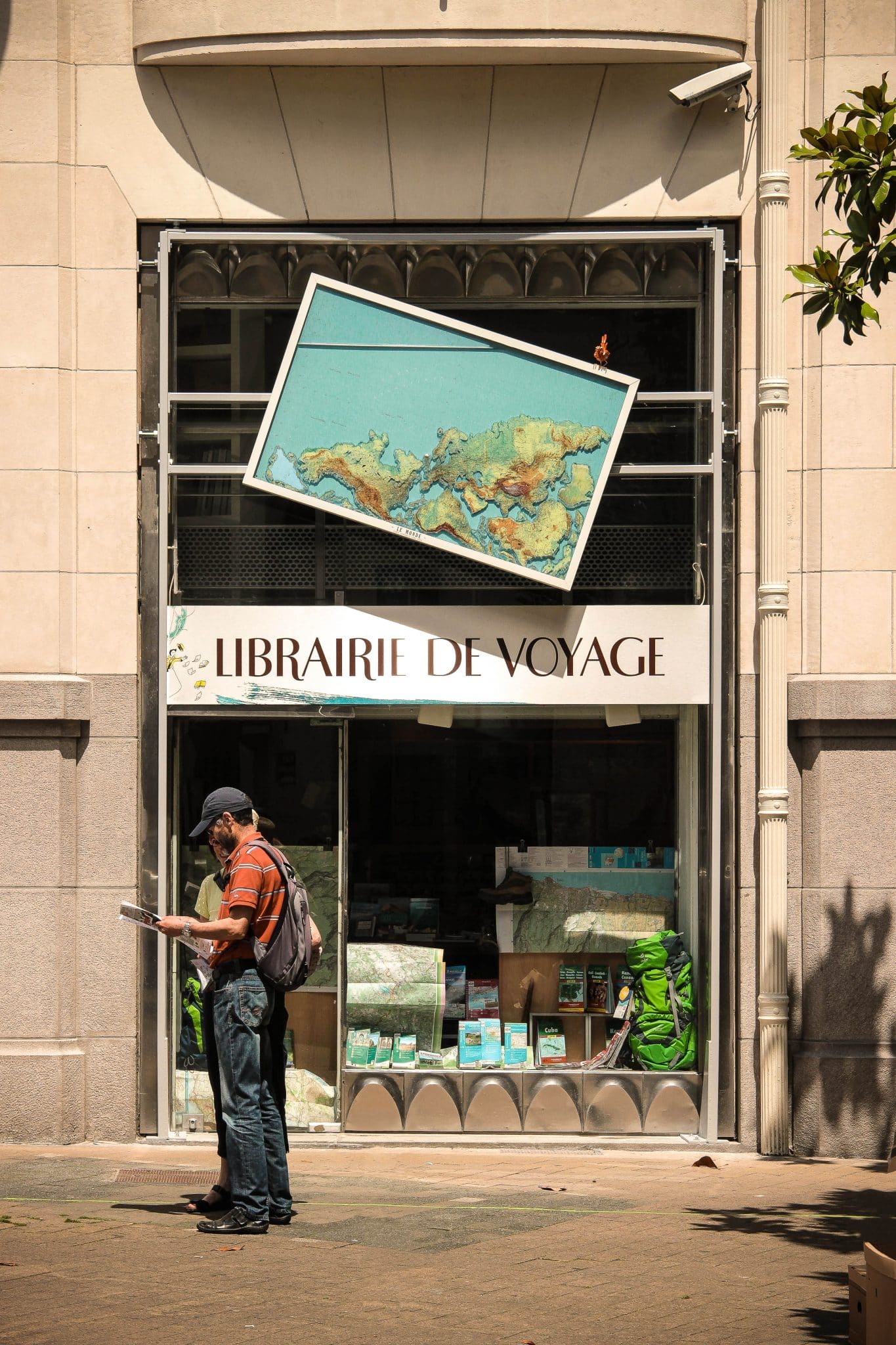 JÉRÉMIE RIGAUDEAU
ABSURDOGRAPHIE
Armed with derision, this artist plays as much with the name of a business as with the service it provides, creating shop signs that might get you off on the wrong foot if you're not paying attention!
LE GENTIL GARÇON
HAÏCOOL
Le Gentil Garçon presents a series of haiku poems throughout town. Some of the shop signs have been redesigned depending on what they do, how they look, and what service the shop (supposedly) provides. Others tell a story or set out to play with the local environment.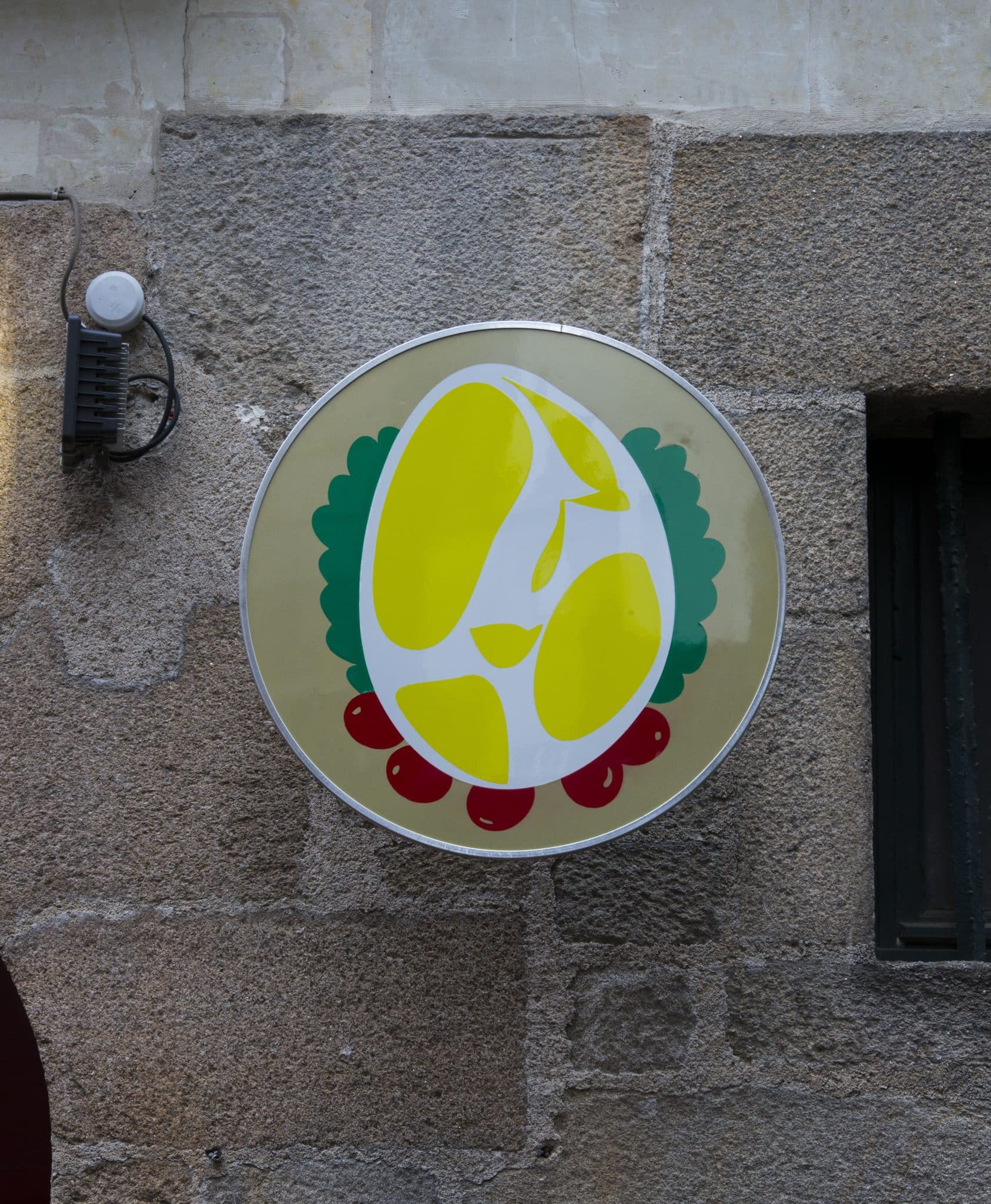 GRÉGOIRE ROMANET
ZONES SENSIBLES
Grégoire Romanet mixes graphic design and scenography to offer passersby an off-beat view of the city's otherwise functional signs. Diverted from their normal role these mutant signs take their commercial environment into account and transform them.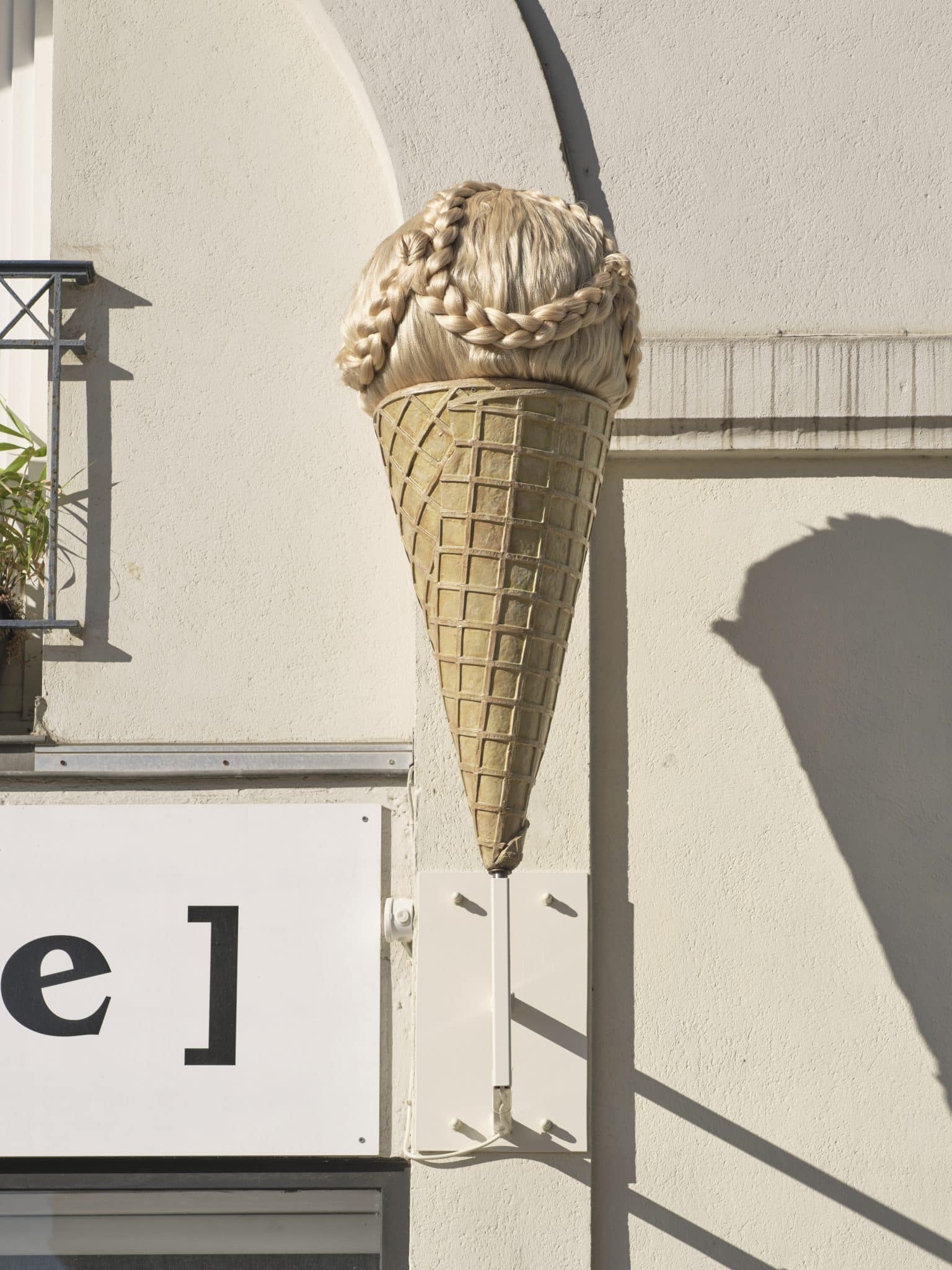 QUENTIN FAUCOMPRÉ, OLIVIER TEXIERET, PASCAL LEBRAIN
VIVA LAS VEGAS !
Throughout the city, this Nantes-based trio has created an urban adventure with a flashy twist : a treasure hunt in the form of an imaginary city of lights within the city.
Accessibility
Rue de la Héronnière not easily accessible to wheelchair users (narrow pavements). Access facilitated by the Jacques Demy media library.
—
Mainly visual works.