©
2018 edition, Permanent art work
Nantes
Philippe Ramette
In Place du Bouffay, Éloge du pas de côté ("Ode to Sidestepping") is a monumental bronze sculpture representing a man in a suit bearing a strong resemblance to the artist, looking out at the horizon. Only one foot stands on the pedestal while the other dangles mid-air. The sculpture thus becomes an allegory of sidestepping and pays tribute to the audacity of a city and its strong commitment to culture.
Returning to the codes of classical sculpture, Philippe Ramette created two Éloges ("Odes") which can be found Place du Bouffay and Cours Cambronne. This series of Éloges does not pay tribute to the glory of a man, but to an attitude. Whether it is in his drawings, sculptures or photos, Philippe Ramette's work offers off-kilter and quirky perspectives onto the world. Known for playing a character who is always elegantly dressed in a black suit, his photos show him standing upside down in a right-side up world — and vice-versa.
Through these "irrational experiments" he questions reality in its most tangible and physical essence. Like a time-travelling dandy, he defies our world's rationality and, in its place, offers poetry and humour, as well as an absurd, metaphysical vision.
©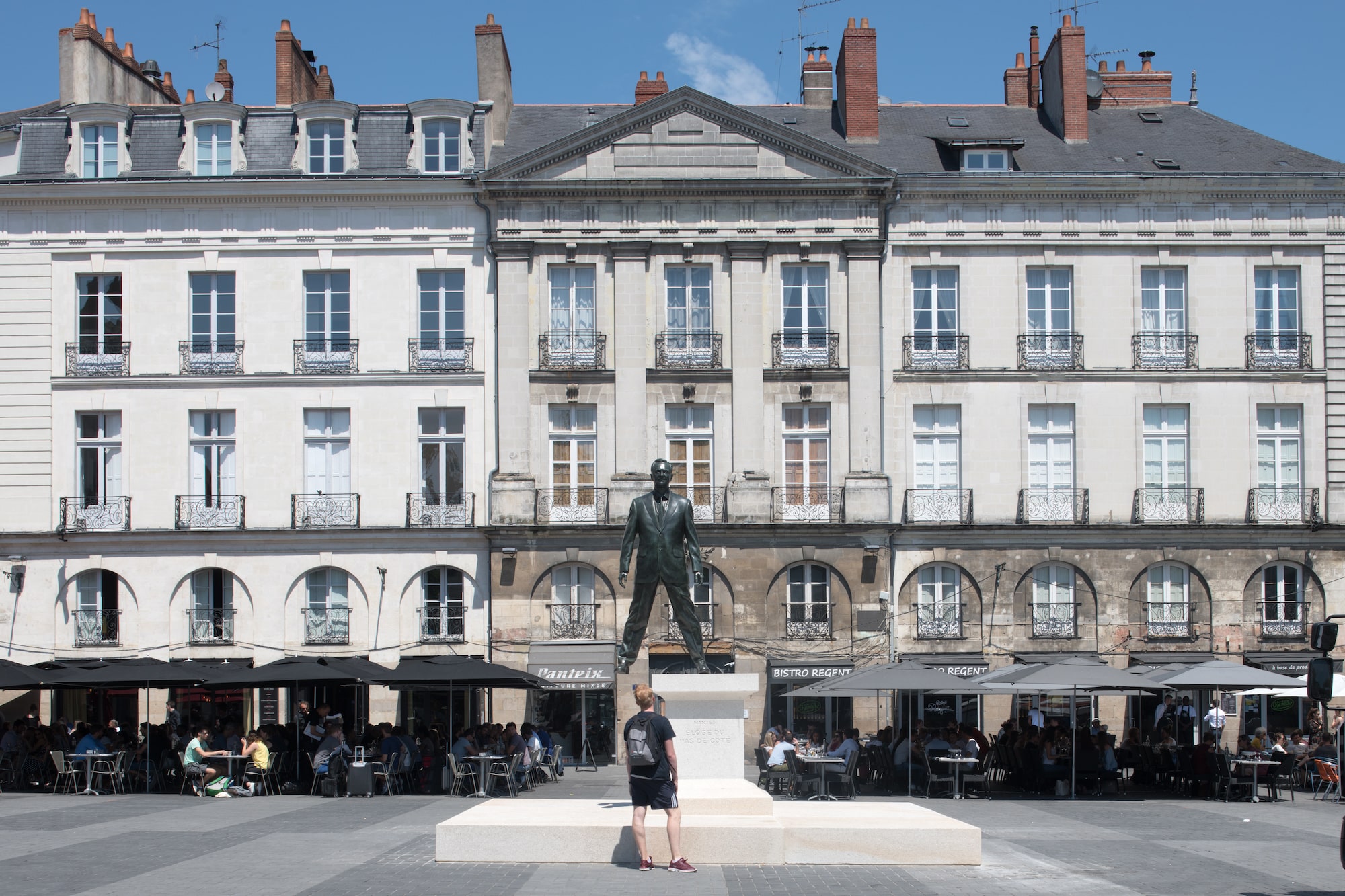 ©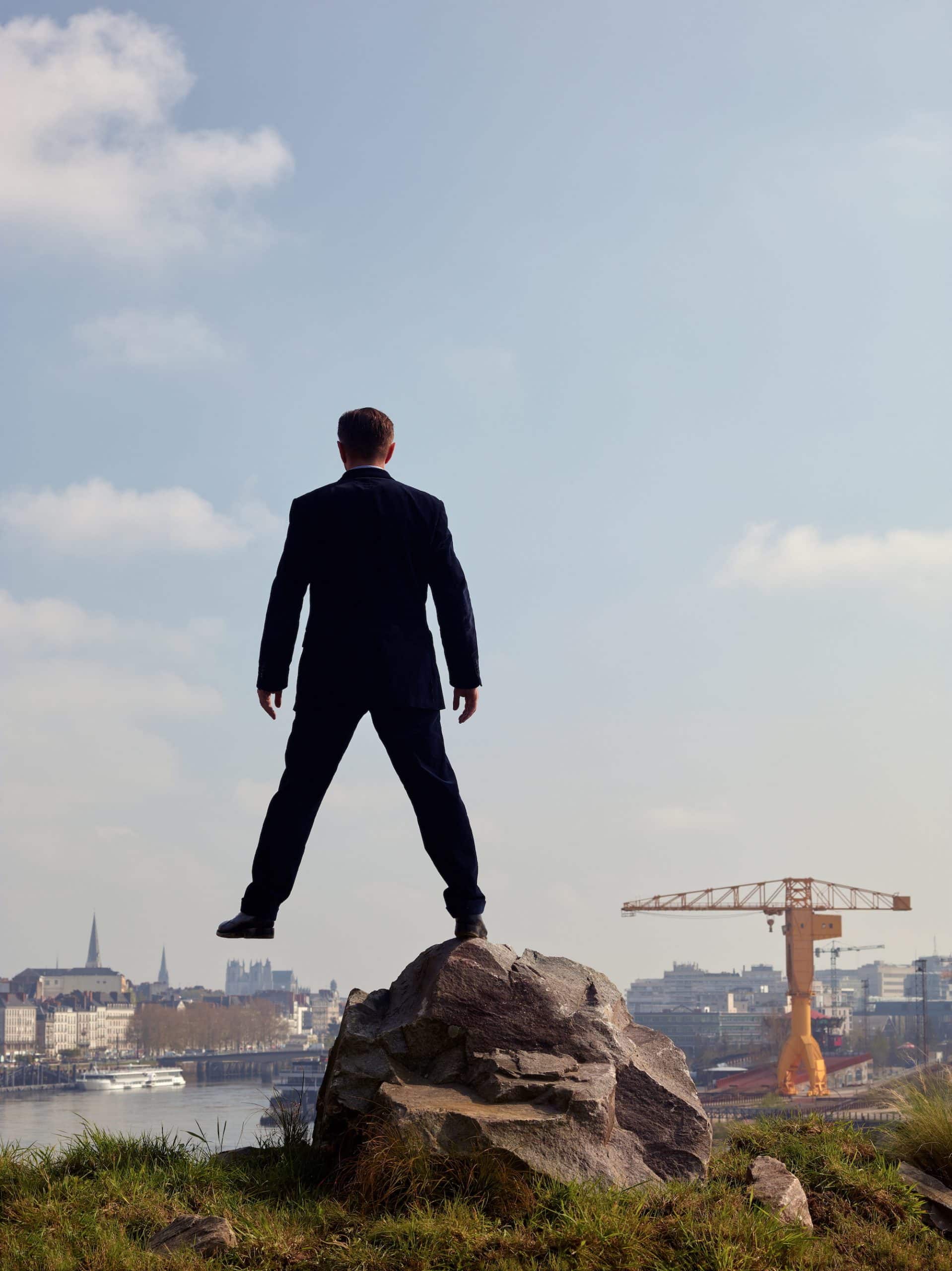 Place du Bouffay
Many moons ago in the 10th century it was here that the first castle of the county of Nantes stood. Its usage would be transformed to encompass the entire judiciary system including the famous 'prison of Nantes'. Today the pedestrians-only square opens up onto the former quays of the Loire (where now the tramlines flow instead of the river).
I'm interested
Access
Place du Bouffay 44000 Nantes
How to get there?
Tramway Ligne 1, arrêt Bouffay.
Accessibility
Explanatory video in French sign language and French subtitles available online here.
– –
Visual artwork.