2018 edition, Permanent art work
Cours Cambronne
Éloge de la transgression
Philippe Ramette
Philippe Ramette's work offers off-kilter and quirky perspectives onto the world. Returning to the codes of classical sculpture, he has created a set of two Éloges ("Odes") that can be found on Place du Bouffay and Cours Cambronne. This series does not pay tribute to the glory of a man, but to that of an attitude.
Designed as a public walkway lined with buildings and trees, the Cours Cambronne was named after General Cambronne, a figure whose statue, inaugurated in 1848, stands tall in its centre.

In Cours Cambronne, Éloge de la transgression depicts a schoolgirl climbing onto an empty pedestal. That is, unless she's climbing off…? As always with Philippe Ramette, it's all a question of perspective.
©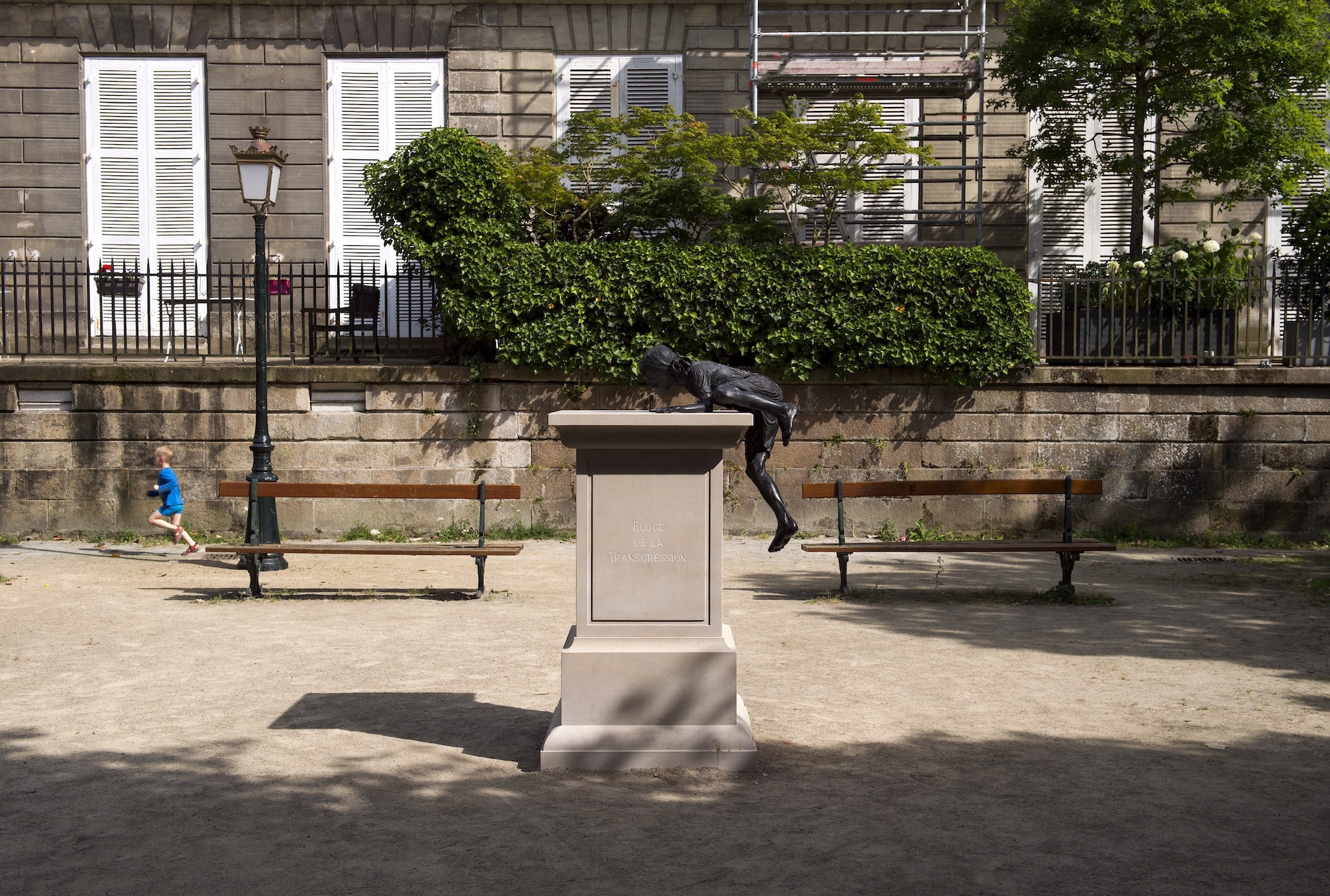 ©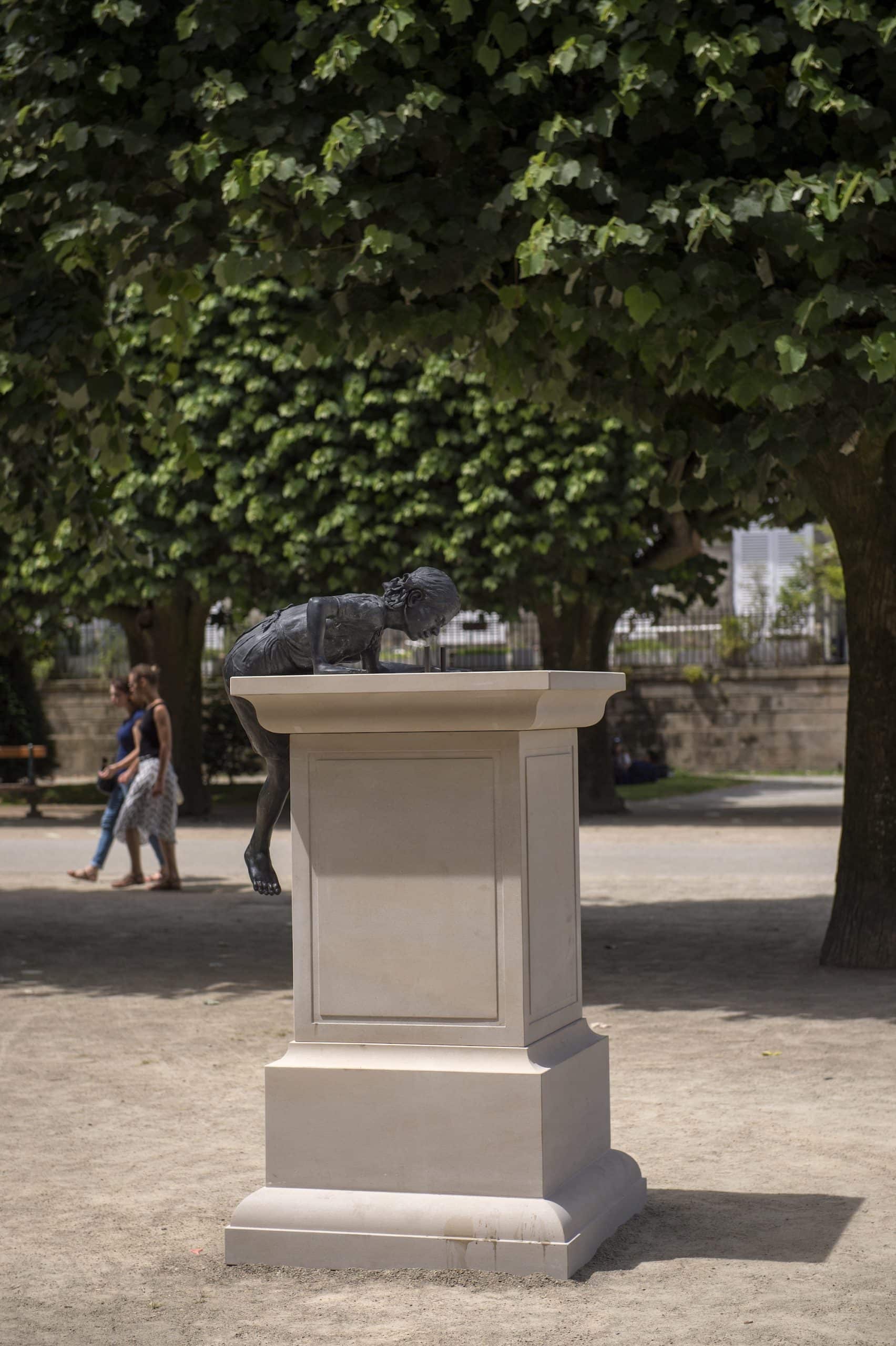 Access
3 Cours Cambronne 44000 Nantes
How to get there?
Parking(s) nearby: Parking Médiathèque, Parking Graslin, Parking Gloriette 2, Parking Gloriette 1, Parking Commerce
Public transport: Médiathèque, Copernic, Delorme
Self-service bicycles: Jean V (n°35), Médiathèque (n°34), Racine (n°33), Bourse (n°31), Alger (n°36), Delorme (n°12), Palais De Justice (n°44), Calvaire (n°11), Duguay Trouin (n°29), Félix Éboué (n°37)
Accessibility
Visual artwork.