©
2022 edition, Permanent art work
Ligne de tramway 1 et 3
Julien Colombier
Le Voyage à Nantes and Semitan – Nantes' public transport network – have joined forces once again, inviting artist Julien Colombier to take over two tramway lines.
Julien Colombier is a self-taught painter who works mainly with acrylics and oil pastels on media ranging from canvas to paper, while also working with ceramics, tapestry, and creating installations.
Colombier's universe is dreamlike, enchanting – but also disturbing. It teems with lush, colorful jungles and tropical forests that play with the limits of decorative and figurative art. Obsessively repeating his geometric and vegetal motifs, Colombier creates a hypnotic and organic environment for spectators, resulting in compositions that possess quasi-musical rhythms based on recurring motifs and others that are gradually superimposed.
His works are like bright or shadowy apparitions, where colours call out to each other to create a vitality out of which movement is born and flows.
Julien Colombier was born in 1972. He lives and works in Bagnolet, and is represented by Galerie Le Feuvre & Roze (Paris).
©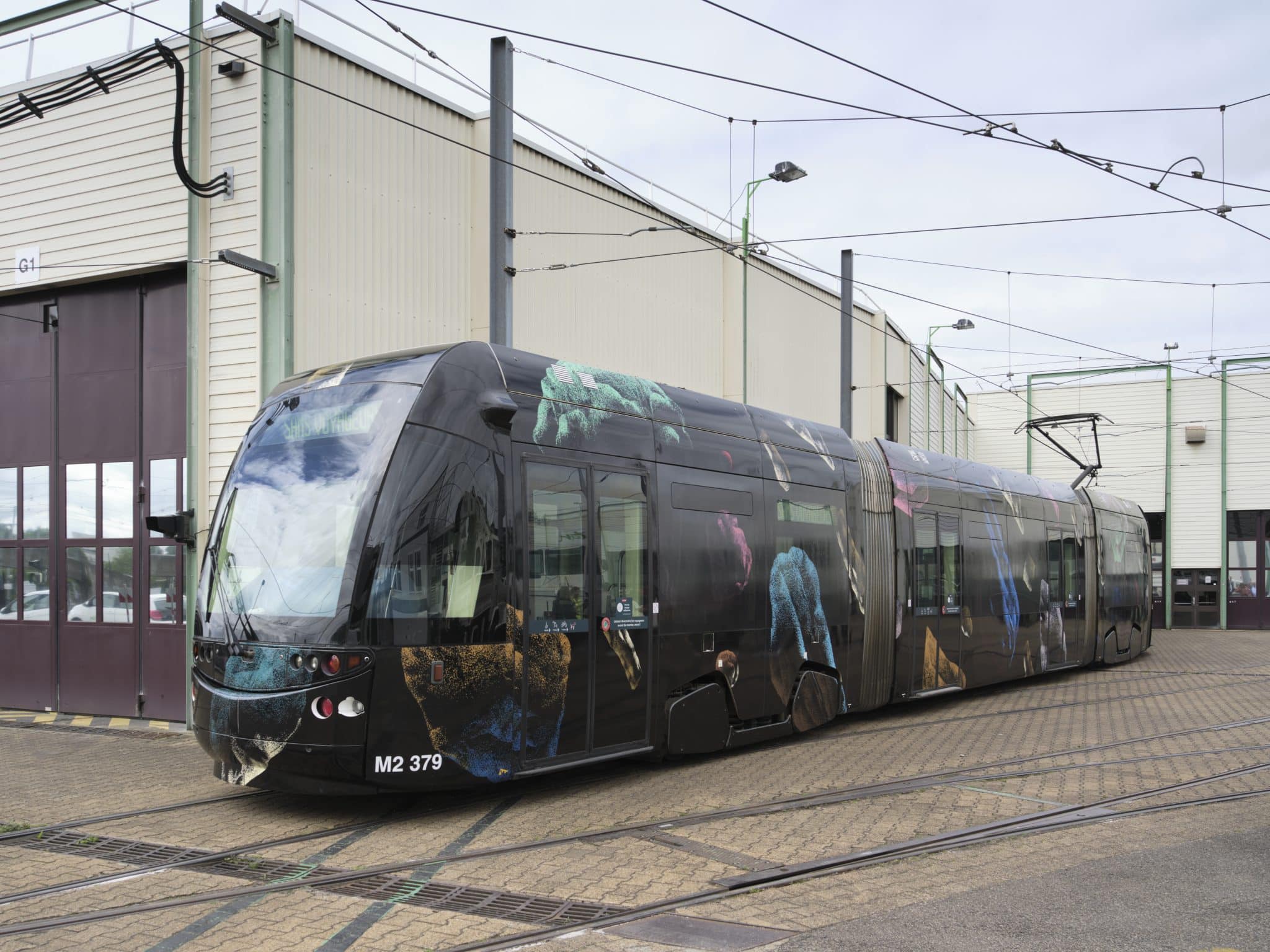 ©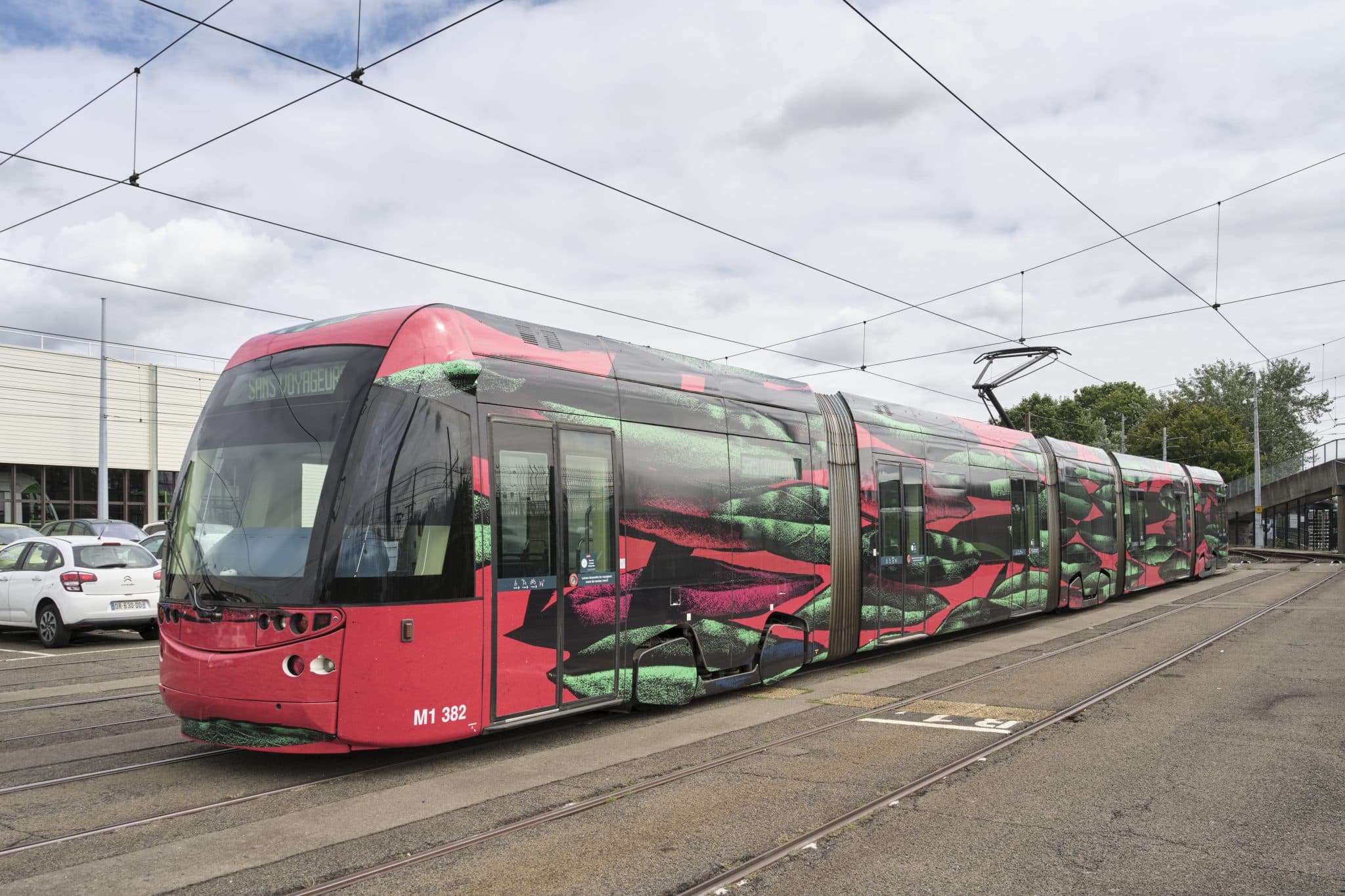 Work produced by Semitan.
The two trams will run until 2026.
Trams and buses created for the Voyage à Nantes
Works financed by La Semitan.
Accessibility
Deemed accessible to all audiences (declarative)