Guided tour in a mythical car, through the city of Nantes or the Nantes vineyard.
To enjoy the scenery while dodging the driving, Royal 2 Deuche offers excursions accompanied by a driver.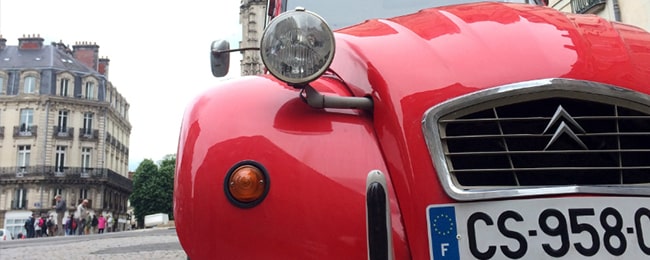 To roam as you wish in the Nantes region, the rental of a 2 CV car is also available for the day, for the weekend or more.
Visit of the must-see sites of Nantes
Duration: 2h30. Every day at 10 a.m. and 2 p.m. This escapade starting from the Island of Versailles and its Japanese garden, will take you on a tour of the historic center with its cathedral, its theatre, its beautiful private mansions… View overlooking the Island of Nantes from the Butte Sainte Anne, stroll on the Quai West Indies, visit Trentemoult and its colorful houses, then return to the city center contemplating the landscape to the banks of the Erdre.
Book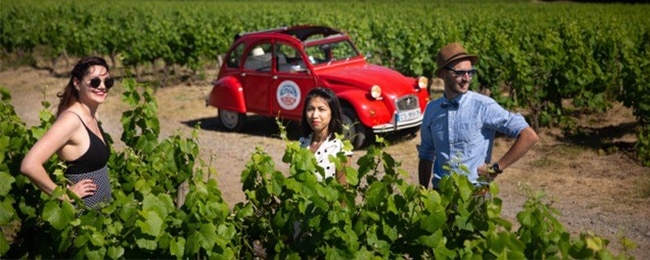 Visit of the most beautiful viewpoints of the Nantes vineyard
Duration: 3h00. Monday to Saturday at 10 a.m. and 2 p.m. This rally will make you zigzag through the vineyards and discover the must-see spots: Pont Caffino and its grandiose panorama, tasting of Muscadet accompanied by an assortment of cheeses at the Château du Coing in Saint-Fiacre-sur-Maine, visit of the village of Vertou to discover the Chaussée des Moines and the Moulin Gautron, return by the Divatte which runs along the banks of the Loire and offers splendid landscapes.
Book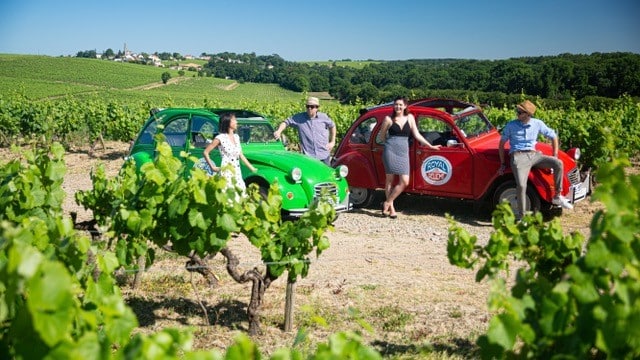 Opening hours
Open today from 10h00 to 13h00.
From january 1st 2023 to december 31st 2023
from 10h00 to 13h00 on monday, tuesday, wednesday, thursday, friday, saturday, sunday
from 14h00 to 17h00 on monday, tuesday, wednesday, thursday, friday, saturday, sunday
Prices
Réserver
250 € for 3 hours of ride with driver of 1 or 3 people