©
Ride a gyropod and follow a guide in the historic centre or on the Île de Nantes.
Mobilboard invites you to discover the cultural heritage of Nantes from a different angle. As you glide through the heart of historical city center, where other means of transportation are impossible, the sensation multiplies the joy of discovery… You see so much more! Your guide is there to reveal the hidden treasures of the Nantes, with various themes such as art, traditions, gastronomy, ecology, etc. This fun cultural experience will turn your tour into an unforgettable breath of freedom.
Accompaniment possible by a multilingual guide (English, French and Spanish)
Segway Tour – the essential
1h30 at 45€/pers. Departure from Tuesday to Saturday at 10.30 am.
A unique and complete circuit between the city center and the island of Nantes to have an excellent overview of the city.
Book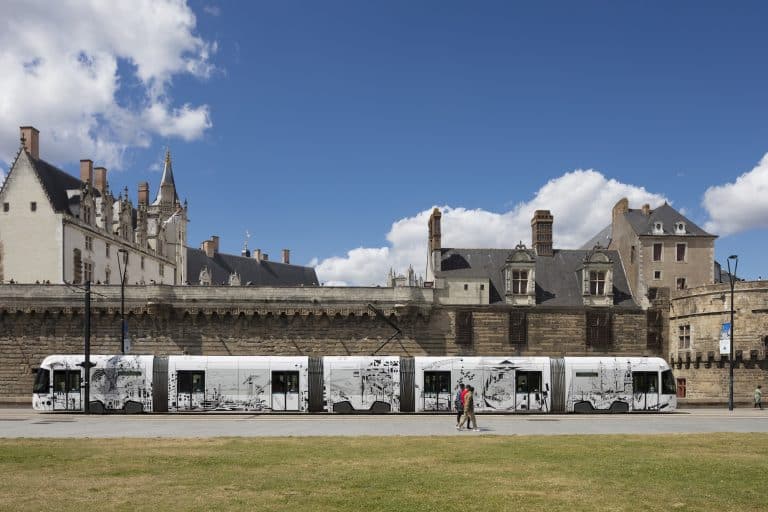 Segway Tour – between the walls
1h at 30€/pers. Departure from Tuesday to Saturday at 2:30 p.m.
An original walk to discover what is hidden between the walls of Nantes, in a friendly atmosphere.
Book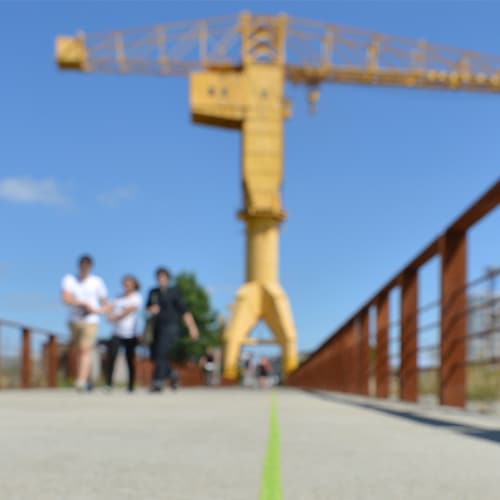 Segway Tour – Ile de Nantes
1h at 30€/pers. Departure from Tuesday to Saturday at 3:30 p.m.
A fabulous trip to the heart of the famous Machines de l'île, the wide open spaces allow you to live an unforgettable experience.
Book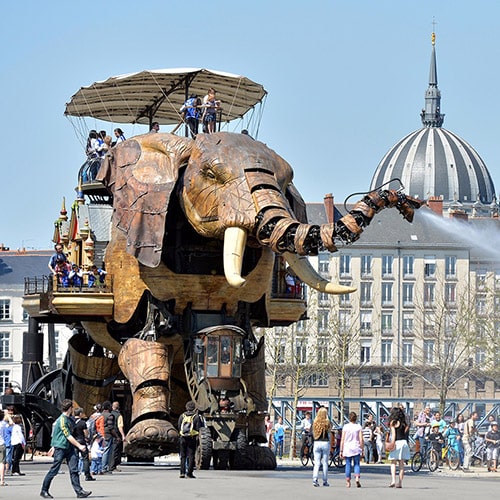 Access
9 Rue des Vieilles Douves 44000 Nantes
How to get there?
Parking(s) nearby: Parking Commerce, Parking Graslin, Parking Tour Bretagne, Parking Aristide Briand, Parking Gloriette 1, Parking Decré-Bouffay, Parking Descartes
Public transport: St-Nicolas, Commerce, Bretagne, Place du Cirque
Self-service bicycles: Guépin (n°9), Calvaire (n°11), Bretagne Sud (n°13), Boucherie (n°8), Barillerie (n°7), Duguay Trouin (n°29), Commerce (n°30), Bourse (n°31), Racine (n°33), Place Du Cirque (n°6)
Opening hours
Open today.
From january 1st 2023 to december 31st 2023 on tuesday, wednesday, thursday, friday, saturday
Reservation possible up to 1 hour before each departure
Meet 10mn before the tour at 9 rue des vieilles douves near Place Royale
Prices
Special offer for PASS Nantes holders
Book PASS Nantes
Book
Pass Nantes: 20% discount on electric scooter rentals and segway tours
From 30€
The price includes an approved Segway instructor guide, rental of the Segway, loan of a helmet (compulsory), the time of the Segway training and a waterproof poncho in case of rain
Accessibility
The Segway is not suitable for visitors with limited mobility, not recommended for pregnant women and people with an inner ear problem.
From 12 years old and 45kg minimum. Minors must be accompanied by an adult