©
Natural heritage
360 kilometers of footpaths and cyclepaths
From the city of the Dukes to the largest Breton port, the Nantes to Brest canal follows the footsteps of the walker on the diagonal of inland Brittany.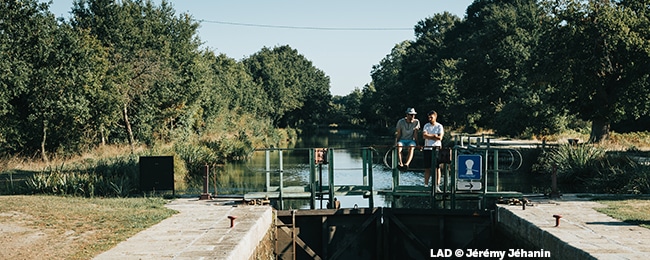 Building work of the Nantes-Brest Canal started in 1806 for military and then commercial ends. Today the towpaths are footpaths and cyclepaths for families to enjoy. Cars are banished, so it's on foot, by bike or by barge that you can travel along this long stretch of water.
Locks, marshes, forests and friendly ports follow one another to reach the wild Erdre and the city of Nantes.
Possibility of renting habitable boats in Sucé-sur-Erdre and Nort-sur-Erdre.