Re-opening on May 27th 2023
Museum
Bouaye
Maison du Lac de Grand-Lieu
A unique space dedicated to the discovery of one of the most beautiful wetlands in Europe
La Maison du lac de Grand-Lieu is a unique space dedicated to discovering one of the most beautiful wetlands in Europe, renowned for its exceptional wealth of biodiversity: the lac de Grand-Lieu! It's the largest natural lake in the French plains in winter and, with its 270 different bird species (including the
biggest colony of grey herons), the second largest bird reserve in the country after LaCamargue.

The Maison du lac de Grand-Lieu offers a 2-and-a-half-hour visit spread over 3 stops: the exhibition center, thepathway, the Pavilion and its observation terrace. Discover the region's different landscapes and their unique qualities.The visit ends at the Pavilion terrace, a magical view of the lake, where the
reserve's birds put on their daily show!
©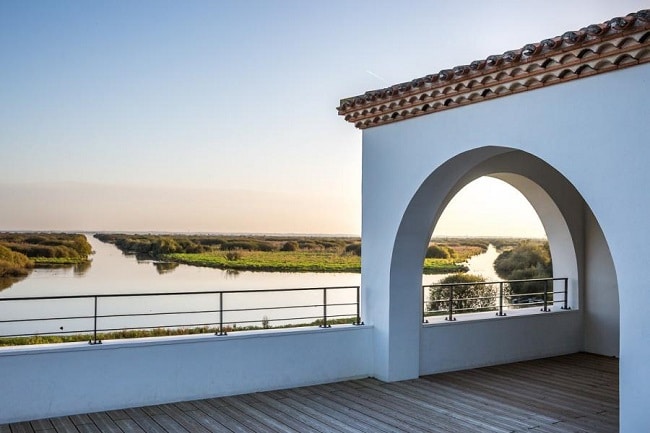 School holidays
Workshops are regularly organised with a special holiday programme
En savoir plus
Opening hours
Reopening to the public after works on Saturday 27 May 2023.
Dates and opening hours can be found here: https://maisondulacdegrandlieu.com/
Prices
Free for PASS Nantes holders
Book PASS Nantes
From 4 to 8€
Free under 6 years old
Booking required by phone + 33 (0)2 28 25 19 07
Accessibility
All areas are accessible with ramps, lifts, adapted toilets, adapted height and inclination of the museographic devices.
Some difficulty is expected on the educational trail (1km out – 1km back)
People can be self-sufficient – but preferably with assistance on the path.