Heritage
Haute-Goulaine
Mansion house of Goulaine
Just outside Nantes and its vineyards, Goulaine is the first castle along the Loire. Nestled in a lush, green backdrop, this Renaissance-era sleeping beauty reveals all its treasures to you.
Home to the same family for the past 1,000 years, its salons are a perfect testimony to the decorative wealth of the 17th century. From the 15th century kitchen to the cabinet of curiosities, by way of Louis XIV's chamber, a tour of this castle is a whirlwind tour of French history…
©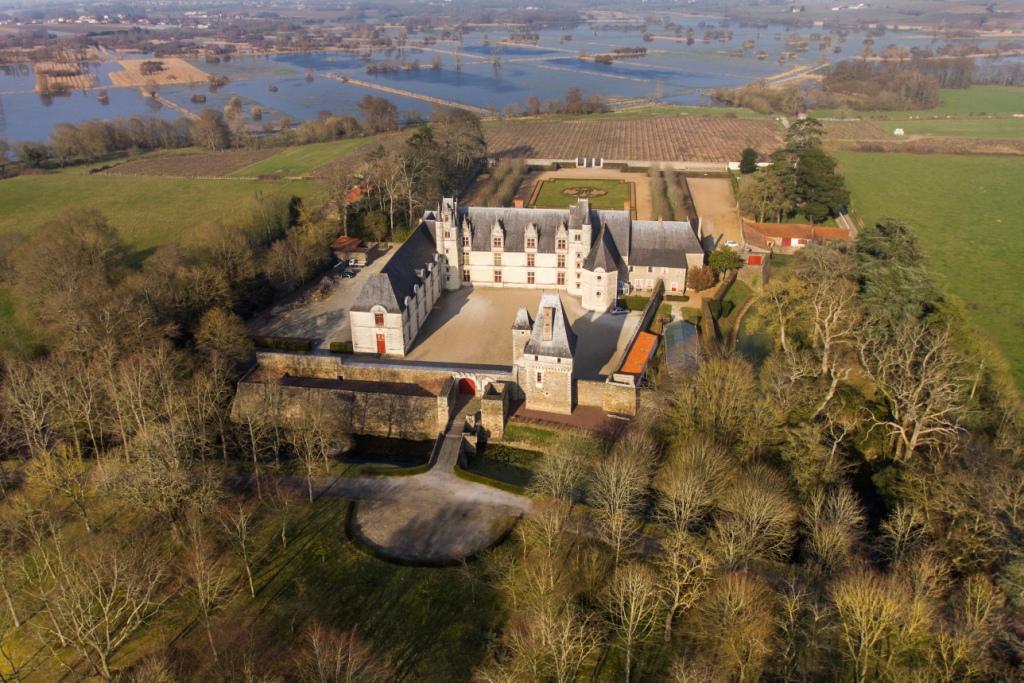 Access
Allée du Château 44115 Haute-Goulaine
How to get there?
Expressway, follow signs towards Nantes Cholet (way out 1.2 Haute Goulaine)
LILA coach : line 331
Opening hours
Open on 1 and 2 April, from 09 July to 31 August and on 16 and 17 April
Opening hours here: http://www.chateaudegoulaine.fr/horaires-et-tarifs
Prices
Free for PASS Nantes holders
Book PASS Nantes
10.50€
Students, disabled people : 7,50€, children from 5 to 16 years old : 5.50€
Free access for children under 5 and Pass Nantes card holders
Family Pass for 2 adults and 3 children or more : 32€
Special price on
1 and 2 April 2023 : 5.50€ from 16, free under 16
16 and 17 Septembre 2023 : 7,50€ for people over 16 and free for children under 16.
Accessibility
Partly wheelchair accessible with assistance