Estuaire itinerary, Permanent art work
Nantes
The Zebra Crossing, Regulations and General Directions
Angela Bulloch
Installation artist Angela Bulloch aims to upset current systems, structures or rules.
Here, her work draws attention to the Manny building and connects it to its immediate environment. By copying British-style pedestrian crossings, with their famous Belisha Beacons (blinking yellow spheres that she reprograms to flash at a different rate) Bulloch redesigns public space across from the Manny building.
©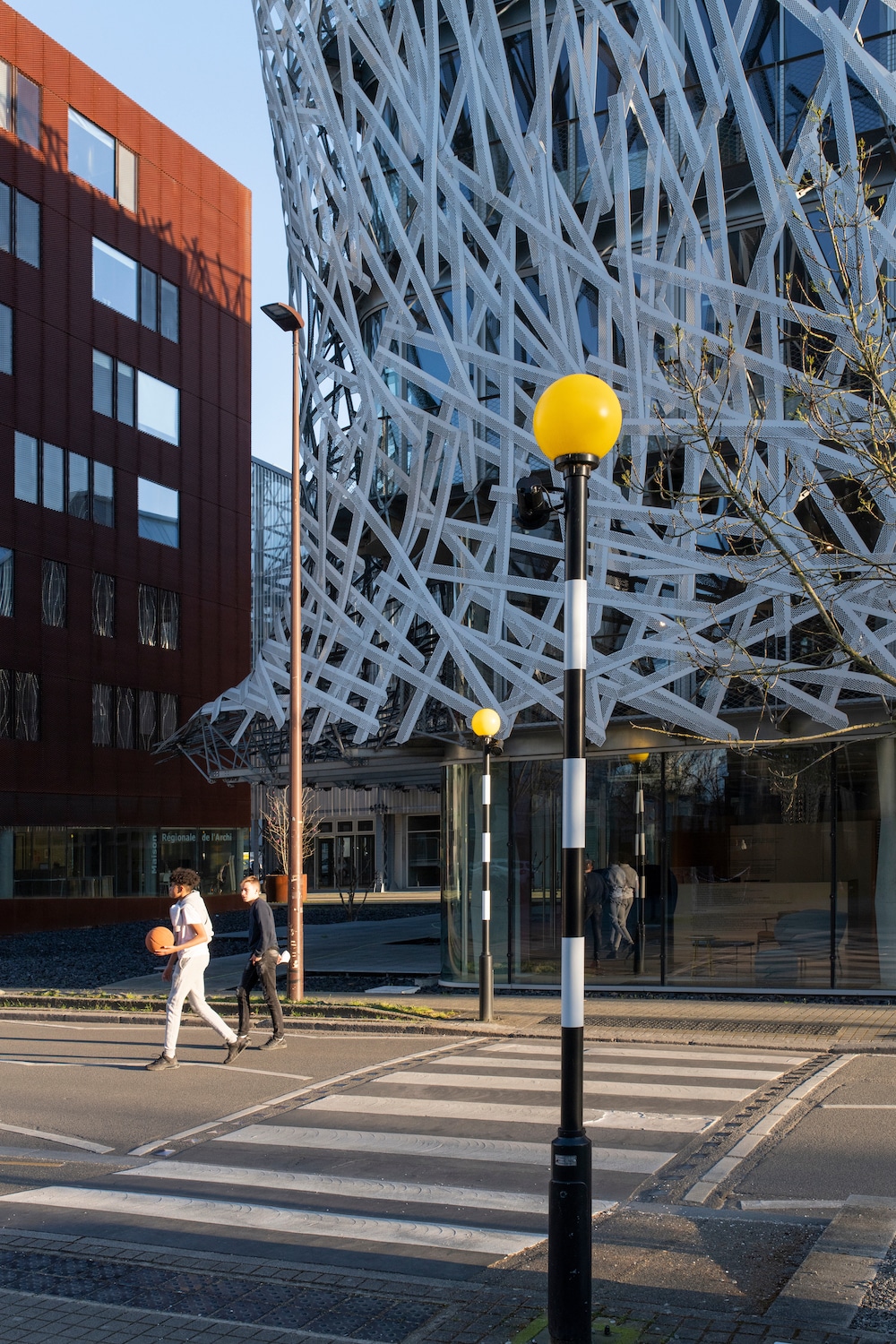 Access
Bâtiment Manny 19 bis rue La Noue Bras de Fer 44200 Nantes
How to get there?
Parking(s) nearby: Parking Les Machines, Parking Gloriette 2, Parking CHU 1, Parking Les Nefs, Parking Médiathèque, Parking Gloriette 1
Public transport: Gare de l'Etat, Médiathèque, Prairie au Duc, Prairie au Duc 1, République
Self-service bicycles: Palais De Justice (n°44), École D'architecture (n°77), Prairie Au Duc (n°45), Machine De L'île (n°43), Médiathèque (n°34), République (n°46), Quai Moncousu (n°39)
Contact
T. +33 (0)2 40 75 75 07
Website

Accessibility
Explanatory video in French sign language and French subtitles available online here.