©
The Semaphore of Couëron is under maintenance.
Estuaire itinerary
Saint-Herblain, Couëron, Saint-Étienne-de-Montluc, Donges, Saint-Nazaire
Vincent Mauger
For the metropolitan region of Nantes Saint-Nazaire, Vincent Mauger has built a series of oak sculptures along the estuary resulting in a series of viewpoints overlooking the Loire.
Drawing inspiration from old communication towers where flags were once waved to create visual landmarks along the river, Vincent Mauger's five semaphores offer a number of stops along the bike path connecting Nantes and Saint-Nazaire.
Locations :
quai Émile-Cormerais, sur le site de Roche-Maurice à Saint-Herblain
sur l'île de la liberté à Couëron
entre le hameau de l'angle et la Loire à Saint-Étienne-de-Montluc
au lieu-dit du Pré du bec à proximité du canal de la Taillée, à Donges
rue de l'Aviation, à Saint-Nazaire
©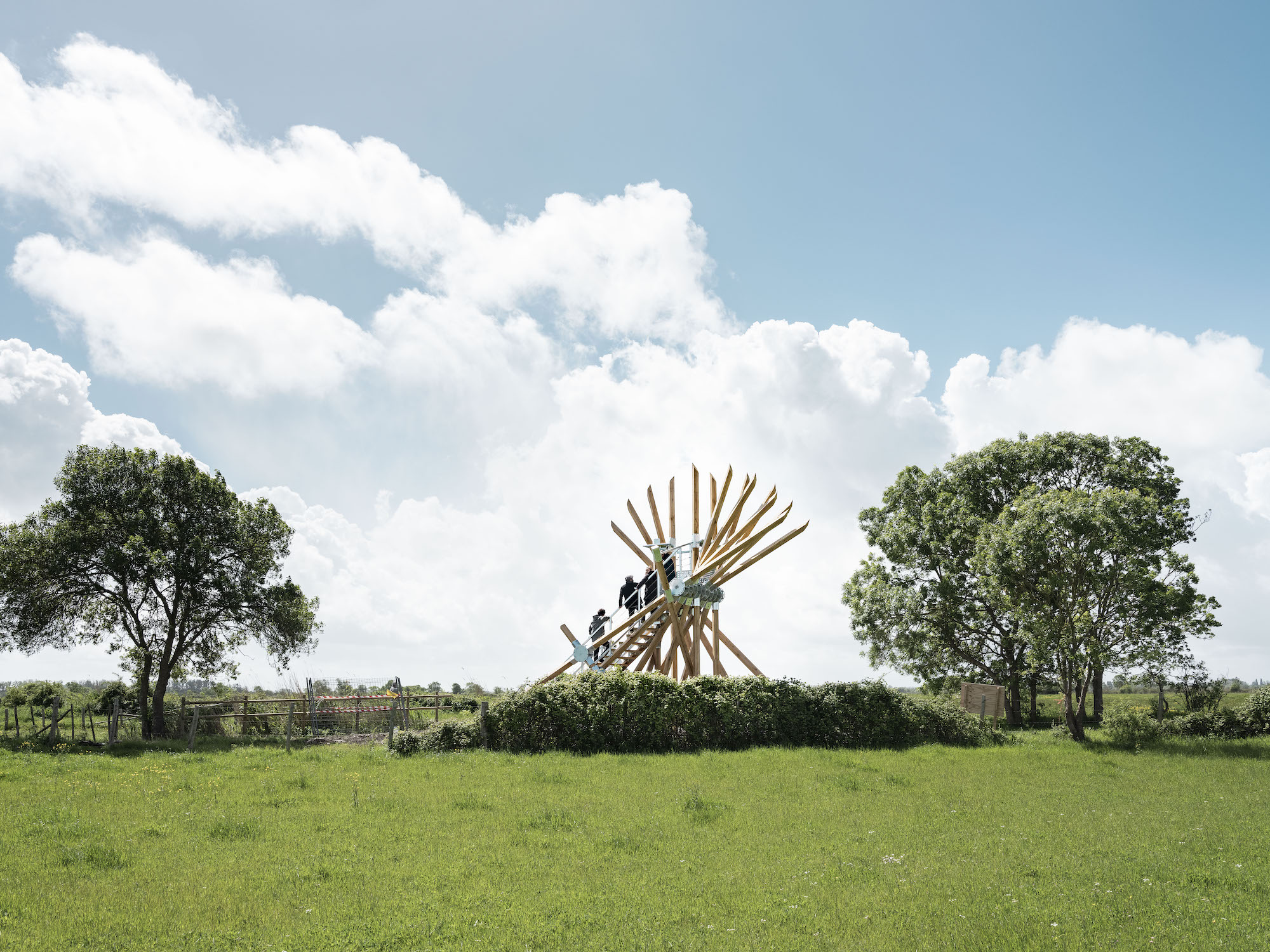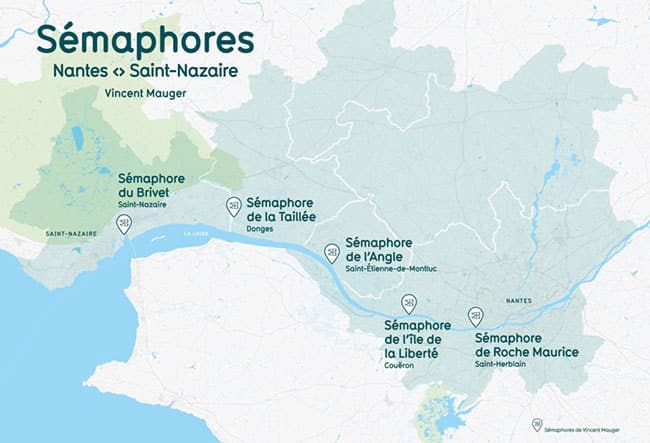 A proposal by the Nantes-Saint-Nazaire Metropolitan Cluster.
IN PARTNERSHIP WITH THE HOST MUNICIPALITIES AND INTERCOMMUNITIES AND THE NANTES SAINT-NAZAIRE MAJOR SEAPORT. WITH THE SUPPORT OF THE EUROPEAN UNION (FEDER) AND THE FUTURE INVESTMENT PROGRAMME (CITY OF TOMORROW FUND).
Access
Only accessible on foot or by bike.
Platform limited to 2 adults at a time.
Floodable zones are off-limits in winter
Contact
T. +33 (0)2 40 75 75 07
Website

Accessibility
100% accessible location
Viewpoint accessible via large stairs.