©
ARCHIVE
2019 edition
Place Royale
STÉPHANE VIGNY
Stéphane Vigny designs his works with respect to a given situation. Using everyday objects and construction materials (wood, PVC, wainscoting, concrete), he reappropriates their functions through games that shift words, forms, and meanings.
For Place Royale, Stéphane Vigny returns to a project he completed in 2015, in Maisons-Laffitte outside Paris.
After discovering that the facades making up Place Royale were, in a sense, only a decoration (all the buildings were entirely destroyed during the 1943 bombings, then rebuilt to be identical after the war) and intrigued by the statues decorating the monumental fountain, Vigny plays with this urban theatre and its false decor, its splendour and its profusion.
He presents a surprising collection of "pre-fab" sculptures in the square that are made of reconstituted stone, like those found in the decoration section of gardening shops. These "copied copies" of Greek goddesses, mythical characters or emblematic statues of antique art are known to sometimes jazz up suburban gardens. They evoke a mystified and glorious past, often signifying opulence and distinction.
Alongside these replicas of Michelangelo's David, Venus de Milo, or The Winged Victory of Samothrace, reproductions of gods or demi-gods, allegories of the seasons, scenes taken from classical painting, you will find facsimiles of columns, pedestals, vases, animals, all in a labyrinthine arrangement at the heart of Place Royale, inviting visitors to get lost in this truly open museum of fakes!
STÉPHANE VIGNY WAS BORN IN 1977, IN LE MANS. HE LIVES AND WORKS BETWEEN PIACÉ, FRANCE AND PARIS.
©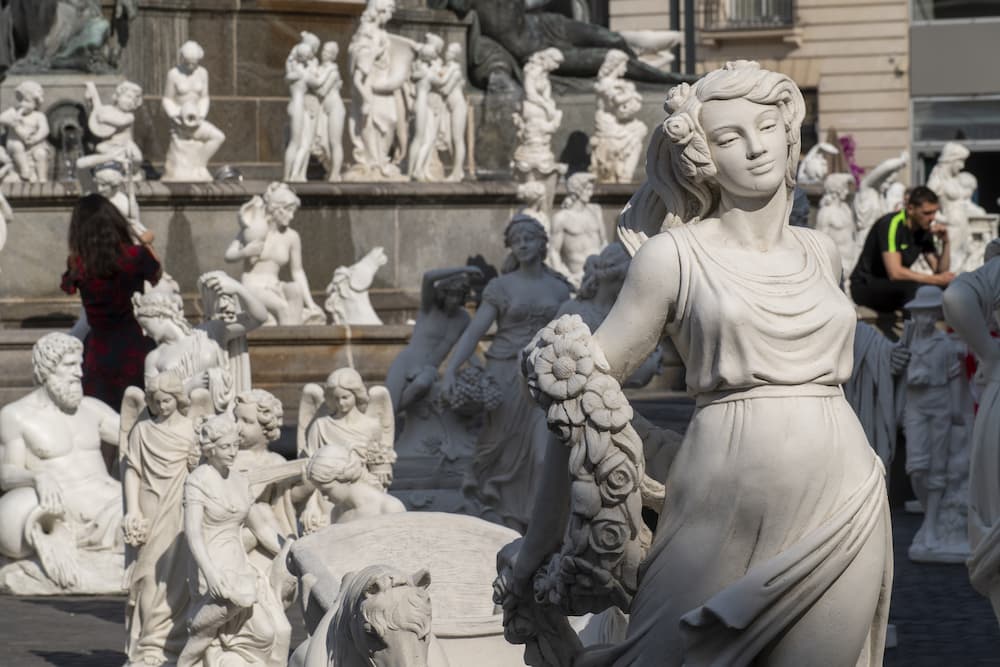 ©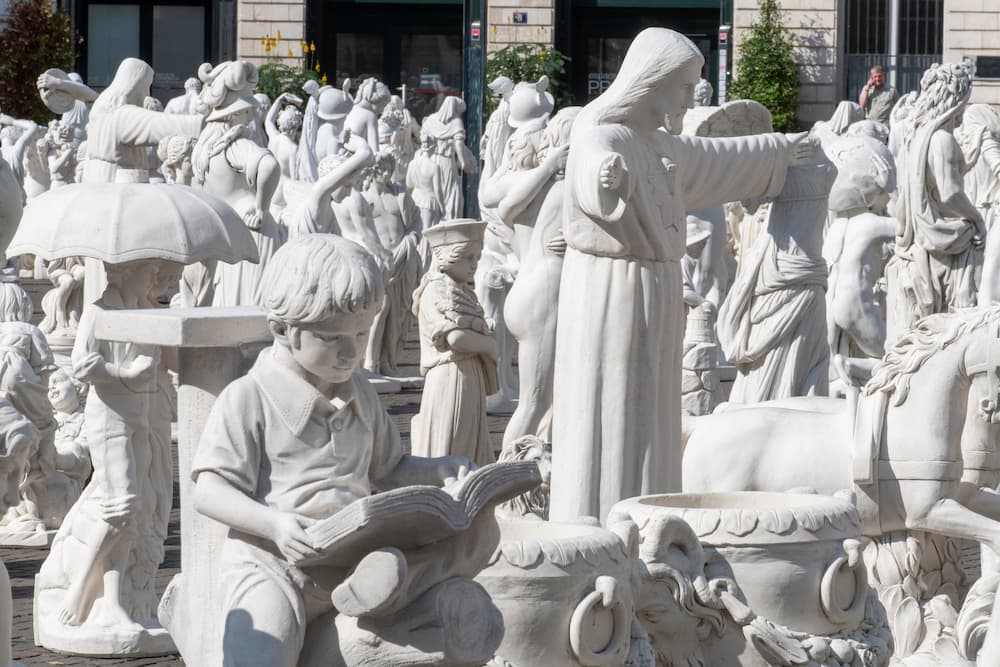 ©