©
2020 edition, Permanent art work
Nantes, Boulevard de la Prairie au duc
EVOR
Amidst the tall buildings of this rapidly transforming neighbourhood, Evor has planted a majestic 20-metre-tall tree.
This metasequoia – also known as a "dawn redwood" – is a rare deciduous conifer: after a flamboyant parade of golden yellows, oranges and copper reds in autumn, it loses all its leaves in winter, only to return to its vibrant green tones in the spring.

Just like in past village squares, where a tree would act as a central, protective figure storing the secrets of several generations, this tree is surrounded by a massive ring – a psellion, i.e., an ancient cuff bracelet – that both protects it and confirms its presence as a treasure that must be defended. At its centre, farfugia, horsetail, and other rushes colonize the space around the base of the tree. Between artefact and natural phenomenon, this work can be seen as a "sensorial refuge" where locals and visitors can enjoy a modest resurgence of nature and discover a new view of the city.
Evor was born in 1975 in Nantes. He works and lives in Nantes.
©
©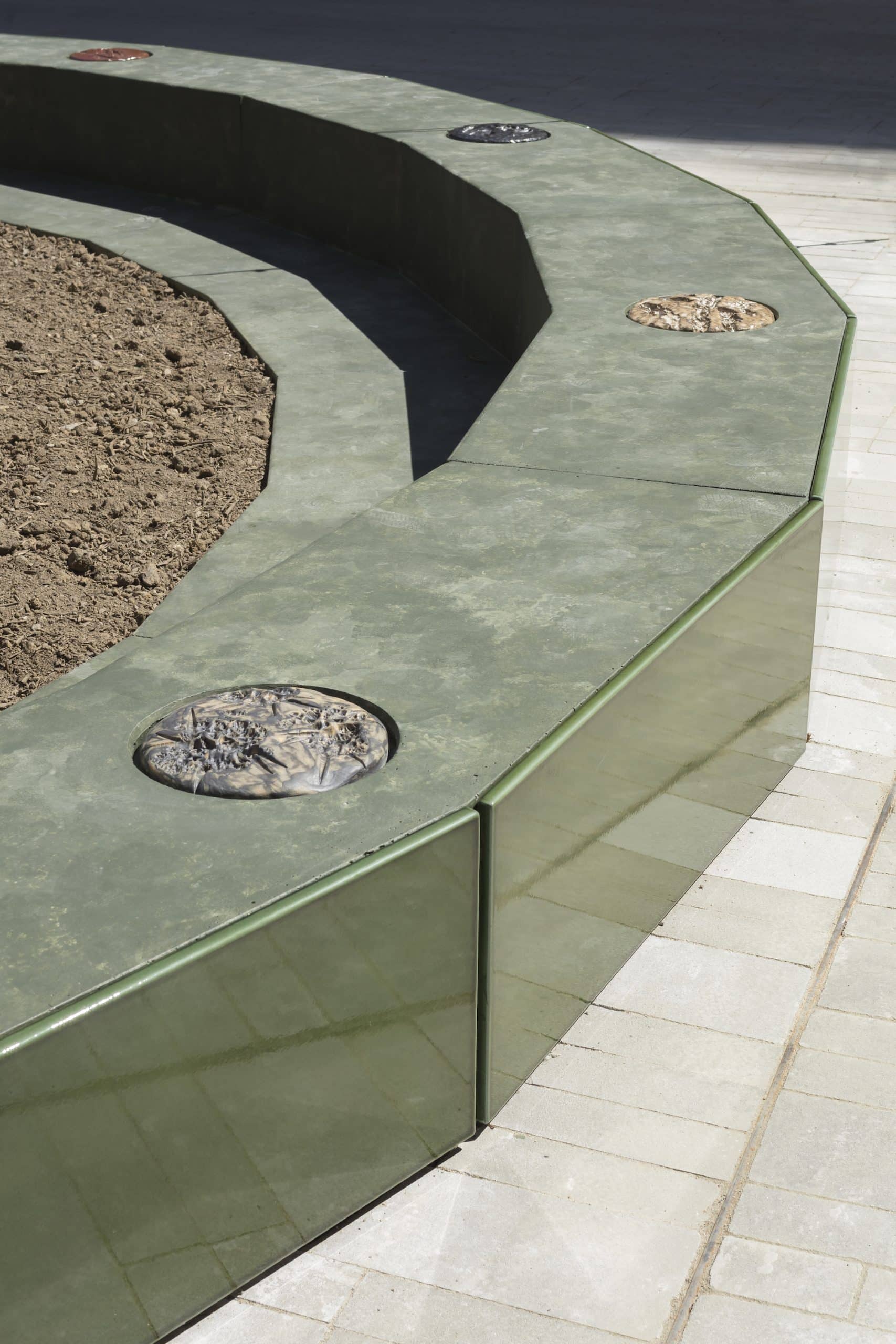 Une œuvre Art et Territoire. Avec le soutien de : Groupe Duval, Icade, Marignan, Groupe Chessé, Air France.
Accessibility