©
2022 edition, Permanent art work
Cimetière de la Miséricorde
Pascal Convert
Cemetery La Miséricorde – nicknamed "Nantes' Père-Lachaise" – is home to the remains of Nantes' great families.
Pascal Convert describes his work as an "archaeology of architecture, childhood, history, the body and time".
Convert accepted Le Voyage à Nantes' invitation to create a permanent work that now exists amidst its time-worn tombs – an act that has never been yet been performed in a public cemetery.
Pascal Convert turned his attention to the oldest part of the cemetery, which is now overgrown with vegetation ever since the decision was made to no longer use pesticides in the soil a few years ago, and designed Miroirs des temps – a protective and calming memento mori.
Depicted in bas-relief on glass slabs created in collaboration with master glass maker Olivier Juteau, a series of animals are presented, each of which have a spectral presence that seems to follow passersby with silent, emotional insistence.
"In Miséricorde, the coupling of nature and death opens up to the evanescent appearance – one that is always on the verge of disappearance – of these legendary beings: stags, deer, and roebucks. These messengers are suspended in the depths of the glass – cloudy, with streaks of gold – where their almond-shaped eyes open wide and their pupils sparkle. Like vigilant statues, they accompany us with their incredible ability to be still and yet in motion. Their merciful gazes mend us from our past accidents, our weaknesses, our forgetfulness – we, who continue to live. Like cracks in glass, the cracks in the stones of this cemetery remind us of the wounds we've received, and the golden shards of engraved names mingle with other scars so that we may remember our own."
Pascal Convert was born in 1957. He now lives and works in Biarritz.
This work was completed with the support of the Roc Eclerc Foundation and Les Nouveaux Constructeurs.
©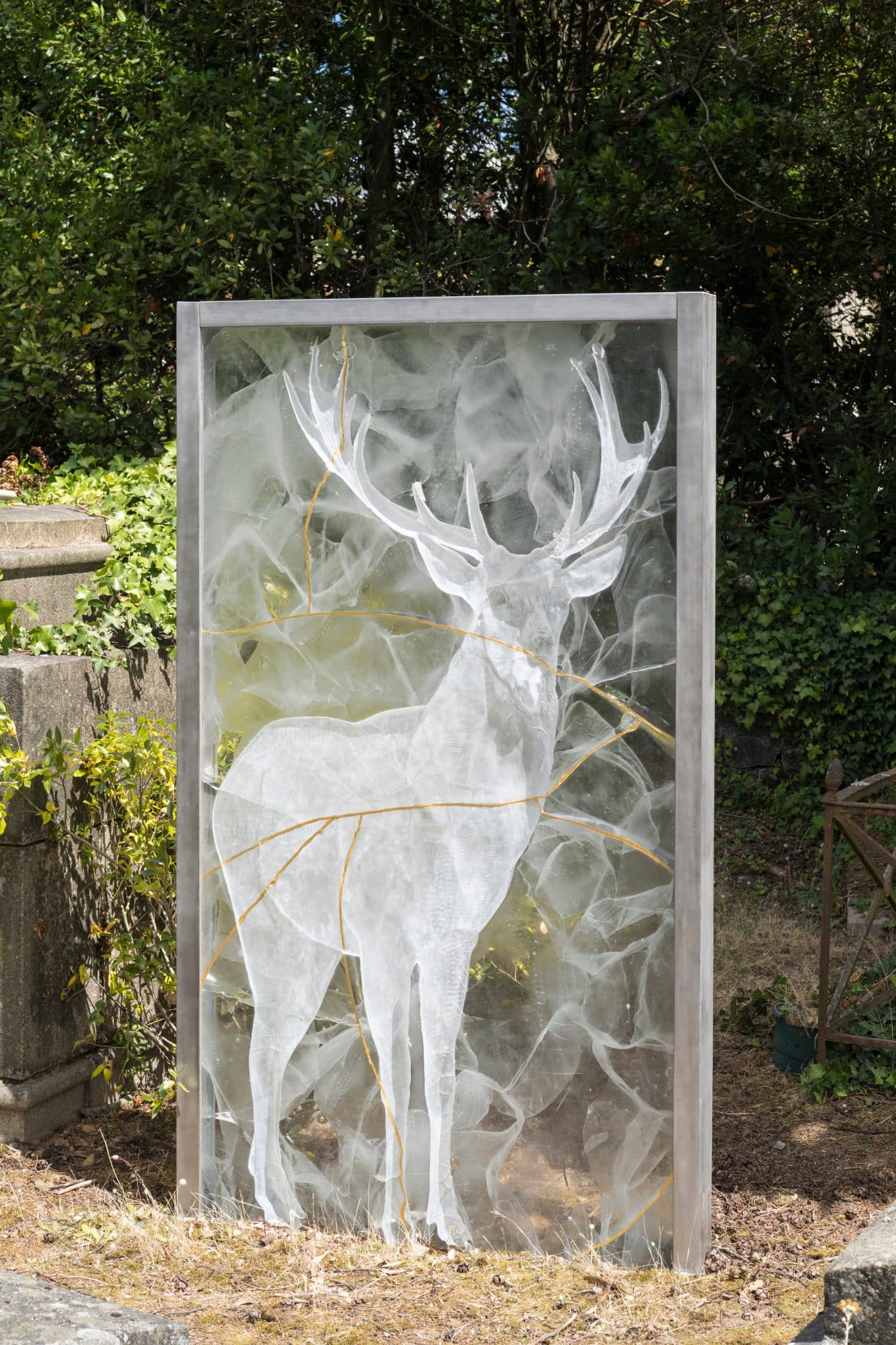 ©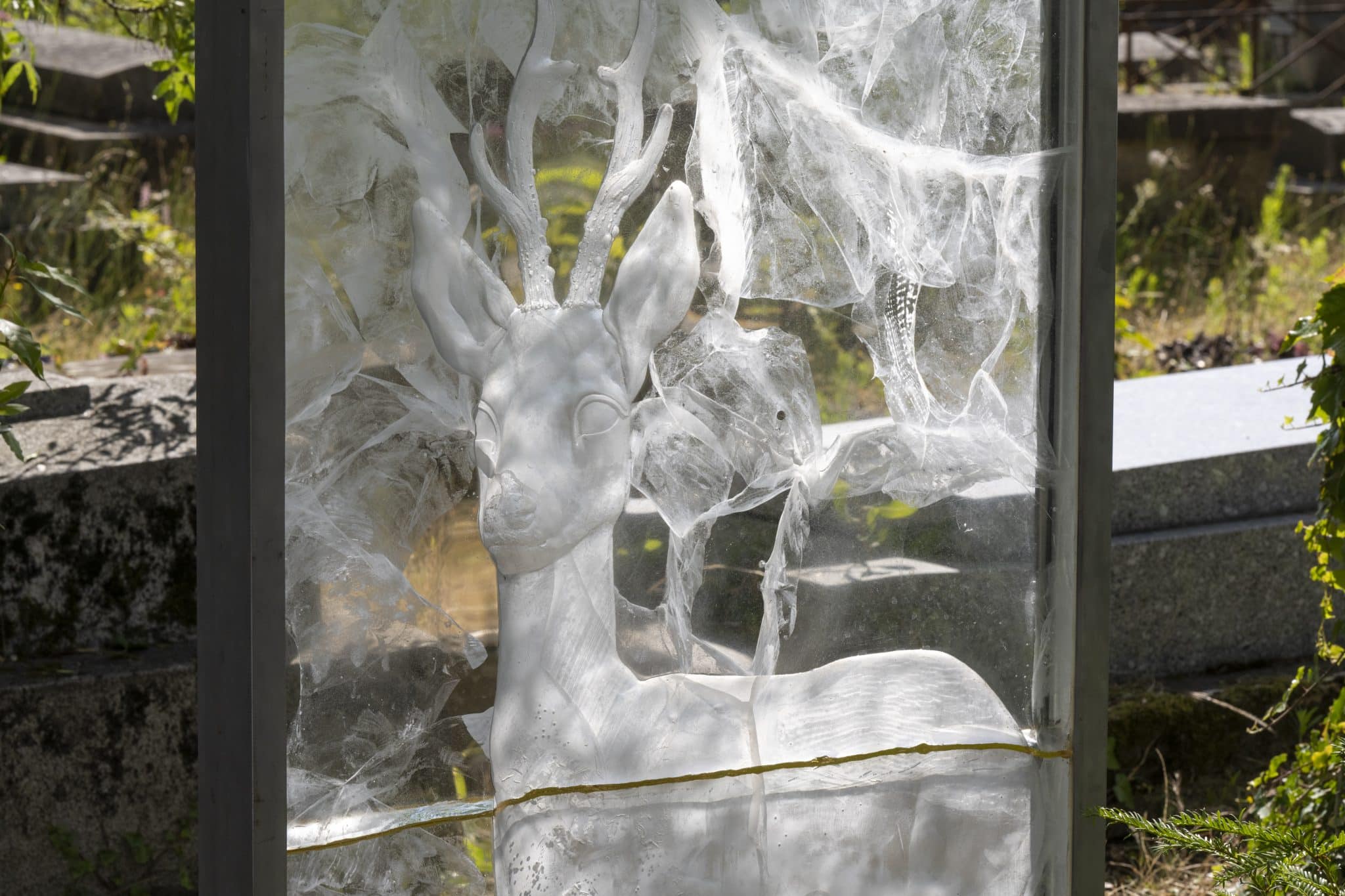 ©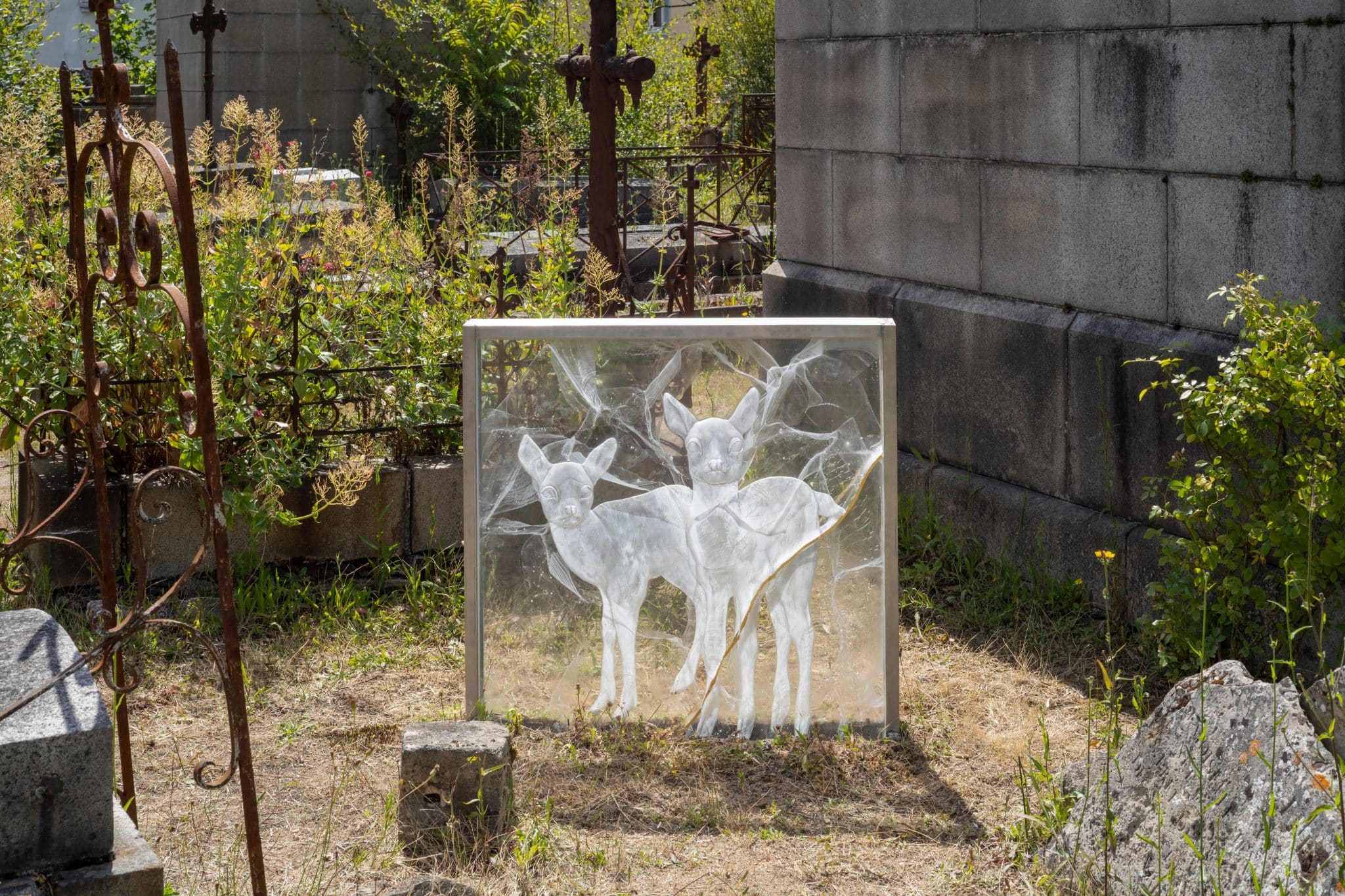 Special thanks to the Direction Nature & Jardins of Nantes Métropole, the Service Opérations Citoyennes and the Cimetières de Nantes.
Access
19 Rue d'Auvours, 44000 Nantes
How to get there?
Public transport: Viarme -Talensac, Viarme-Talensac, Poitou, Sarradin
Self-service bicycles: Viarme (n°18), Édouard Normand (n°16), Hauts Pavés (n°86), Sarradin (n°73), Sainte Élisabeth (n°17), Talensac Nord (n°71), Anatole France (n°87)
Opening hours
"flash" guided tours of the cemetery (in french) every day at 11:30 AM, 3:30 PM, 4:30 PM, 5:30 PM. Length: 30 minutes.
Accessibility
Uneven pavement and narrow passages. A marked pathway allows the work to be seen from a nearby path.