©
2022 edition, Permanent art work
Parc des Chantiers / Solilab
Entre-temps La Traversée du Solilab
Atelier Vecteur
Atelier Vecteur is a collective of architects and creatives, all of whom studied at Montpellier's École Nationale Supérieure d'Architecture, and who see themselves as a laboratory of ideas that can make projects a reality.
For this new project, the architects at Atelier Vecteur are opening Solilab – a space where a social and solidarity economy can flourish in Nantes – in anticipation of the future Jardin du Rail garden and Parc du Loire, both of which are currently in development.
Connecting the Cantine du Voyage and Solilab via flared-out entrances that generously guide visitors through the structure, they frame the space and offer glimpses of how the district will eventually develop and evolve. Designed to be a space for circulation, this passage heralds the profound changes to come for this part of the city.
Atelier Vecteur was founded in 2010 and is based in Gallargues-le-Montueux.
©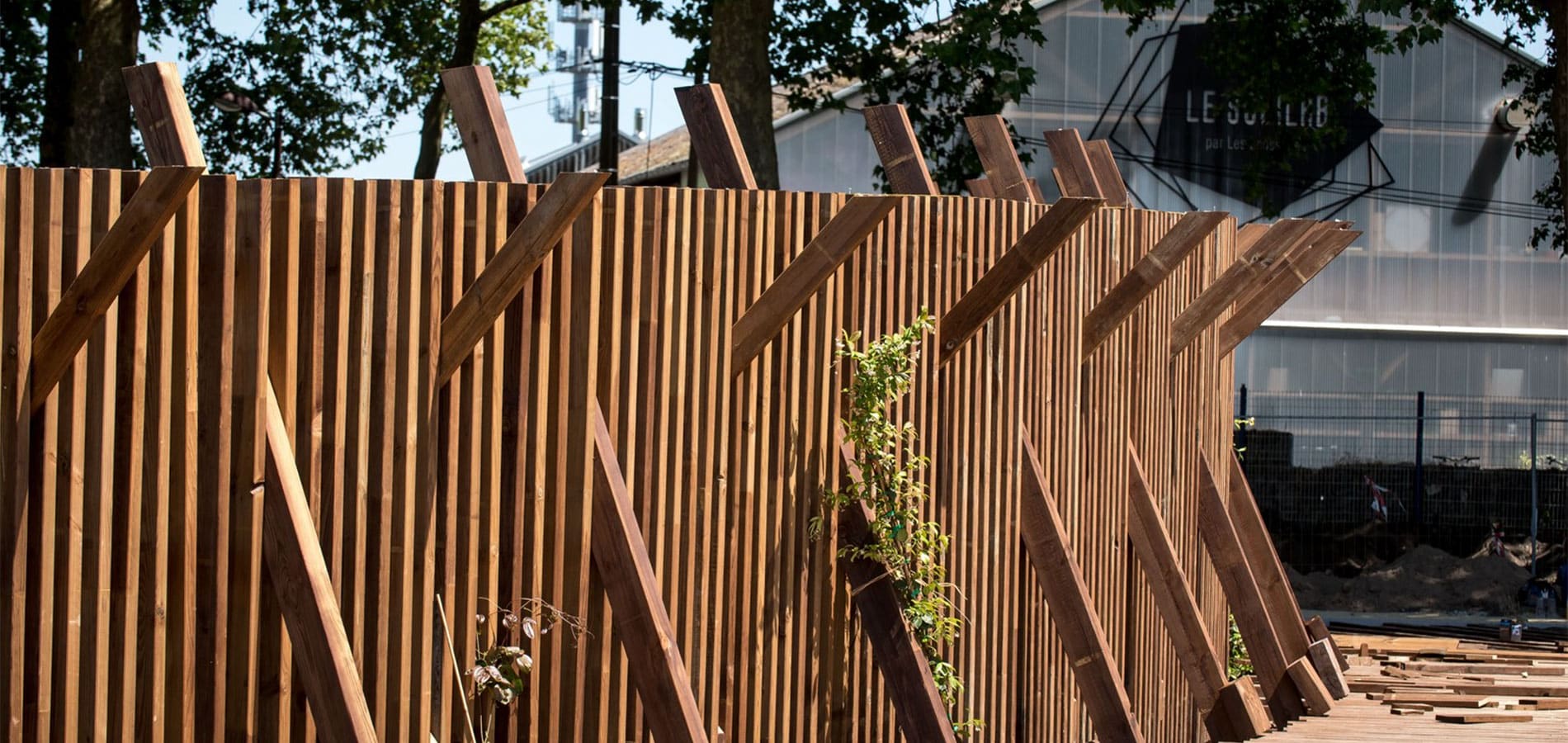 A Summer at Solilab
Stop by on your bike:  advice, repairs, rentals, itineraries, luggage storage, tools…
Wednesday to Saturday from 9.30am to 7pm, Sunday from 10am to 5pm.
Café – restaurant : Tuesdays from 9.30am to 7pm, Wednesdays to Fridays from 9.30am to 8.30pm, Saturdays from 9.30am to 7pm, Sundays from 10am to 5pm.
Discover Solilab and its social and solidarity economy: upcycling shop, treasure hunt, exhibition and workshops, refreshment bar and DJ on Thursday evenings…
Further informations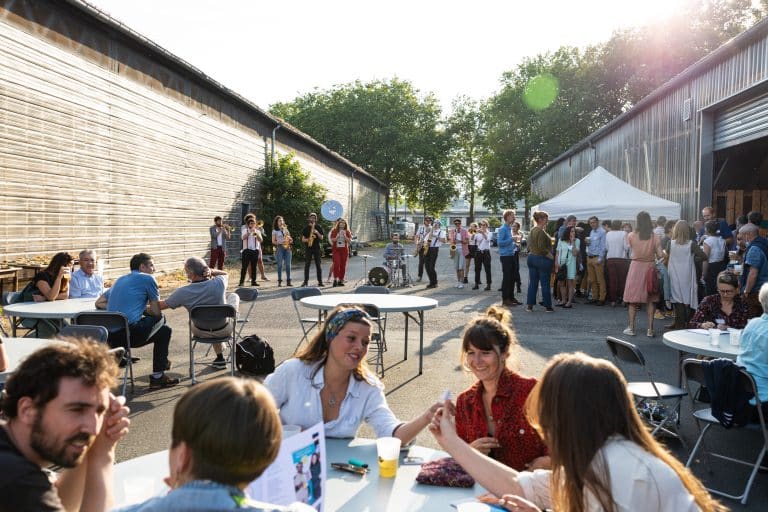 Accessibility