©
Estuaire itinerary
LAVAU-SUR-LOIRE
Tadashi Kawamata
A wooden path in the surrounding meadows and reed beds that were drawing the line between the tower and the village. The visitor rises in the middle of the reed beds and reaches a vast platform where a tower is built.
In Lavau, after the channel was dug and parts of the Loire were filled, the river pulled back to reveal a large zone of marshland. Tadashi Kawamata reconnects this village with the Loire by creating a footbridge over the marsh that ends at the observatory. It offers a privileged view of the riverscape, somewhere between natural and industrial zones.
©
©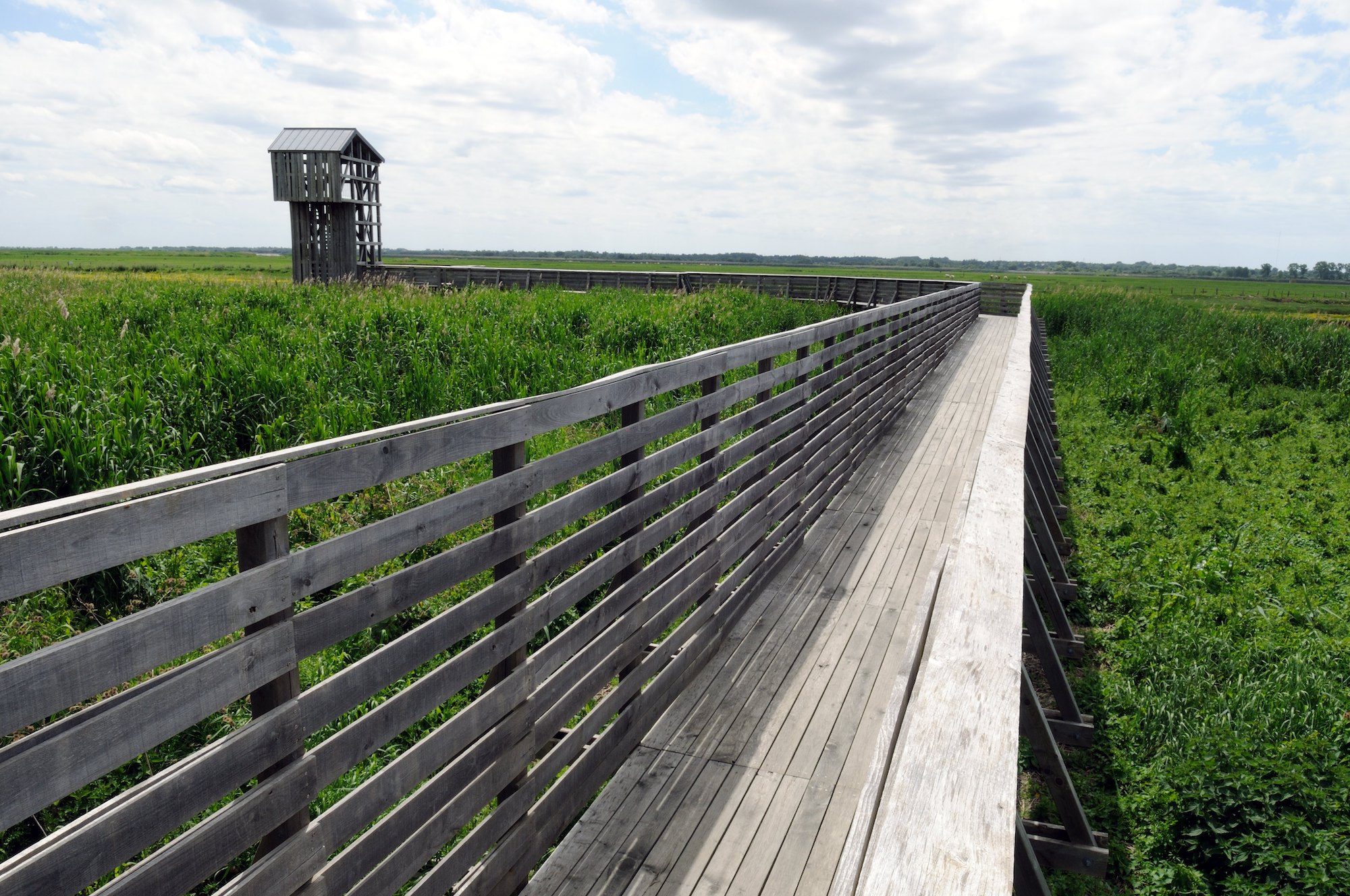 A WORK OF ART CREATED FOR ESTUAIRE 2007 AND 2009 AS PART OF A PUBLIC COMMISSION BY THE MINISTRY OF CULTURE AND COMMUNICATION – DRAC DES PAYS DE LA LOIRE, IN COLLABORATION WITH THE CONSERVATOIRE DU LITTORAL AND THE LOIRE GRANDEUR NATURE PLAN.
Contact
T. +33 (0)2 40 75 75 07
Website

Accessibility
100% accessible location
1.5 km (to and from point of departure) pathway on wooden planks. Access to the Observatoire via spiral staircase.
Explanatory video in French sign language and French subtitles available online here.