Estuaire itinerary, Permanent art work
Nantes, Parc des chantiers
Daniel Buren & Patrick Bouchain
Les Anneaux was added to an environment charged with past and future history: it is here that the city's great naval adventure unfolded… and, today, it is the site of one of Europe's largest architectural and urban projects.
Daniel Buren has been one of the most famous French contemporary artists in the world since Les Deux Plateaux (Palais Royal, Paris, 1986). In 1965, he discovered what would quickly become his "visual tool": a textile with alternating white and coloured 8.7 cm-wide stripes. Instantly recognizable, simple and minimal, Buren took this pattern out into the street. It remains unchanging in a space where everything around it changes and lives. His works thus become "tools for seeing.".
With Les Anneaux Daniel Buren wanted to reveal the double perspective offered by the tip of the island: the architectural perspective, created by the quay, and the natural one, created by the Loire as it opens onto the estuary. A series of 18 rings turns to face the river, offering frames onto the riverscape. At night, the illuminated rings — red, blue and green, three colours at the basis of so many others — become tools allowing us to see the world differently.
©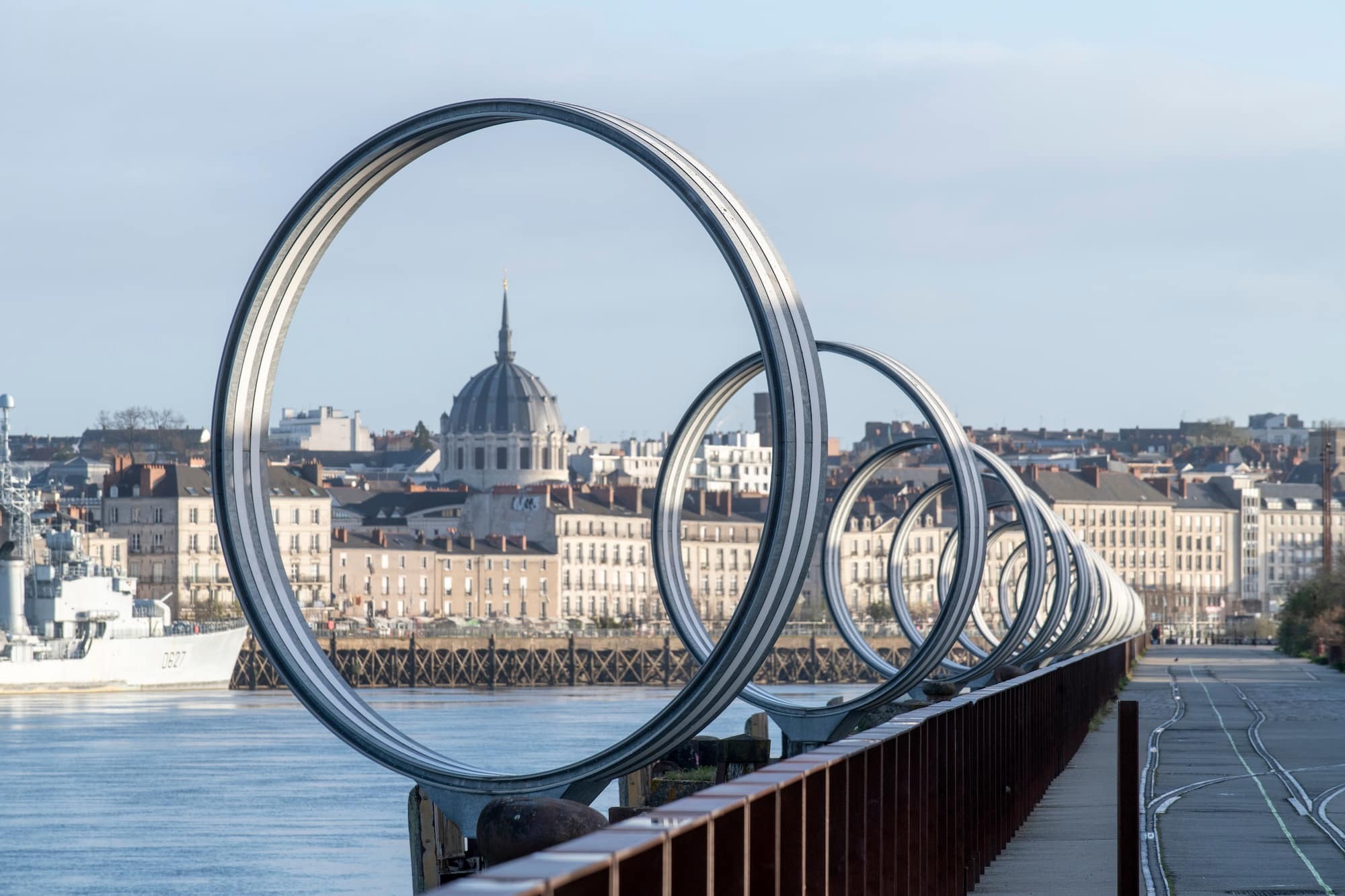 ©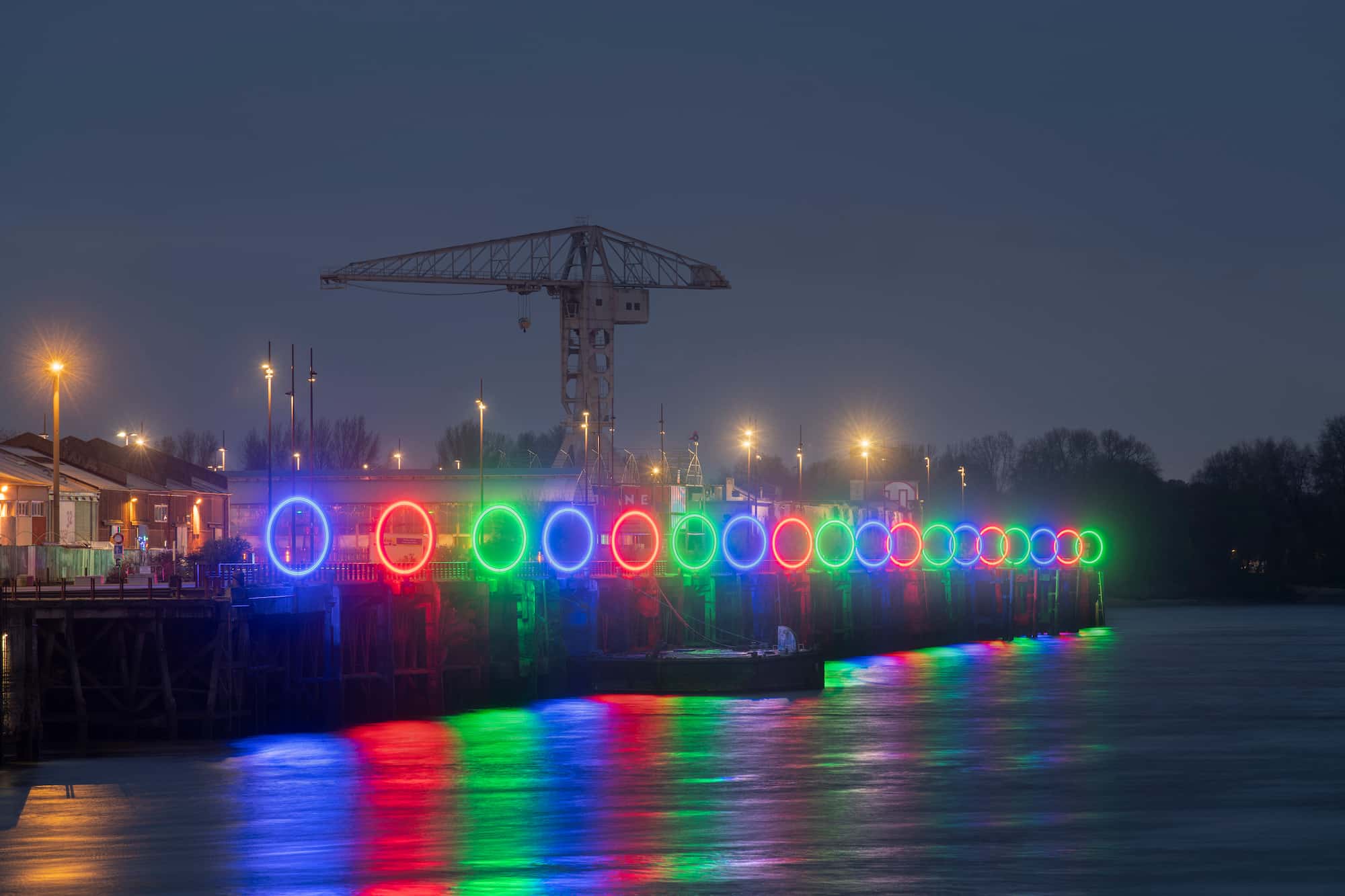 Hangar à bananes
A former warehouse, where bananas and pineapples from africa were once stored, today brings together an exhibition hall (Hab Galerie), restaurants and bars with outside tables overlooking the Loire.
Access
Quai des Antilles 44200 Nantes
How to get there?
ALSO ACCESSIBLE BY NAVIBUS FROM BAS-CHANTENAY (1 TAN TICKET).
Accessibility
Explanatory video in French sign language and French subtitles available here.