2021 edition, Estuaire itinerary
Saint-Nazaire
Le pied, le pull-over et le système digestif
Daniel Dewar et Grégory Gicquel
Self-taught in almost every technique they use, Daniel Dewar and Grégory Gicquel practice the art of sculpture without subscribing to traditional rules.
Between the "pinces de crabe" (i.e., Saint-Nazaire's crab claw- like jetties), near the harbour master's office, on a beach lined with stone pine trees that extends into the basin of Saint-Nazaire's outer harbour, you will find three sculptures respectively representing a foot, a pullover and a digestive system. Sitting among the sand and rocks, these gigantic figures – made of large concrete blocks – stand nearly seven metres (23 ft.) tall. Like fragments taken from a body, architectural structure, or a maritime monument, they offer a landscape-sized portrait of our modern civilization, subjected to the erosion and colonization of the elements.
©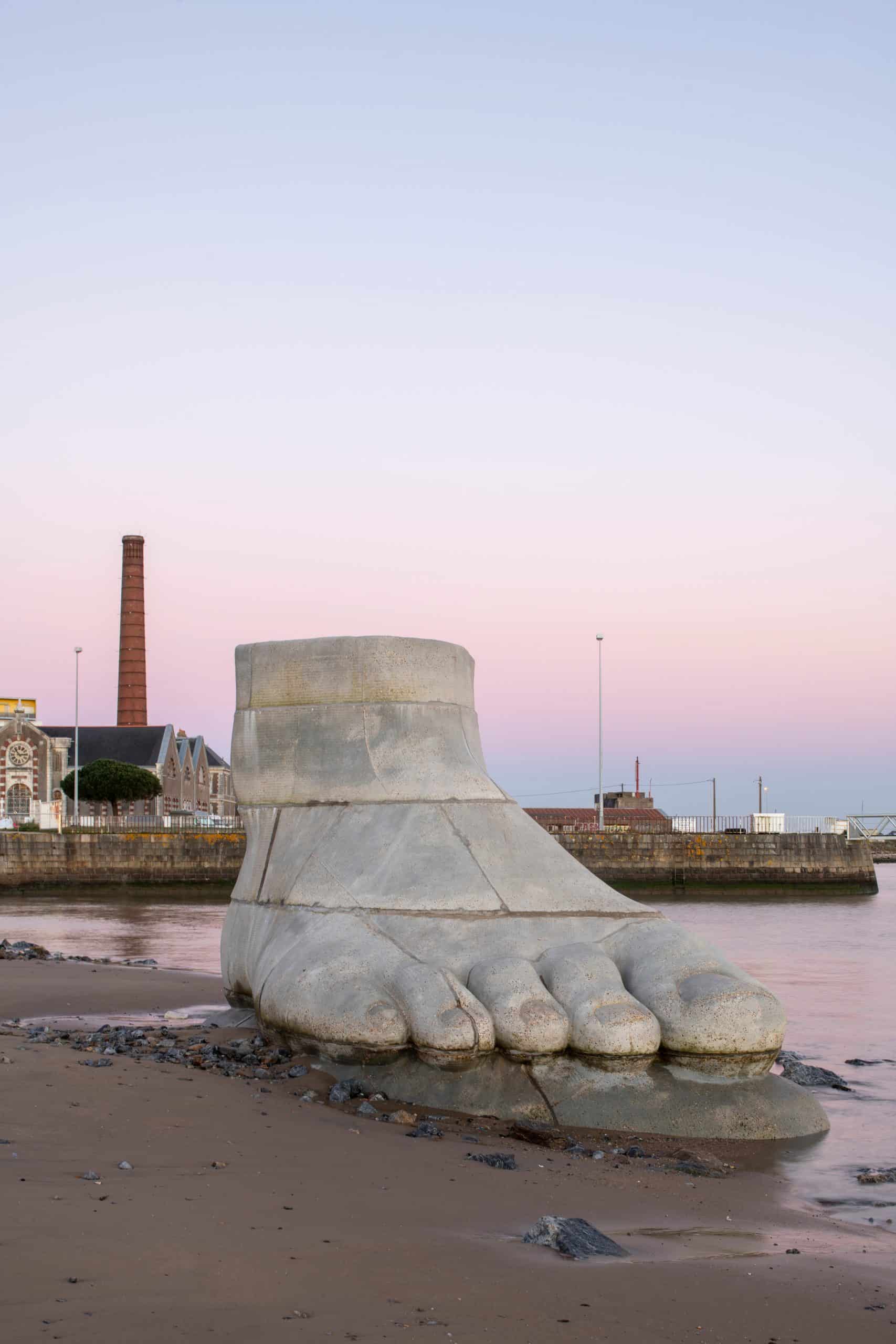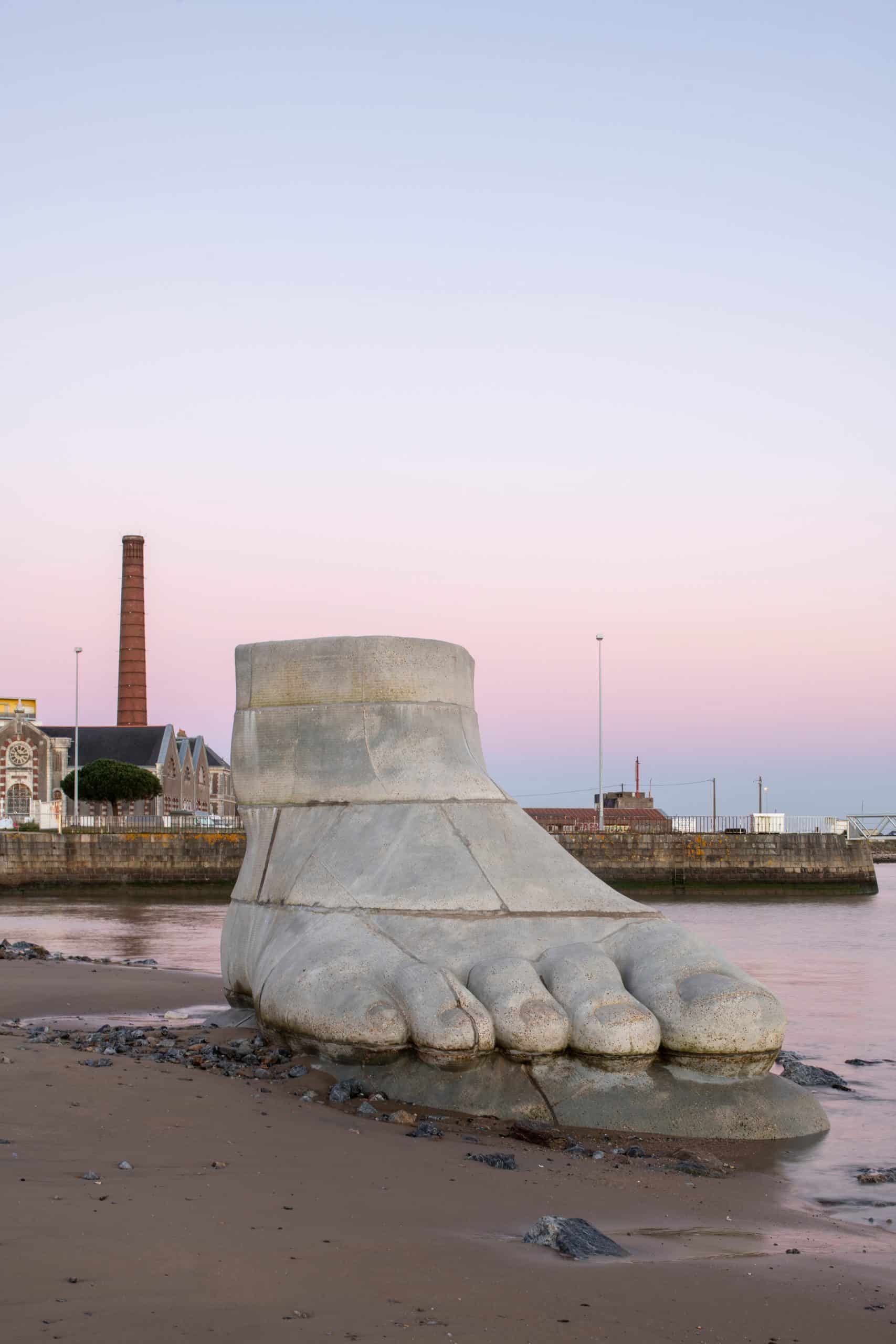 ©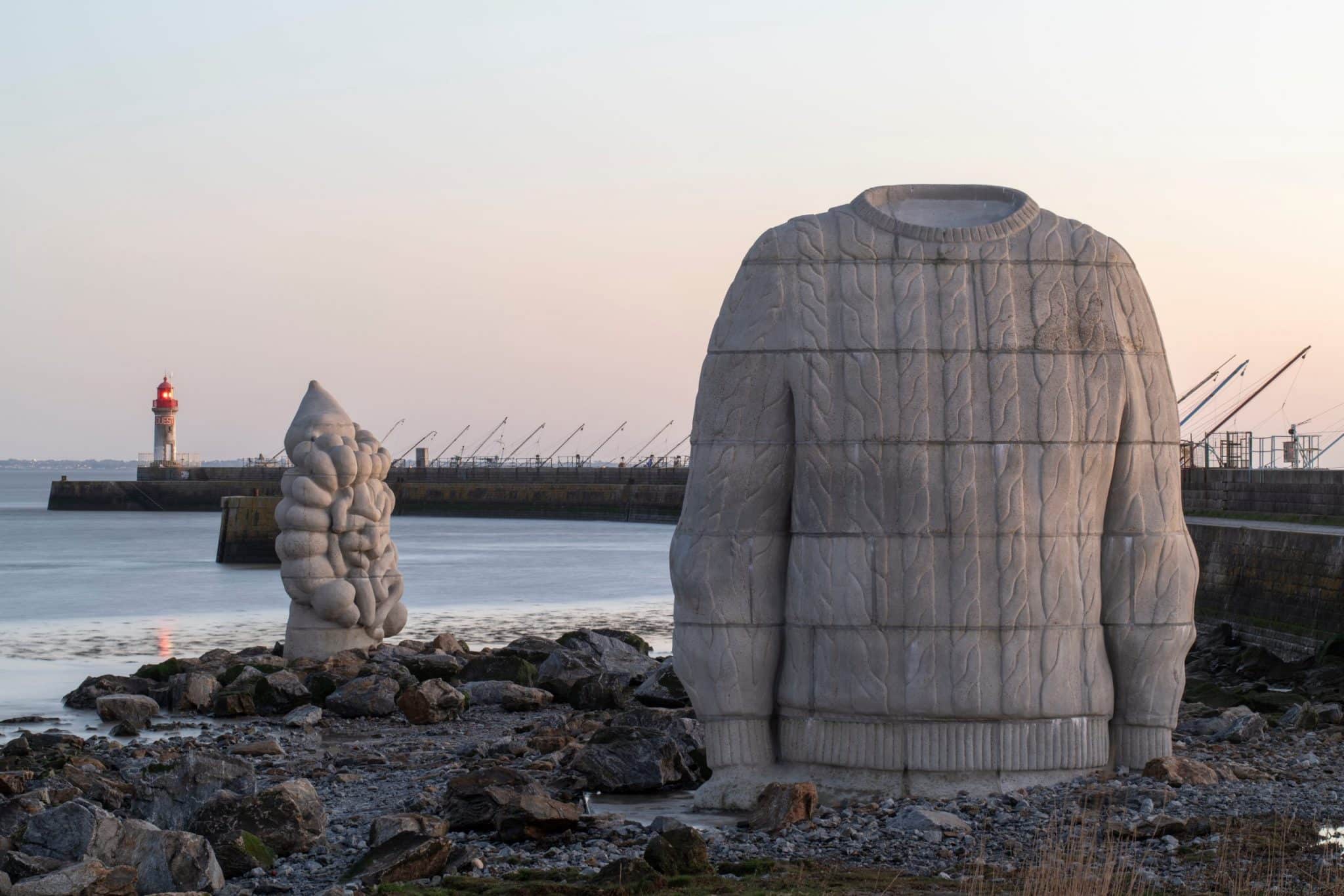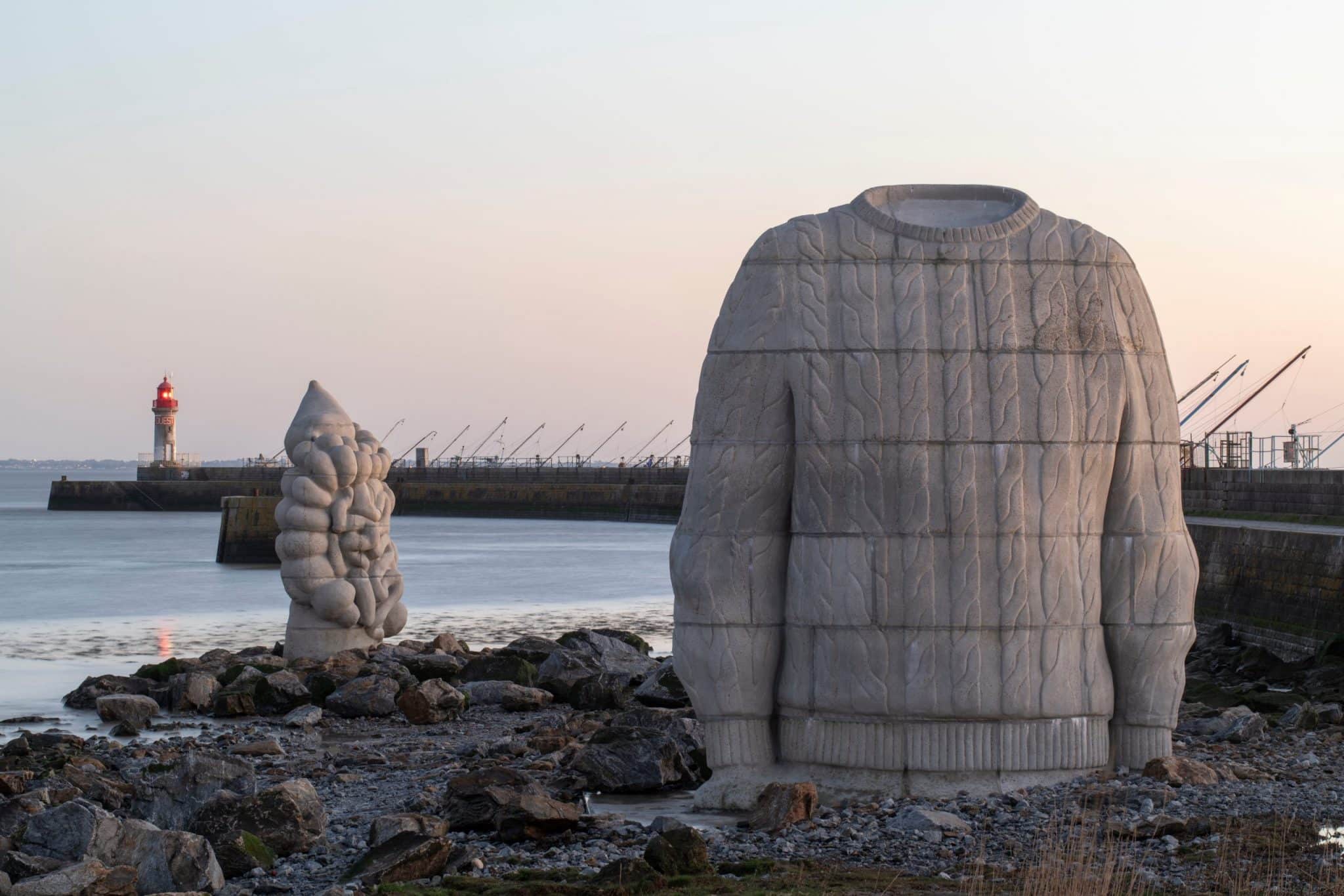 ©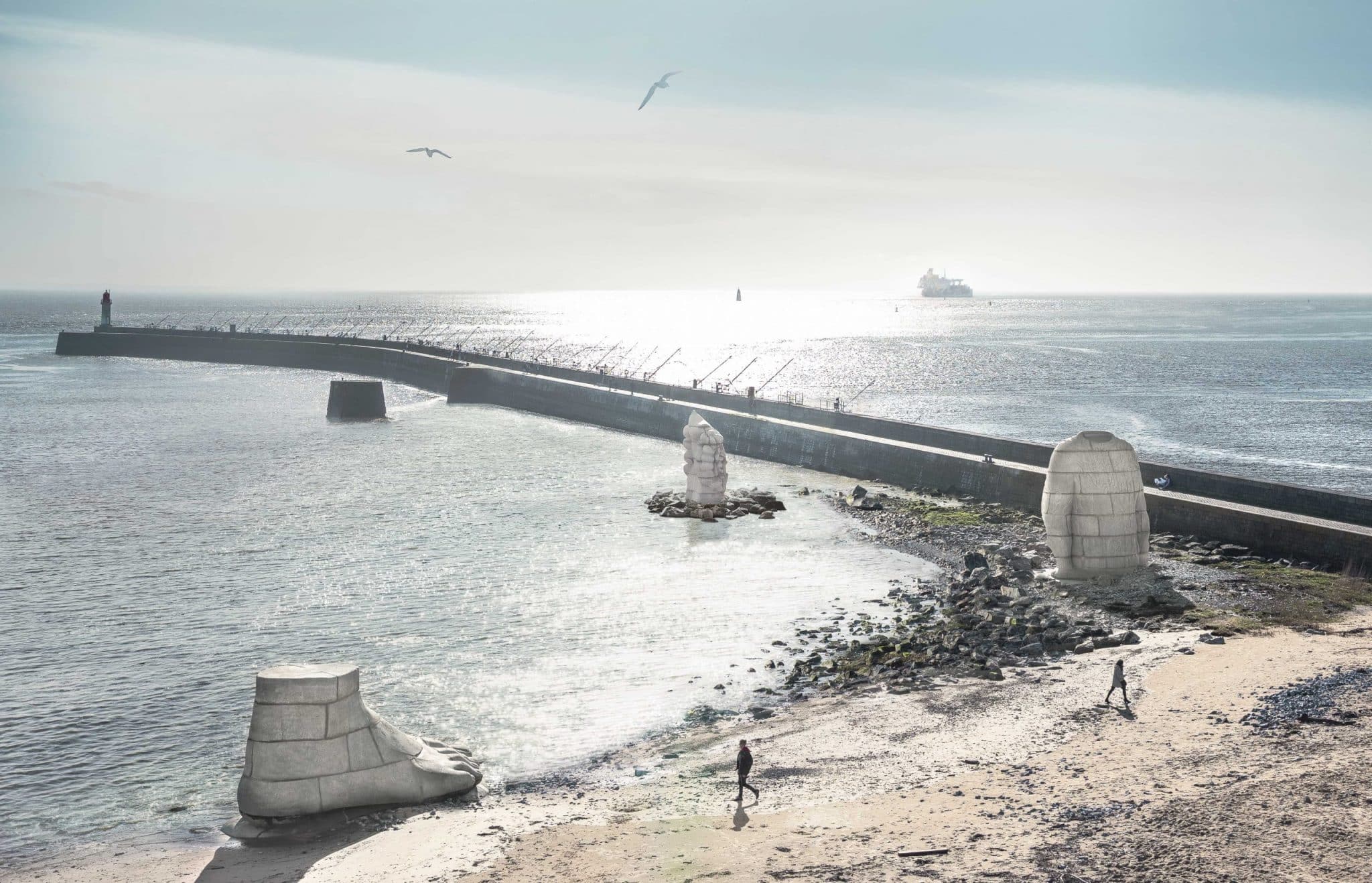 A WORK OF ART CREATED WITH THE SUPPORT OF: THE CITY OF SAINT-NAZAIRE, SAINT-NAZAIRE AGGLOMERATION, THE STATE (DRAC PAYS DE LA LOIRE) WITHIN THE FRAMEWORK OF THE PUBLIC COMMISSION OF THE MINISTRY OF CULTURE, THE DEPARTMENT OF LOIRE-ATLANTIQUE, LE VOYAGE À NANTES. THIS OPERATION IS CO-FINANCED BY THE EUROPEAN UNION. EUROPE IS COMMITTED TO THE LOIRE BASIN WITH THE EUROPEAN REGIONAL DEVELOPMENT FUND.
Contact
T. +33 (0)2 40 75 75 07
Website

Accessibility
Explanatory video in French sign language and French subtitles available online here.