©
Estuaire itinerary, Permanent art work
Nantes
Atelier Van Lieshout
L'Absence is a sculpture that fits into the architectural constraints of the site. The result is a moving and living mass, with multiple protuberances, as the incarnations of an instinctive gesture, without any delimitation or any function. A living space where the artist wishes discussions will happen. L'Absence is in turn a bar, a sculpture, a comment on today's architecture that will, without a doubt, fuel students' imagination.
Founded in 1995 by Joep Van Lisehout, AVL is a multidisciplinary company known for its contemporary art, design and architectural projects. Functional, simple, often imposing, their works often take the shape of furnitures, prefabricated houses, sculptures or renovation of architectural monuments. Based in the port of Rotterdam, a team of 20 people is in charge of the production of the pieces (from conceptualization to the construction). Giving priority to an independent and autonomous lifestyle for each and everyone, they often look into the conflict between individuality and collective, sexuality, power and utopia.
©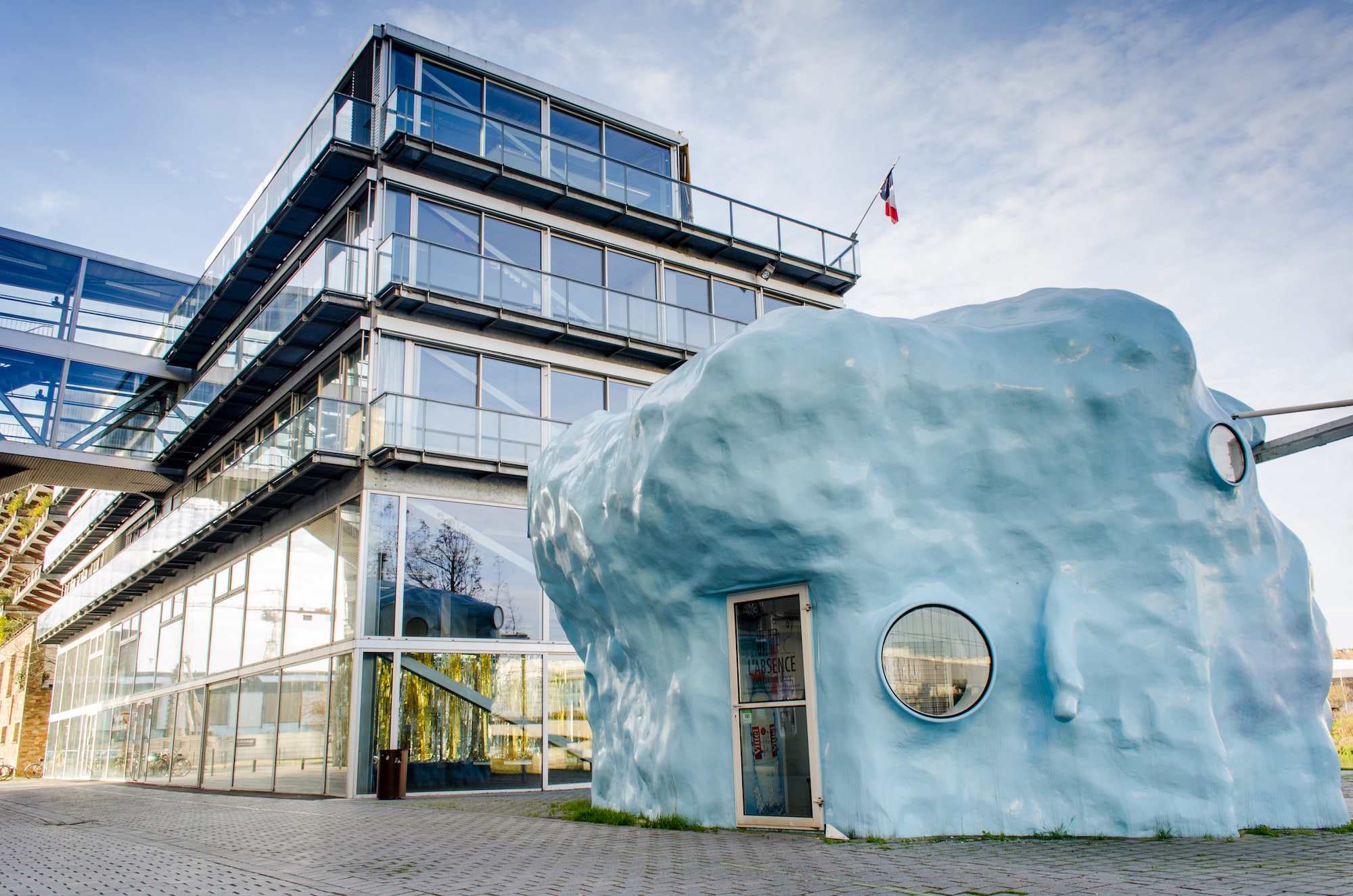 ©
ŒUVRE RÉALISÉE POUR ESTUAIRE 2009 DANS LE CADRE DE LA COMMANDE PUBLIQUE DU MINISTÈRE DE LA CULTURE ET DE LA COMMUNICATION – DRAC DES PAYS DE LA LOIRE (1% ARTISTIQUE DE L'ENSA NANTES).