2020 edition, Permanent art work
Île de Nantes, Quartier de la Création
Natalie Talec
Passionate about the North and South Poles and mesmerized by past and present tales of explorers, Nathalie Talec has been creating a poetic and glacial sci-fi universe all her own since the 1980s.
In a quest for purity, and fascinated by the effect of cold temperatures on objects, she explores questions of perception, studies the action of chemical and atmospheric phenomena on the elements, and allows drawings, photographs, sculptures, and installations to come together and create new narratives. Her works maintain a privileged relationship with real or fictional characters, inhabitable or nomadic structures, and a constant rapport with exploration and travel.
In the former Alstom warehouse — emblematic site of Nantes' working class history — the Pôle universitaire interdisciplinaire, which is devoted to developing digital culture, opened in 2019. In a Silent Way offers a poetic and metaphorical vision of this institution. Two young, feminine figures emerge from out of the forecourt, evoking a narrative and romantic form of scientific knowledge and digital experimentation. They are like allegories of knowledge, human aspiration, and the thirst for pioneering adventures.
©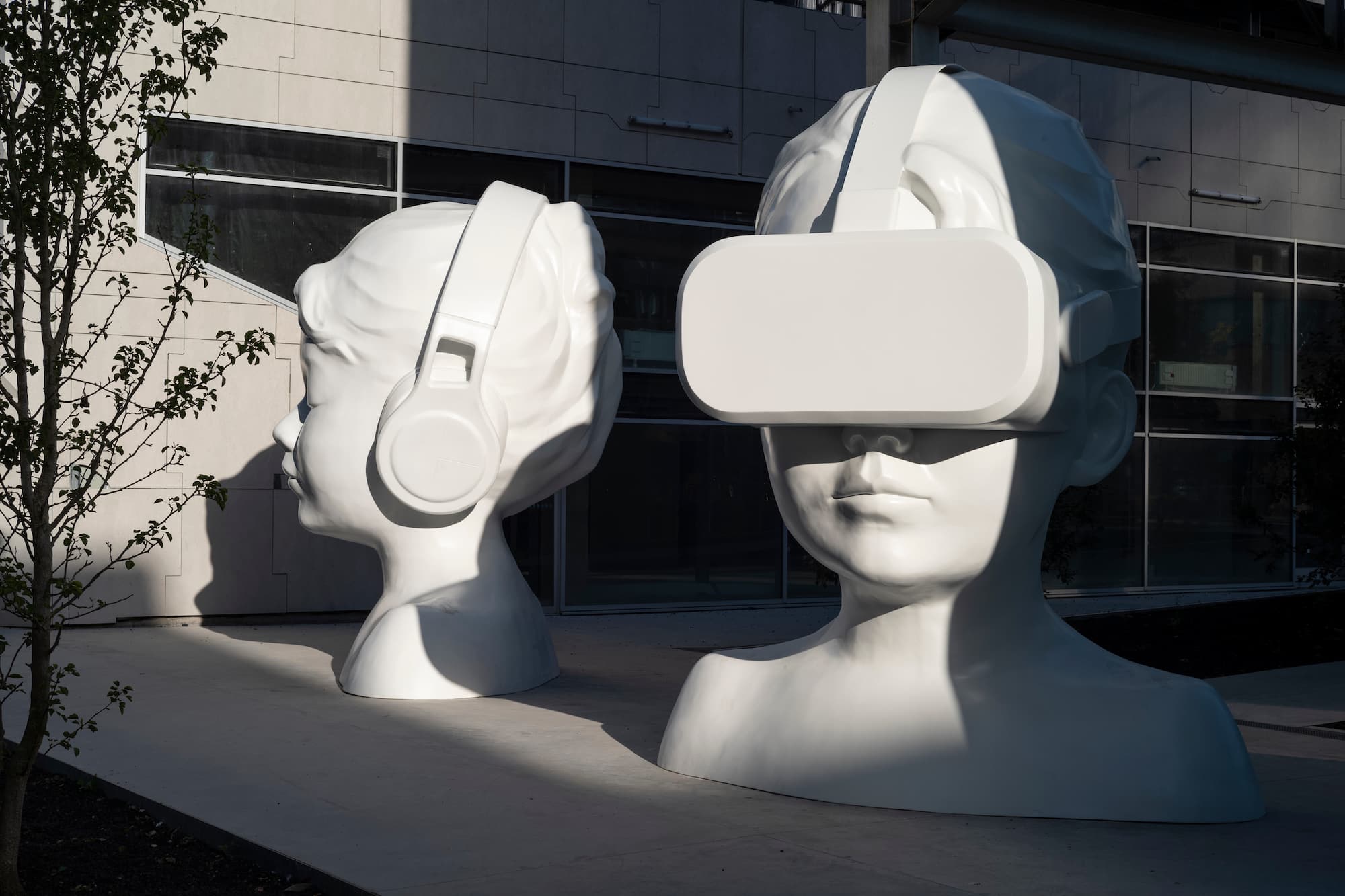 ©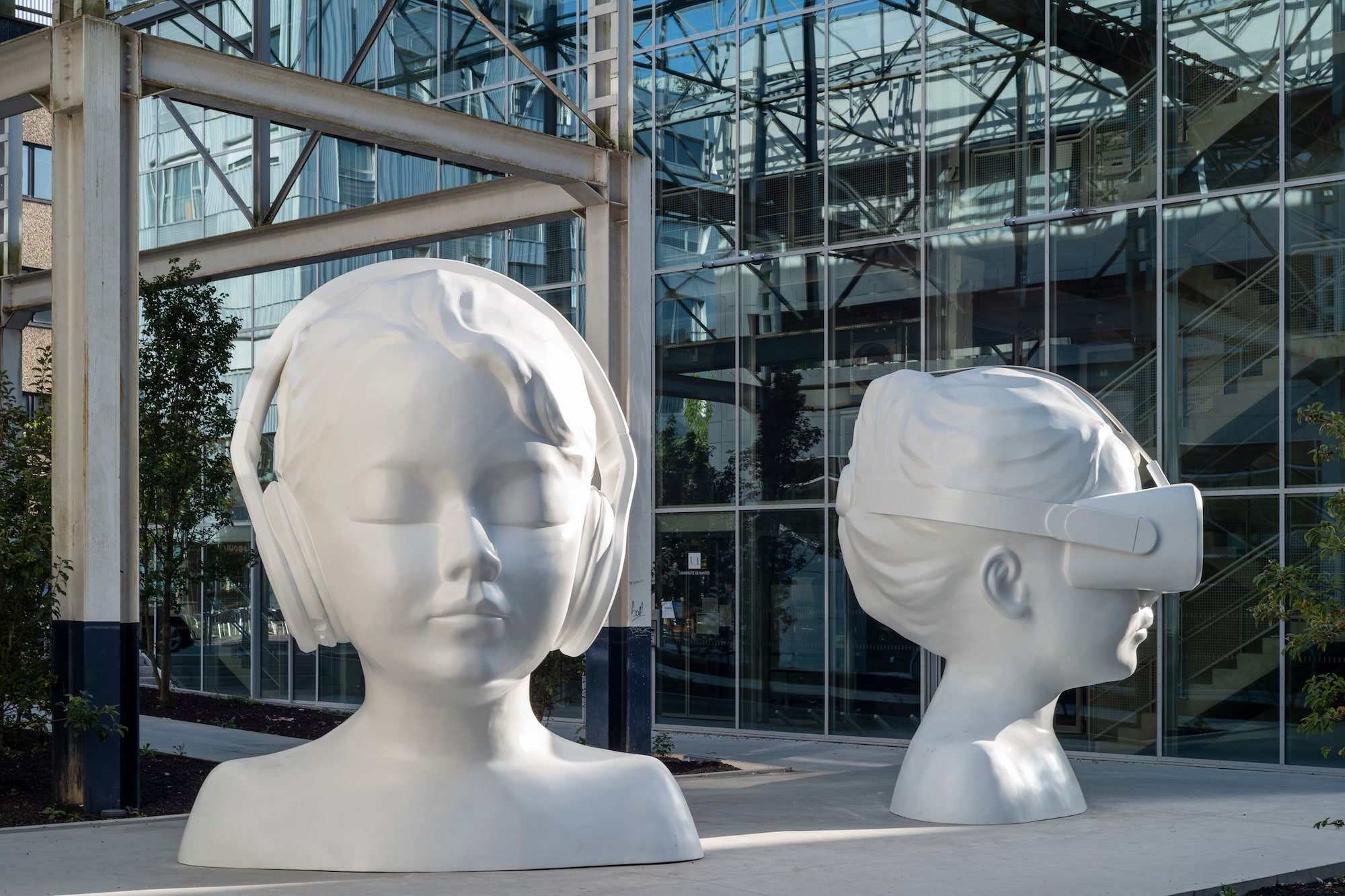 ©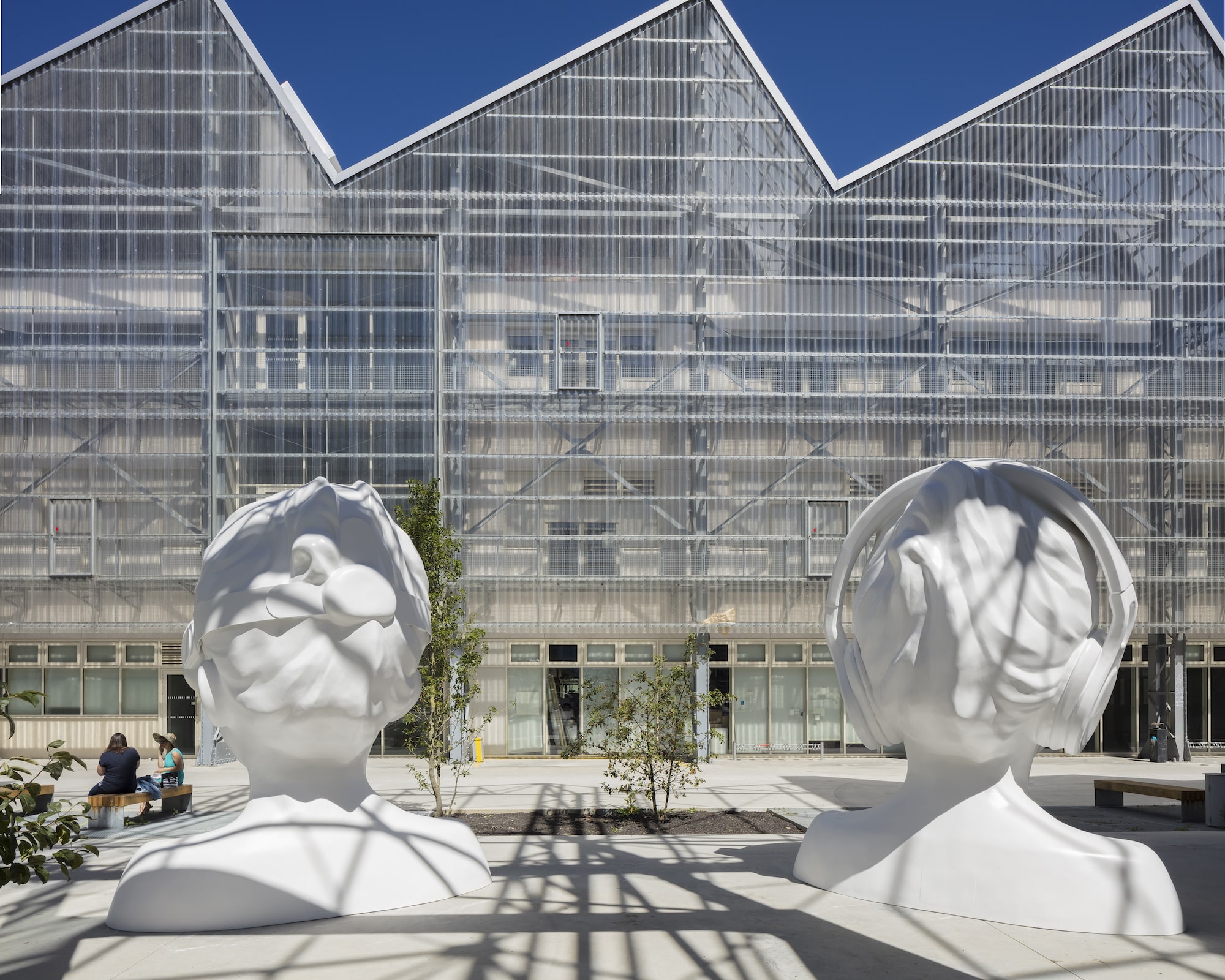 1 % ARTISTIQUE DES HALLES, UNIVERSITÉ DE NANTES
MAÎTRISE D'OUVRAGE UNIVERSITÉ DE NANTES
UNE ŒUVRE RÉALISÉE EN COPRODUCTION AVEC LE VOYAGE À NANTES, LA SAMOA ET LE GROUPE QUARTUS. PÔLE UNIVERSITAIRE INTERDISCIPLINAIRE DÉDIÉ AUX CULTURES NUMÉRIQUES. HALLE 6 OUEST LIN, ARCHITECTE MANDATAIRE ARCHITECTURE URBANISME / F.AU, ARCHITECTE ASSOCIÉ ARCHITECTURE URBANISME HALLE 6 EST AVIGNON-CLOUET, ARCHITECTE MANDATAIRE ARCHITECTURE URBANISME
Access
Halles, Université de Nantes 44200 Nantes
How to get there?
Parking(s) nearby: Parking Les Machines, Parking Les Nefs, Parking Gloriette 2, Parking CHU 1
Public transport: Gare de l'Etat, Prairie au Duc, Prairie au Duc 1, République, Médiathèque
Self-service bicycles: Prairie Au Duc (n°45), Palais De Justice (n°44), Machine De L'île (n°43), École D'architecture (n°77), République (n°46)
Accessibility