©
ARCHIVE
2019 edition
Place Graslin
Malachi Farrell, Constantin Lieu, Ludovic Nobileau
Human Clock is a hybrid art work resulting from the encounter between the X/tnt company (specialists in outdoor public performances, co-directed by stage director Ludovic Nobileau), the artistic world of sculptor Malachi Farrell, and the uncommon presence of performer and clock maker Constantin Leu.
Using a work by Malachi Farrell as their starting point entitled Give them an inch and they take a mile, which develops the aesthetic of a mechanized and accessorized cuckoo clock, the artists designed a clock that would run 24h/day, 7 days/week in the heart of the city.
With this half-man-half-machine, they offer visitors a chance to reconnect with horological traditions, where clocks are seen as works of art combining technical and artistic prowess in public spaces. For centuries, clocks were at the heart of any given community: they would stamp out the hours of the day, measure a lifetime from baptism to grave, and alarm inhabitants of approaching dangers. A great number of European cities (Prague, London, Strasbourg and Venice, being the most famous) are home to clocks with scientific, technological and artistic ingenuity, acting as symbols of power and supremacy.
Clocks are often placed in the very centre of a town, where they overlook public squares and turn them into places where citizens might meet and marvel at their beauty.
While no clock adorns a public square in Nantes, the Human Clock project measures the hours of the night and day, alternating between human time and machine time, proposing new rhythms and new urban rituals to synchronize and re-socialize us.
At the heart of Place Graslin, the public is invited to different events at fixed times where they will watch a series of "combats" between the clockmaker and his machine. Smoke, ashes, vegetation, violent winds and other elements burst out of the clock, giving the clockmaker no rest as he looks to tame the hellish tempo of all-consuming time unchained…
©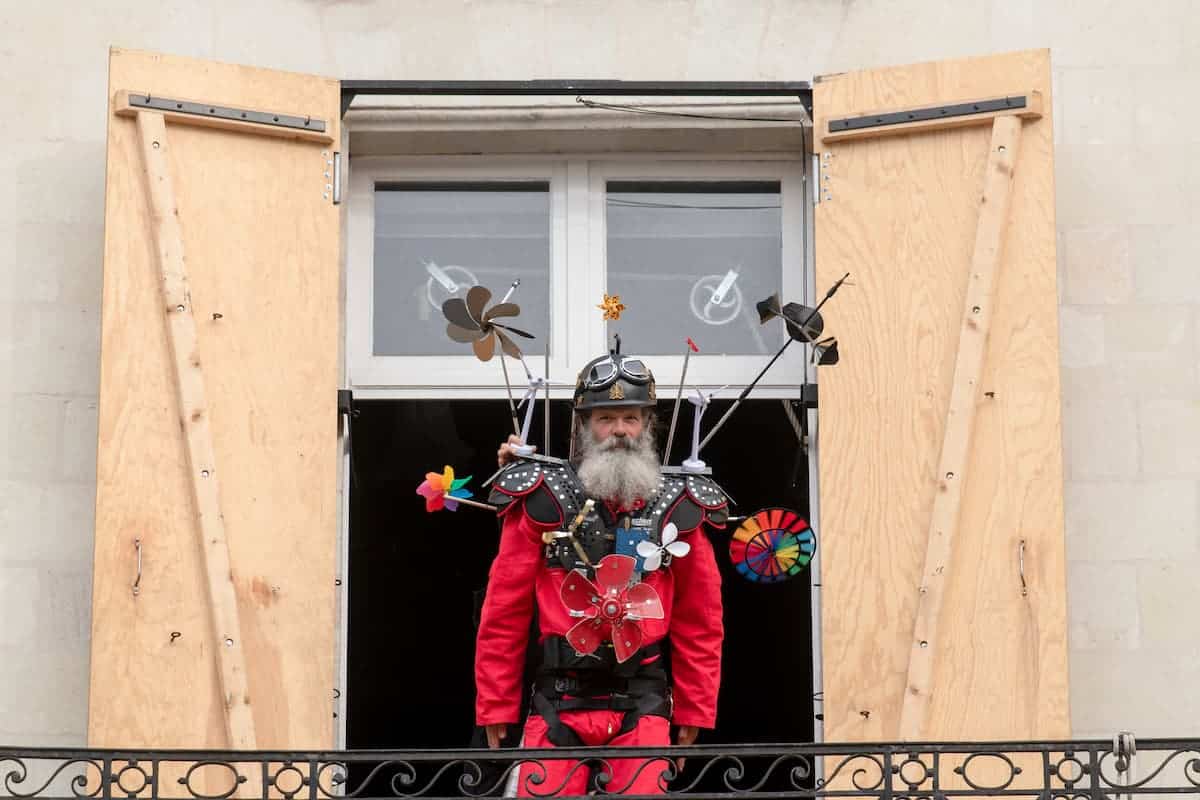 ©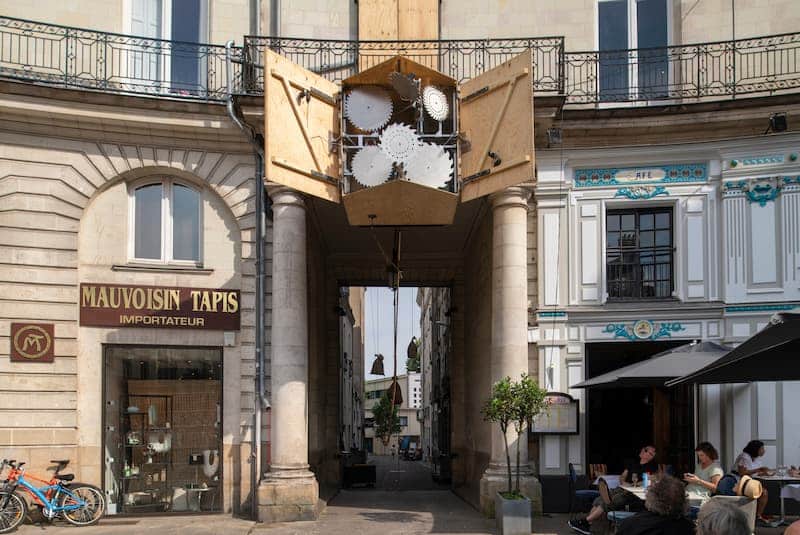 ©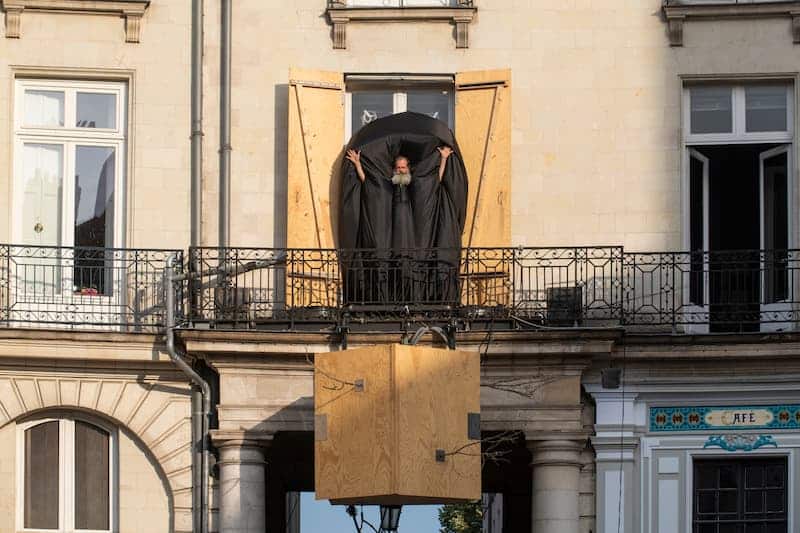 MALACHI FARRELL WAS BORN IN 1970. LIVES AND WORKS IN MALAKOFF.
CONSTANTIN LEU WAS BORN IN 1963. LIVES AND WORKS IN PARIS.
LUDOVIC NOBILEAU WAS BORN IN 1968. LIVES AND WORKS IN MONTREUIL.