2014 edition, Permanent art work
Square Élisa Mercœur
Kinya Maruyama
Next to the Miroir d'eau fountain is a garden in the heart of downtown — one that is bright and welcoming, filled with wonderful trees, open, grassy spaces and both plant and flower beds.
In the middle of this park, you'll find a tiny enclosed space that is also home to a unique playground. Japanese architect and artist Kinya Maruyama has given birth to a sea monster, freed from the deepest ocean sands.
This long, colourful animal snakes its way through the trees, offering its dorsal fin to the vegetation, its flank to explorers, and its wide- open mouth to the most fearless adventurers. Between the head of rhinoceros you'll find there, and the piercing eyes of a dragon, children will discover places to jump, play and go onto invent their own imaginary world.
©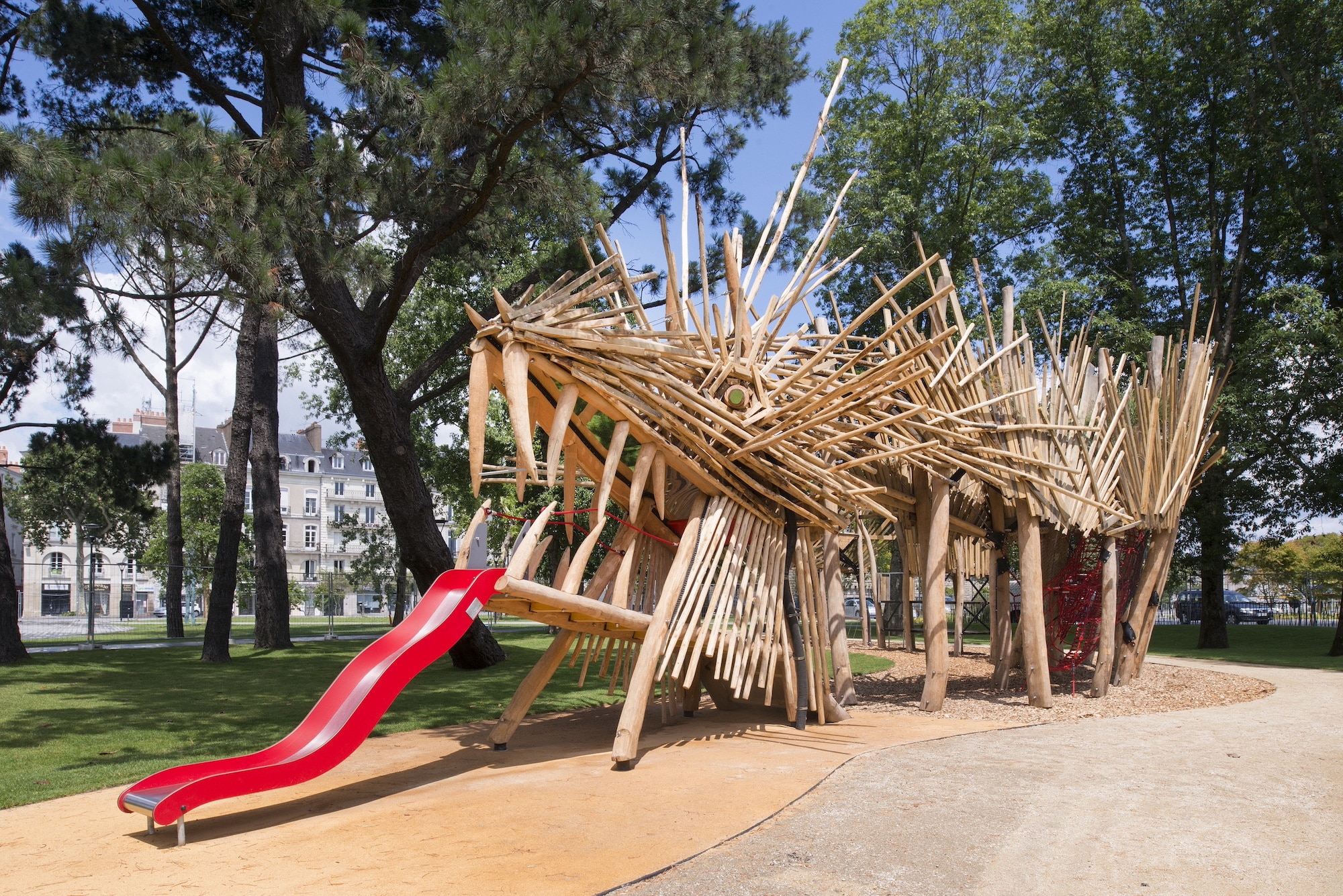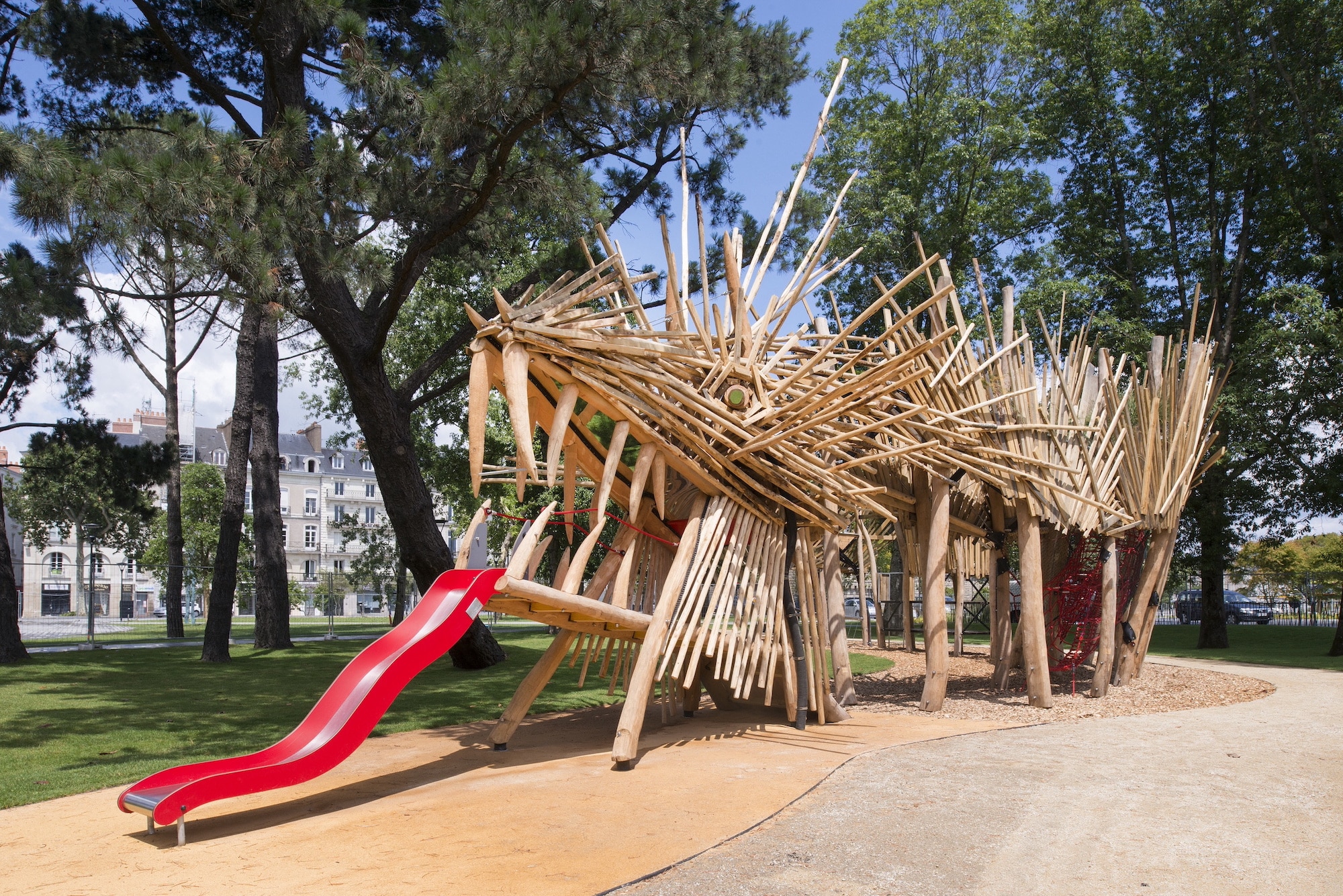 Mur de Royal de Luxe
On May 24th 2011, a wall fell from the sky and crashed into the town of Nantes… As imagined by street theatre company Royal de Luxe, the wall represents local historical figures, places and events.
Access
Cours John Kennedy 44000 Nantes
How to get there?
Tramway, line 1. Bouffay stop.
Accessibility