©
Gathering places, Restaurant
Food Hall Nantes
As part of the renovations of the former Alstom warehouses, Magmaa has been created: a welcoming space where you can savour locally prepared world cuisine.
This food hall is a vibrant place where you can nourish the body and mind with seasonal and locally sourced dishes prepared by 10 restaurateurs committed to cultivating the art of good eating.
Architect and scenographers: DLW Architectes, VOUS, Super Terrain
Maël Pinard's installation L'Aurore and VOUS oscillate between the posts of the century-old hall's metal framework.
©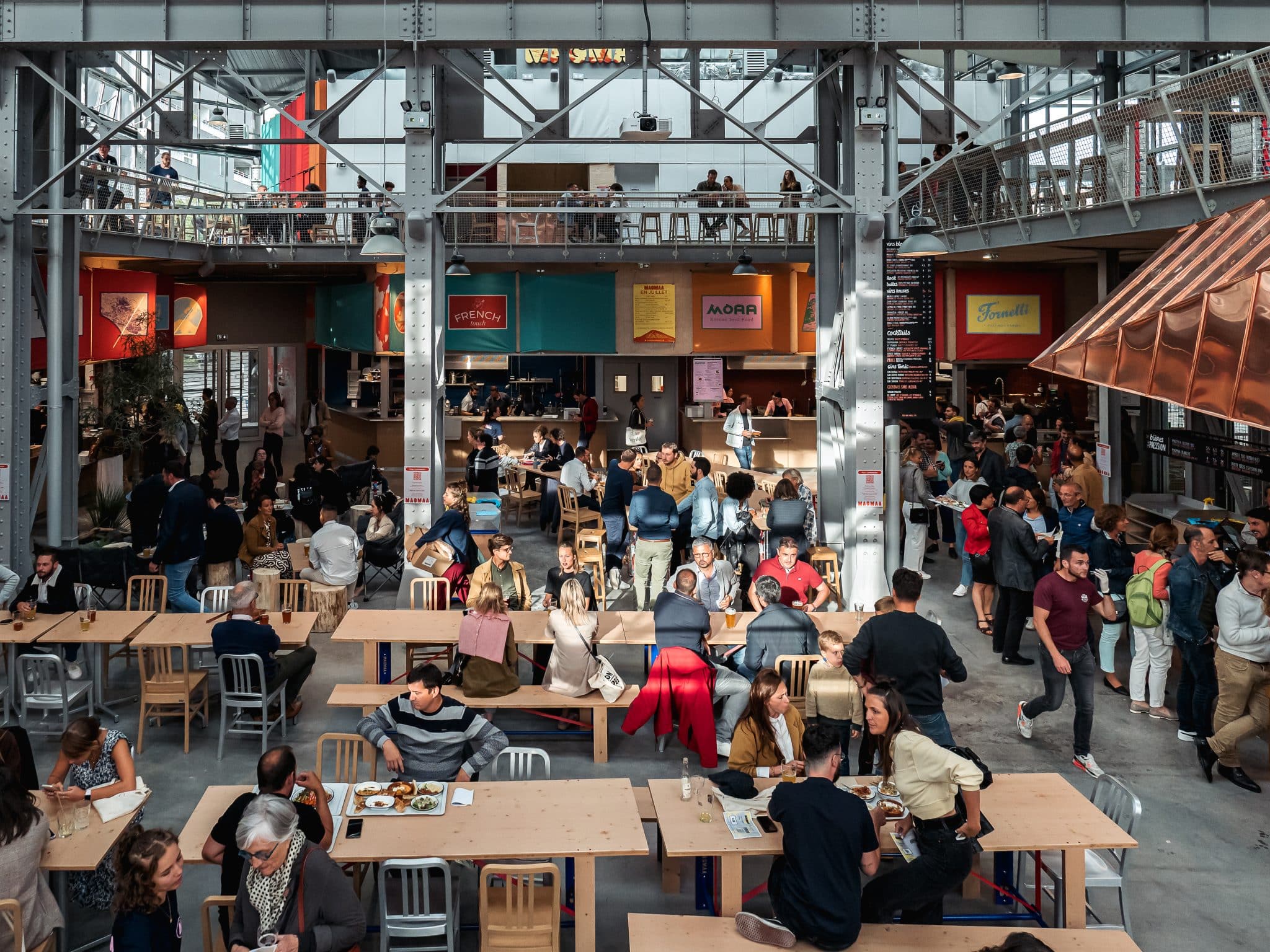 Access
15 Rue La Noue Bras de Fer, 44200 Nantes
How to get there?
Parking(s) nearby: Parking Les Machines, Parking CHU 1, Parking Gloriette 2, Parking Les Nefs, Parking Gloriette 1, Parking Médiathèque
Public transport: Gare de l'Etat, République, Médiathèque
Self-service bicycles: École D'architecture (n°77), Palais De Justice (n°44), Prairie Au Duc (n°45), République (n°46), Machine De L'île (n°43), Quai Moncousu (n°39), Médiathèque (n°34)