Closed for winter - see you next spring
2017 edition, Permanent art work
La Sablière, bord de Loire
SUMMER PROGRAM: RELAX, HAVE A DRINK AND ADMIRE THE LANDSCAPE
At the crossroads of Route des Sables and the Promenade de Bellevue, the designers behind Vraiment Vraiment (Talking Things) have come up with an outdoor furniture set that alternates between bleachers, tables for anyone wanting to eat standing, and group tables.
In Sainte-Luce, there is a hamlet called Bellevue that once thrived with cafés and open-air dance halls. And Talking Things has every intention of returning it to its former heyday!
La Sablière is an arrangement of lightweight, outdoor furniture that plays with the topography of the site and allows visitors to take full advantage of the riverside view. It also offers them a chance to try out new positions to relax, socialize with friends, or simply gaze out at the water and dream. This lay-out is simple and lets you to use the space however you like.
On site, a petanque court is yours to enjoy for summer evenings, complete with a kiosk offering light refreshments and snacks.
Concerts in June, July and August
©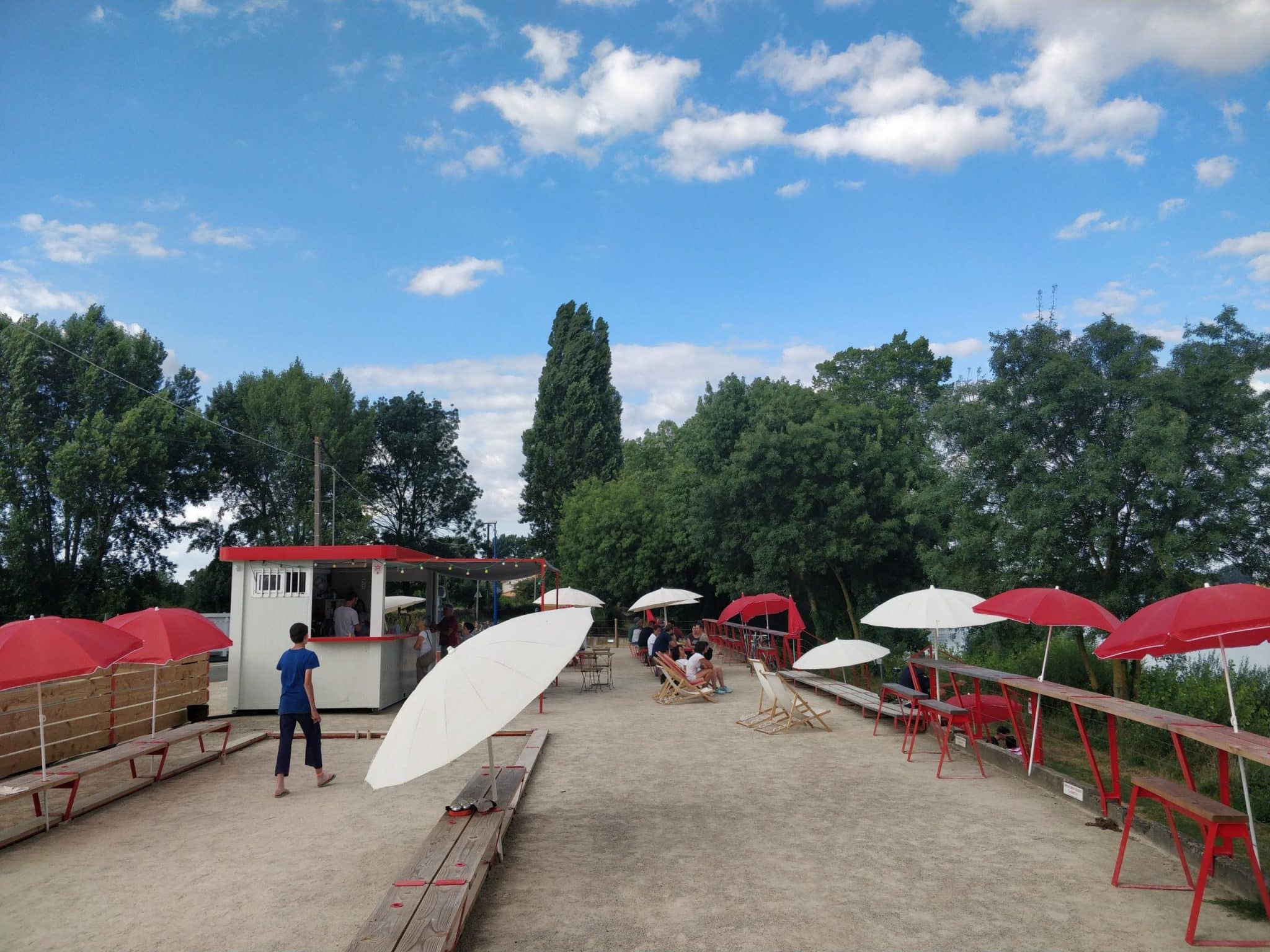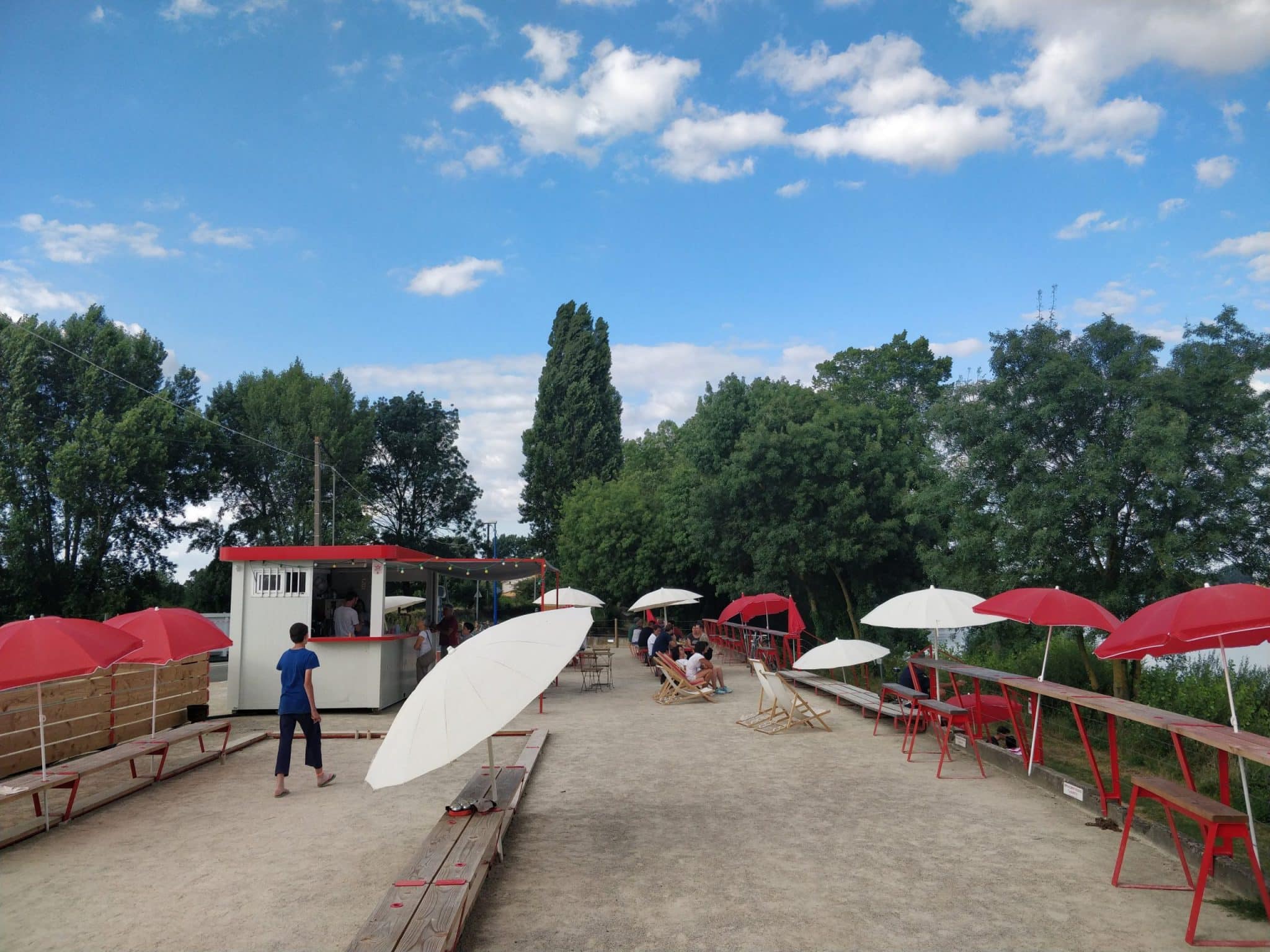 This work was produced by the municipality of Sainte-Luce, with the participation of Le Voyage a Nantes and Nantes Métropole.
Access
1 All. Robert Cheval, 44980 Sainte-Luce-sur-Loire
How to get there?
20 minutes by bike from Nantes.
Opening hours
Closed today.
Furniture accessible 7 days a week
Prices
Special offer for PASS Nantes holders
Book PASS Nantes
One free drink for Pass Nantes holders from a selection.
Accessibility
Accessible site for people with reduced mobility, wheelchairs and strollers.