©
Park and garden
In the western part of the Miséry quarry in Chantenay
Designed in an old quarry, this public garden will host the Heron Tree.
Cliffs, unique species, a particular orientation and sunshine on the banks of the Loire offer a unique site of 3.5 hectares, which already make the quarry of Misery in Chantenay, an extraordinary place. This unusual site was chosen in 2016 to create the "Jardin extraordinaire", a public garden open on the Loire.
Since September the 28th, 2019 the western part of the garden already offers several walking paths, a 25-meter high waterfall and 2 footbridges crossing the pound. Overhanging the garden, a 7-belvedere route offers several exceptional points of view on the extraordinary garden and on the Loire River.
The complete opening of the Extraordinary Garden is planned for 2022/2023.
©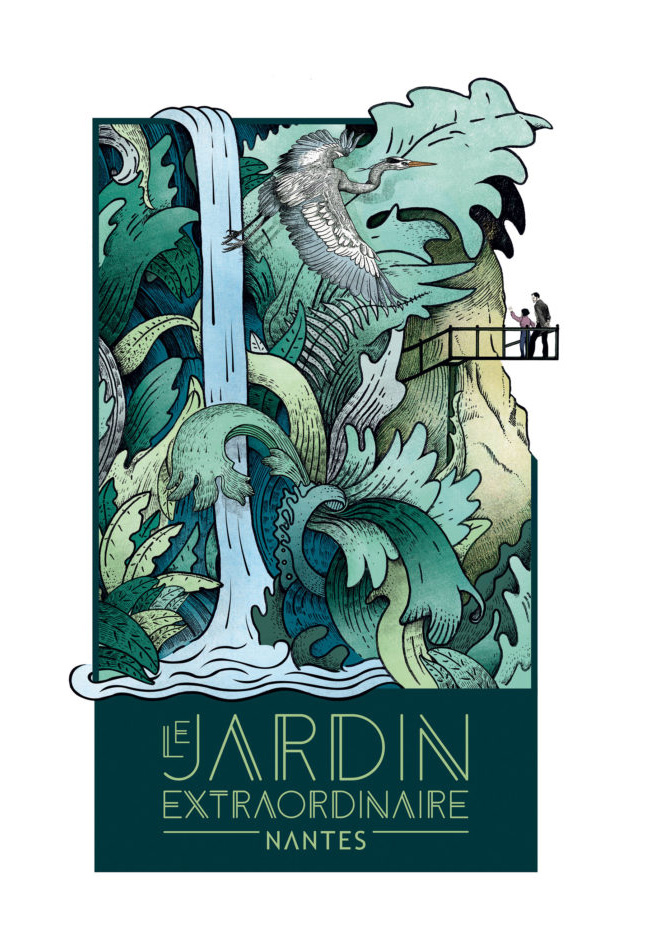 Access
rue Joseph Cholet 44100 Nantes
How to get there?
By public transports :
• Bus: line n°81, stop « Gassendi »
• Tramway: line 1, stop « Gare Maritime »
• Bicloo Plus: station « Garennes » (N°206 – 2 rue des Garennes)
Access forbidden to dogs.
Opening hours
Until 22 October: 9am to 7.30pm
From 23 October to 17 November: from 9am to 6.15pm
From 18 November to 14 January: from 9am to 5.15pm
From 15 January to 19 March: from 9am to 6.15pm
Accessibility
100% accessible location