©
Place
Rue des États
Bazar officiel du Voyage à Nantes
Memories of Nantes
Many designer gifts for lovers of the city
Our shop is full of objects designed by Nantes artists and made in France: posters, magnets and postcards signed Jean Jullien, postcards, mugs and posters Antoine Corbineau, "berlingots" (local treat) and caramels, vintage mugs, notebooks, backpacks…
©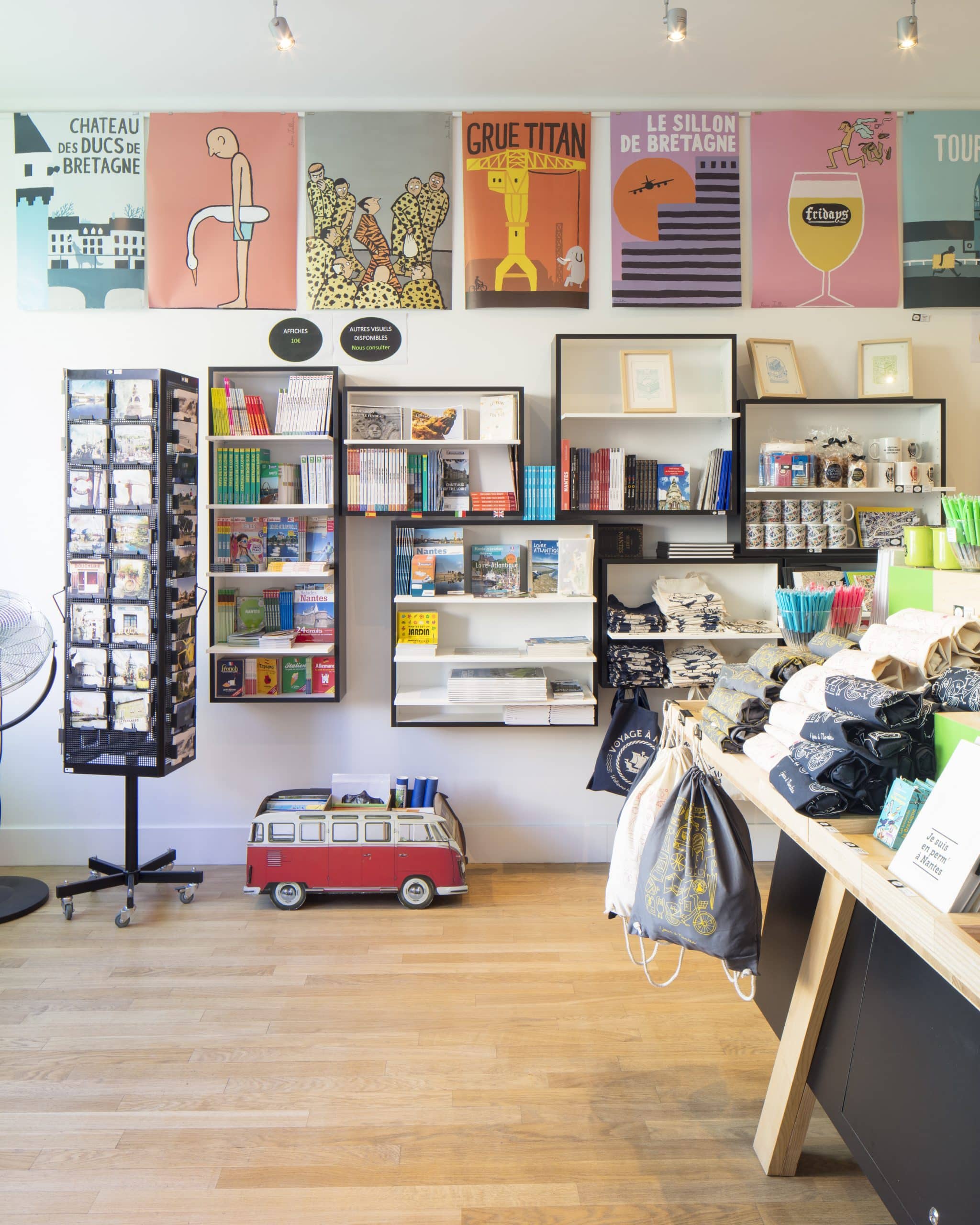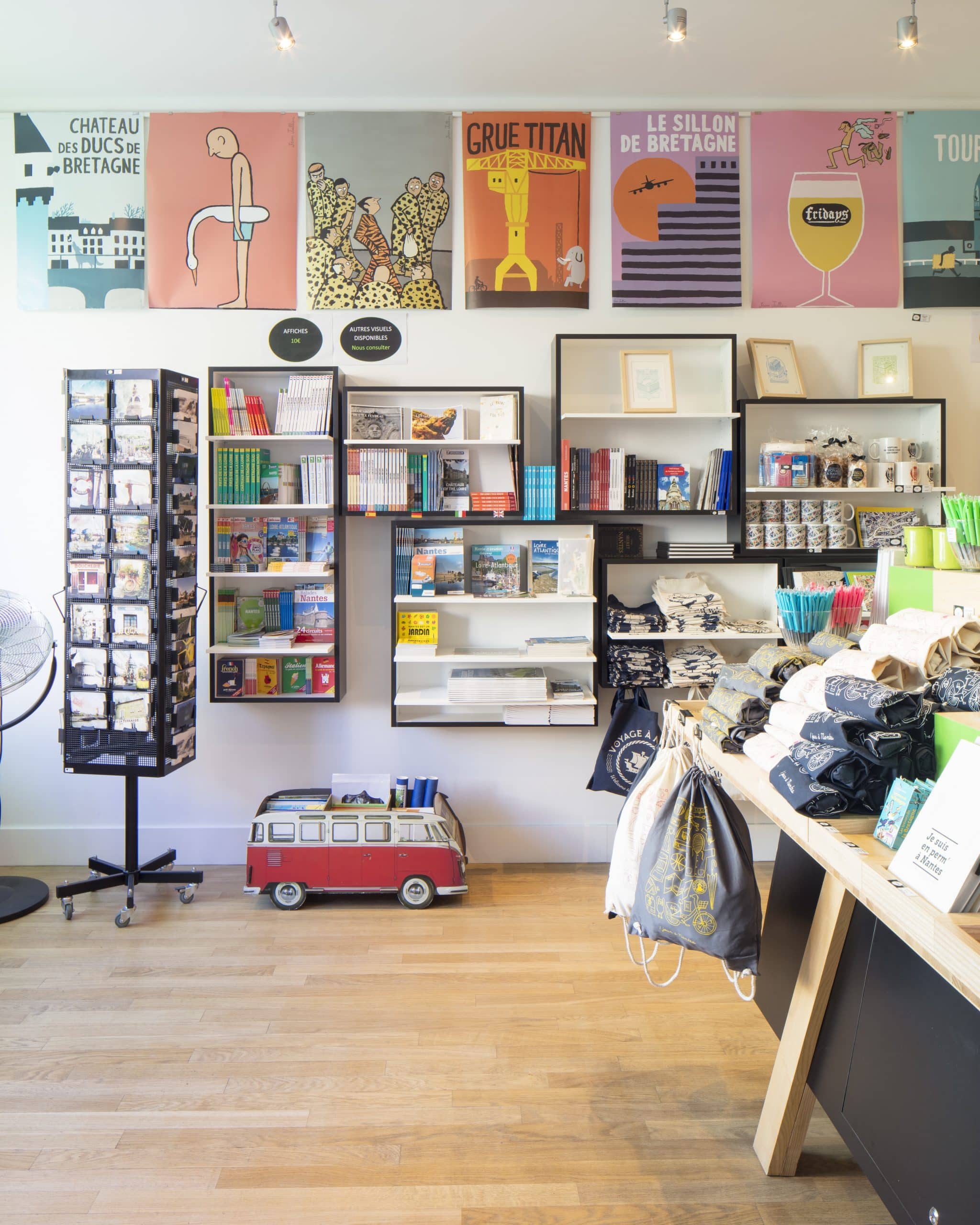 GIFT CARDS
Gift card "le Voyage", to offer the whole universe of Le Voyage à Nantes.
Uniques places to stay (Villa Cheminée, Micr'home), Pass Nantes, guided tour or private visit, goodies and books from our shop.
Gift card "Private tour", to offer a private, customisable guided tour.
An alternative to traditional guided tours. Here, the visitors and the guide are co-creators of the route. Another privilege : the access to sites usually closed to the public. The visit can be booked easily and quickly up to 48 hours before the day of the visit.
Opening hours
Monday to Saturday from 10 a.m. to 6 p.m.
Thursday from 11 a.m. outside school holidays.
Sunday and public holidays from 10 a.m. to 5 p.m.
July and August 7/7 9am-7pm.
Click & Collect for your e-shop purchases.
Prices
Special offer for PASS Nantes holders
Book PASS Nantes
10% discount on objects and 5% discount on books (excepted e-shop)