1
Major event, Sport event
Parc des Expositions de la Beaujoire
2022 BMX racing world championships
France, terre de vélo 2022
5 days of competitions, 3000 athletes from over 45 countries!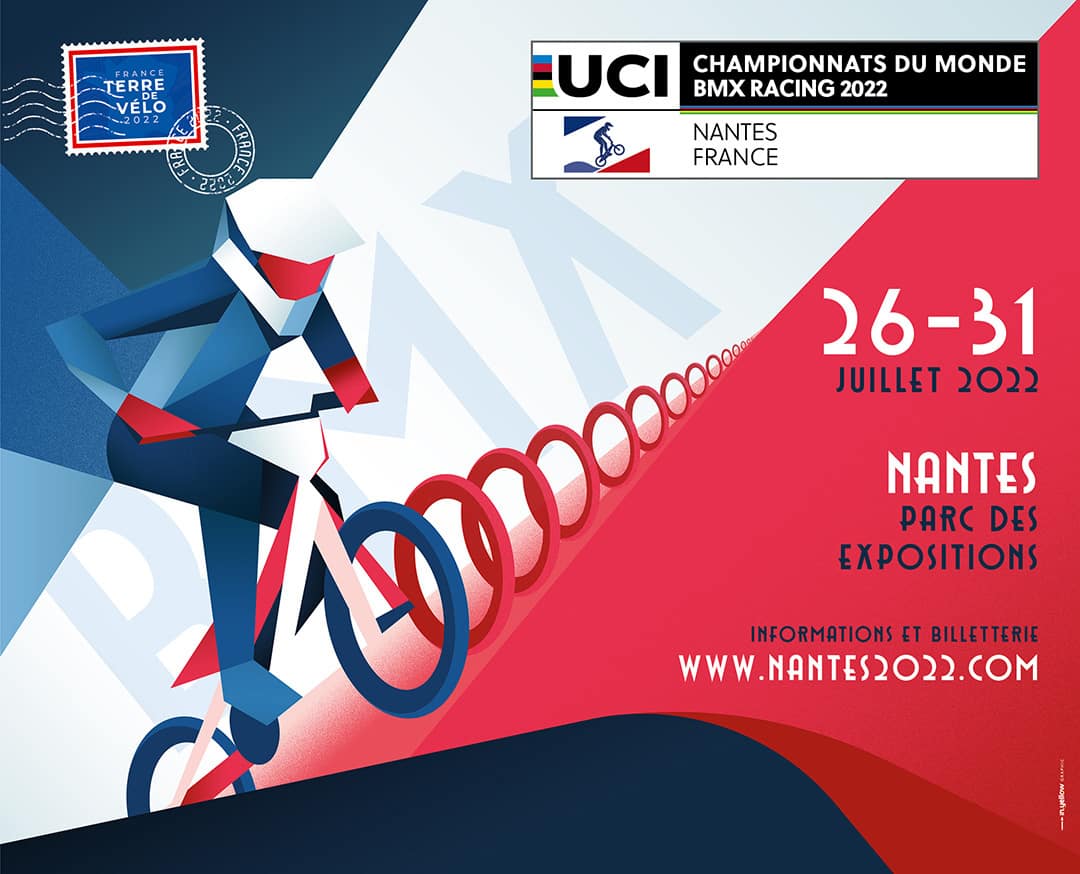 The UCI BMX world championships are back in France again, 17 years after the Paris event! Nantes, France is where the top riders of the planet will be competing for the world title, from July 26th to 31st.
See 3,000 world-class riders compete in different categories on a first-of-its-kind 450m-long track, specially built for the event, at the Nantes Parc des Expositions.
Each day, boosted by the roar of 5,000 spectators, they will endeavour, stage after stage, to reach the final, and take away the coveted rainbow jersey, the holy grail of world cycling.
Opening hours
Closed today.
Preparing for the journey