Permanent art work
Palais de Justice
Jenny Holzer
Jenny Holzer's work blends with the imposing architecture of the Palais de Justice courthouse, designed by Jean Nouvel, and inaugurated in 2000 — which is a must-see, even if merely to take in the awesome 'Salle des pas-perdus', a vast rectangle of light facing the Loire. Power, transparency, clarity and rectilinear lines: this is a seminal work of contemporary architecture.
This conceptual artist works with language and text, using them in different forms. In the concourse, American Jenny Holzer uses words that are the foundation of French law (civil code, human rights). Playing with reflections of the windows and the polished granite floor, the words seem to go on forever as they slowly scroll down. On the Loire side, the quotes are related to justice and feature the words of philosophers and women writers of past and present.
©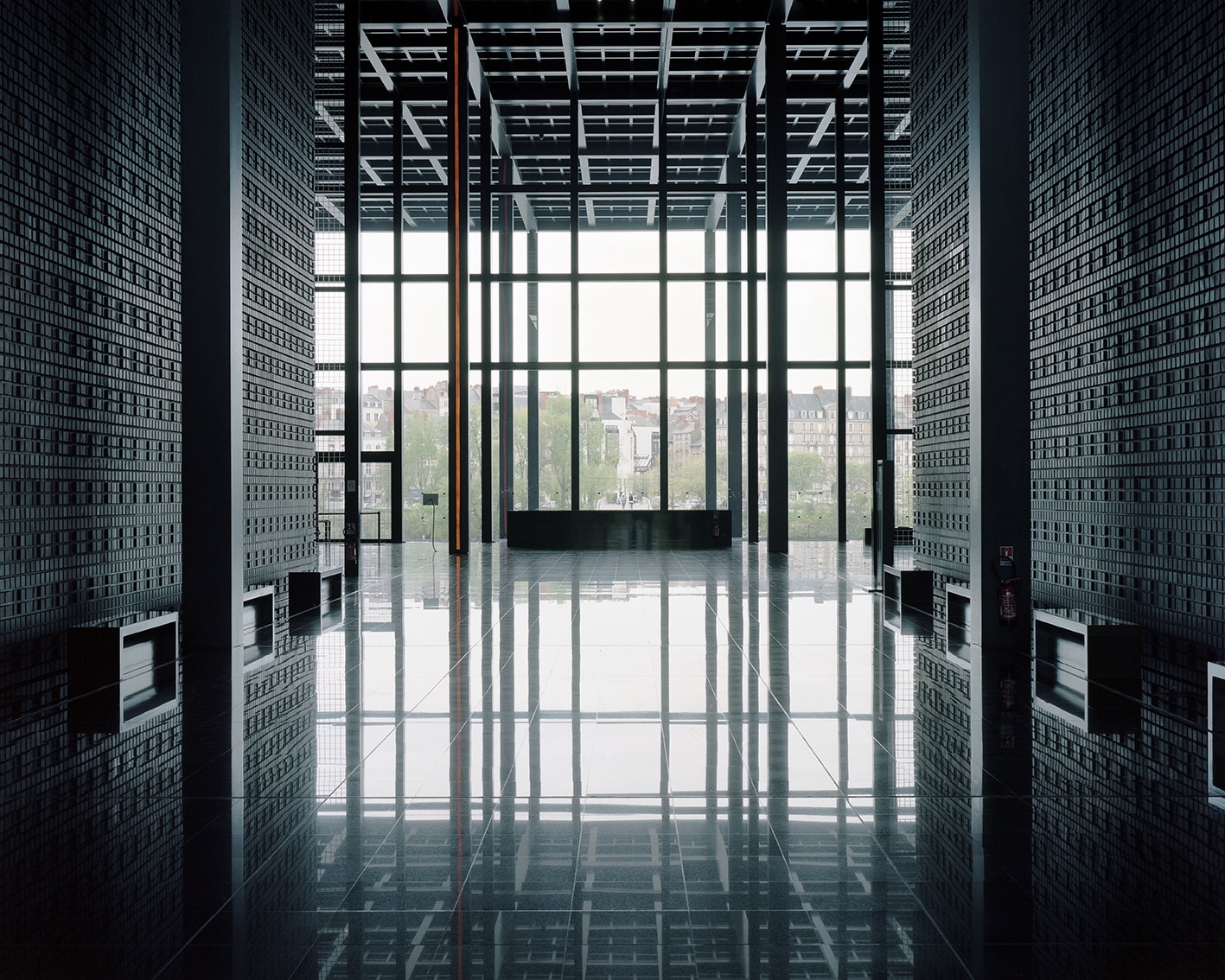 PERMANENT WORK CREATED AS PART OF THE 1% PROGRAMME OF THE FRENCH MINISTRY OF CULTURE AND COMMUNICATION.
Access
19 Quai François Mitterrand 44200 Nantes
How to get there?
Restricted access. Security checks in place.
Accessibility
Leveled off. Accompanying helper recommended.