©
2018 edition, Permanent art work
Parc des Oblates
Delphine Coindet
For the Clos des Baronnies – the new private residence in the Parc des Oblates – Delphine Coindet infiltrated the enclosure: a thin border between private and public spaces.
Her sculptural elements disturb and alter the regular rhythm of the wooden slats. By playing with the enclosure's functional and aesthetic ambiguity, Coindet sees it more like a range between the lines, depending on the different rhythms and variations, a variety of composite modules play out along the entire length of the stone wall.
©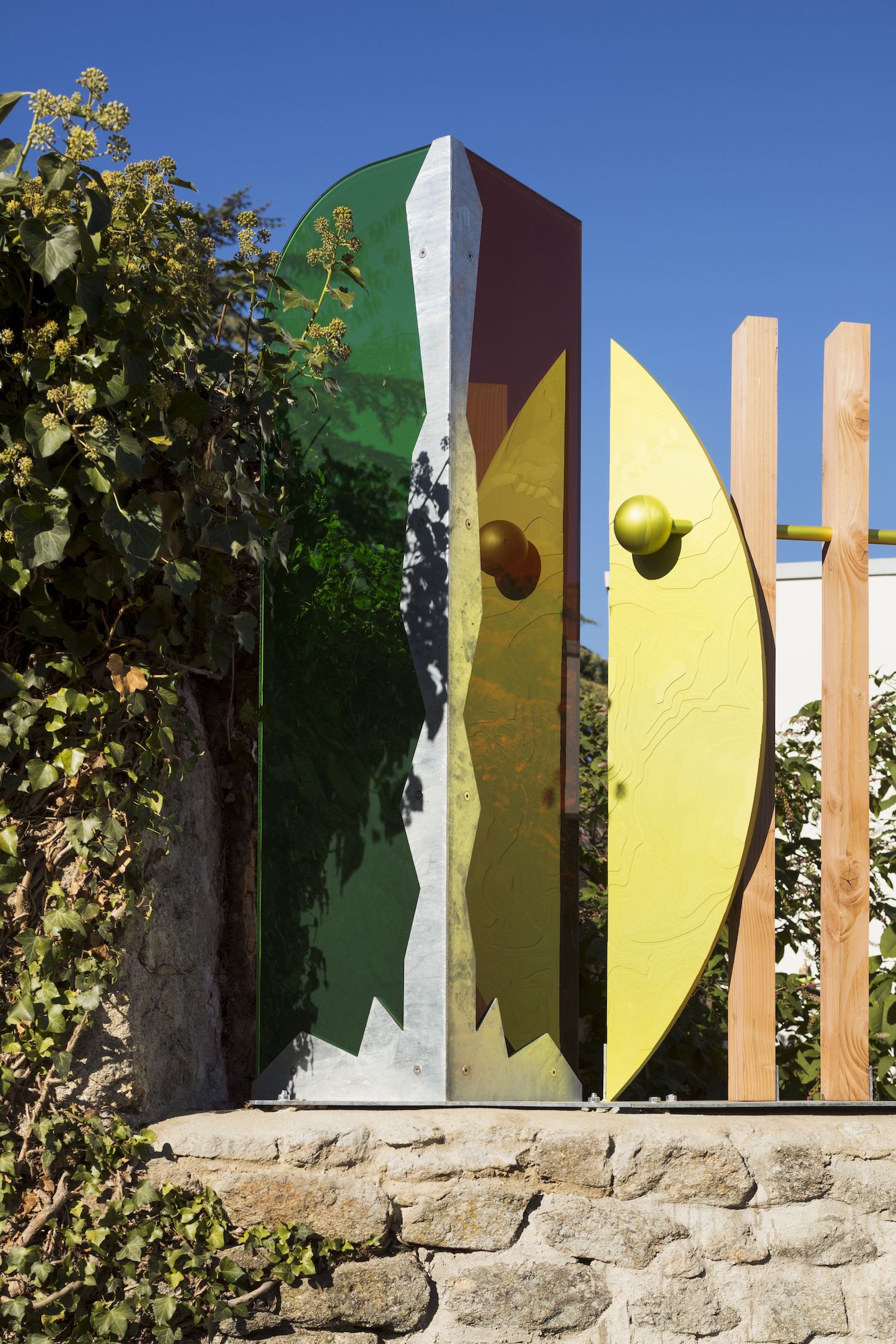 ©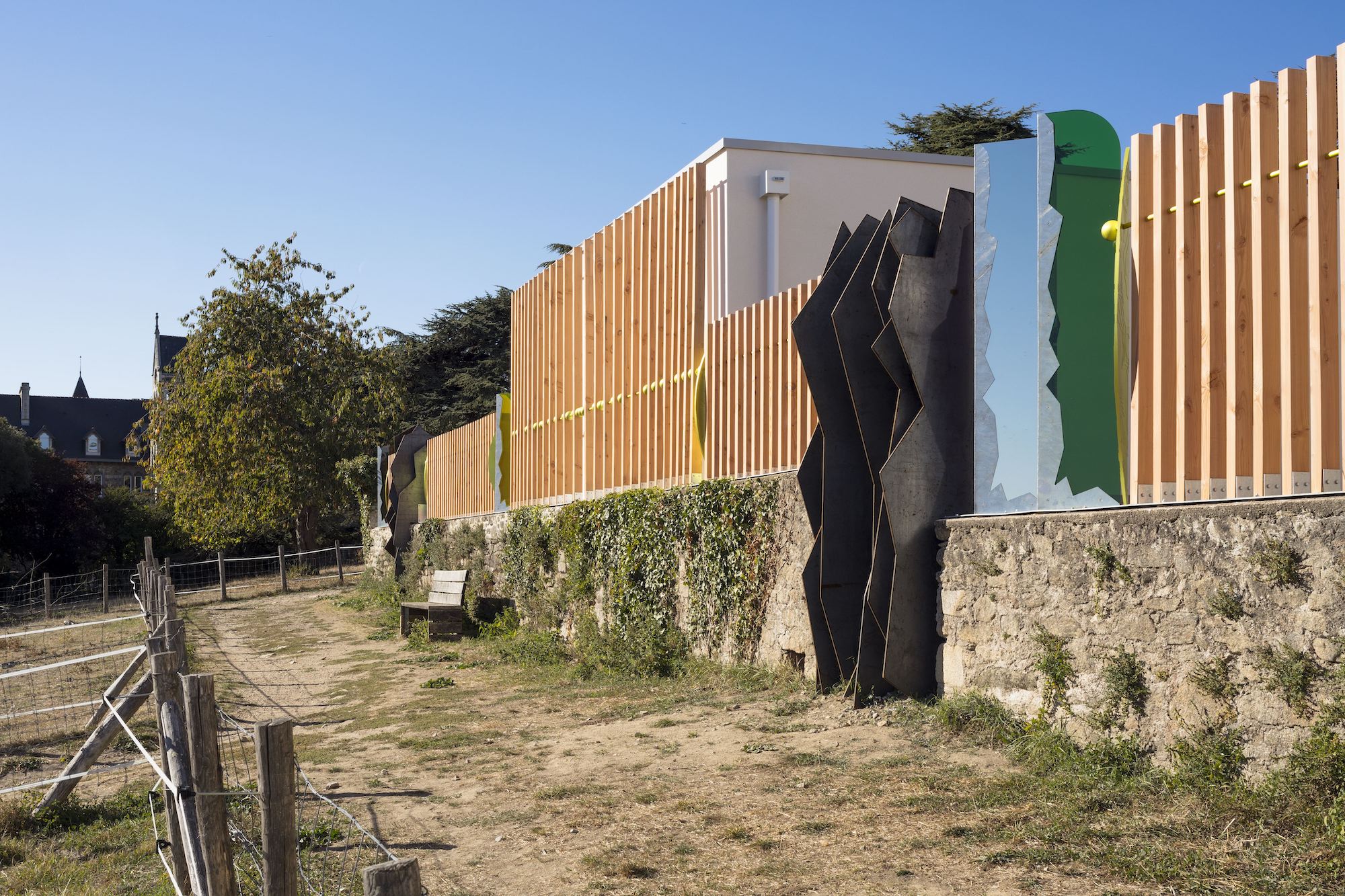 ©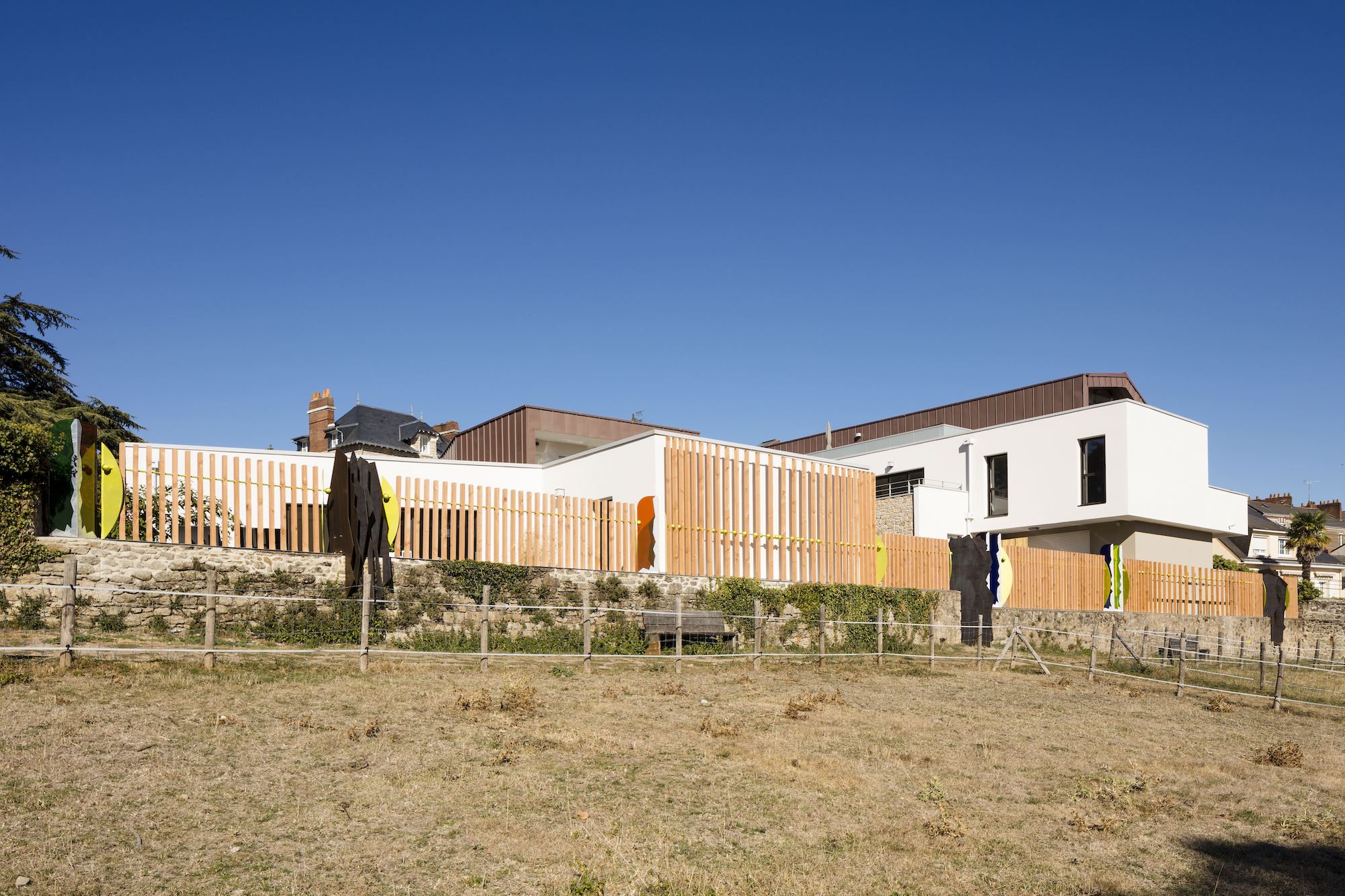 An Art et Territoire work created with the support of the Launay Group.
Access
Parc des Oblates, Rue Philippe de Broca, Nantes
How to get there?
Bus 81 : Bougainville stop
Tramway line 1 : Gare Maritime stop
Bus C1 : Lechat stop
Accessibility
Grassy surfaces and occasionally steep angles in park.