©
2020 edition, Permanent art work
Île de Nantes - pointe Est
Martine Feipel & Jean Bechameil
Martine Feipel and Jean Bechameil create installations that blend illusion, imagination, instabi- lity and the irrational within the gridlocked and controlled spaces of our contemporary world.
For Place Clémence-Lefeuvre they have created a sculpture that plays with the neighbourhood's vertical rhythms and architectural layout. Using ceramics and concrete, its geometrical and colourful composition acts like a volume painting within this space. Influenced by the legacy of Brutalist architecture, the two artists chose to use exposed concrete in the tradition of Le Corbusier — who celebrated its "wild, natural and primitive" qualities — along with a precious material: enameled lava stone.
At the heart of their artistic approach, Feipel & Bechameil propose new modes of sharing and inclusion. Since the sculptures are equipped with wood-burning stoves, Les Brutalistes brings locals together to cook. Through the simple act of preparing food, this artwork quite participates in simple, everyday life.
©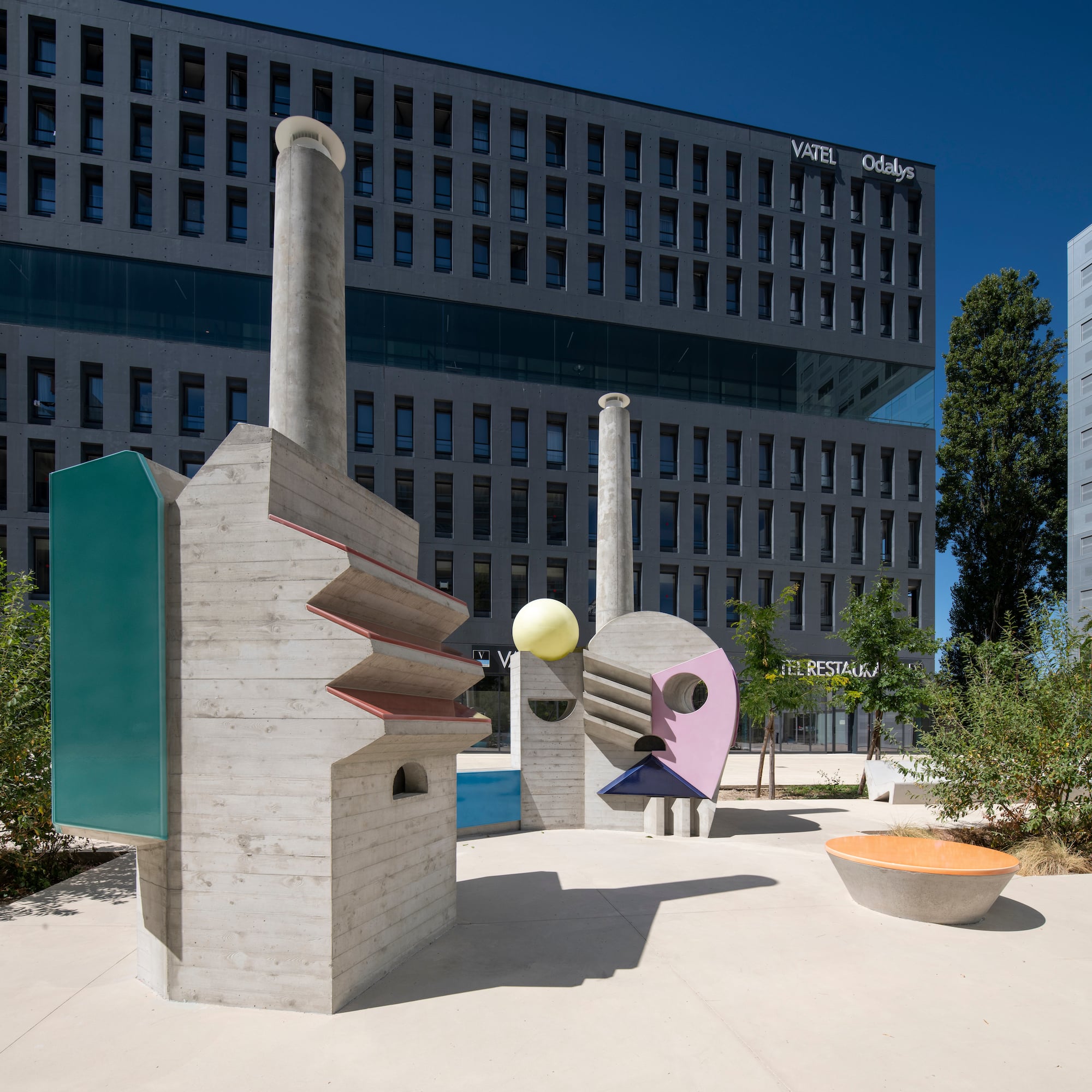 ©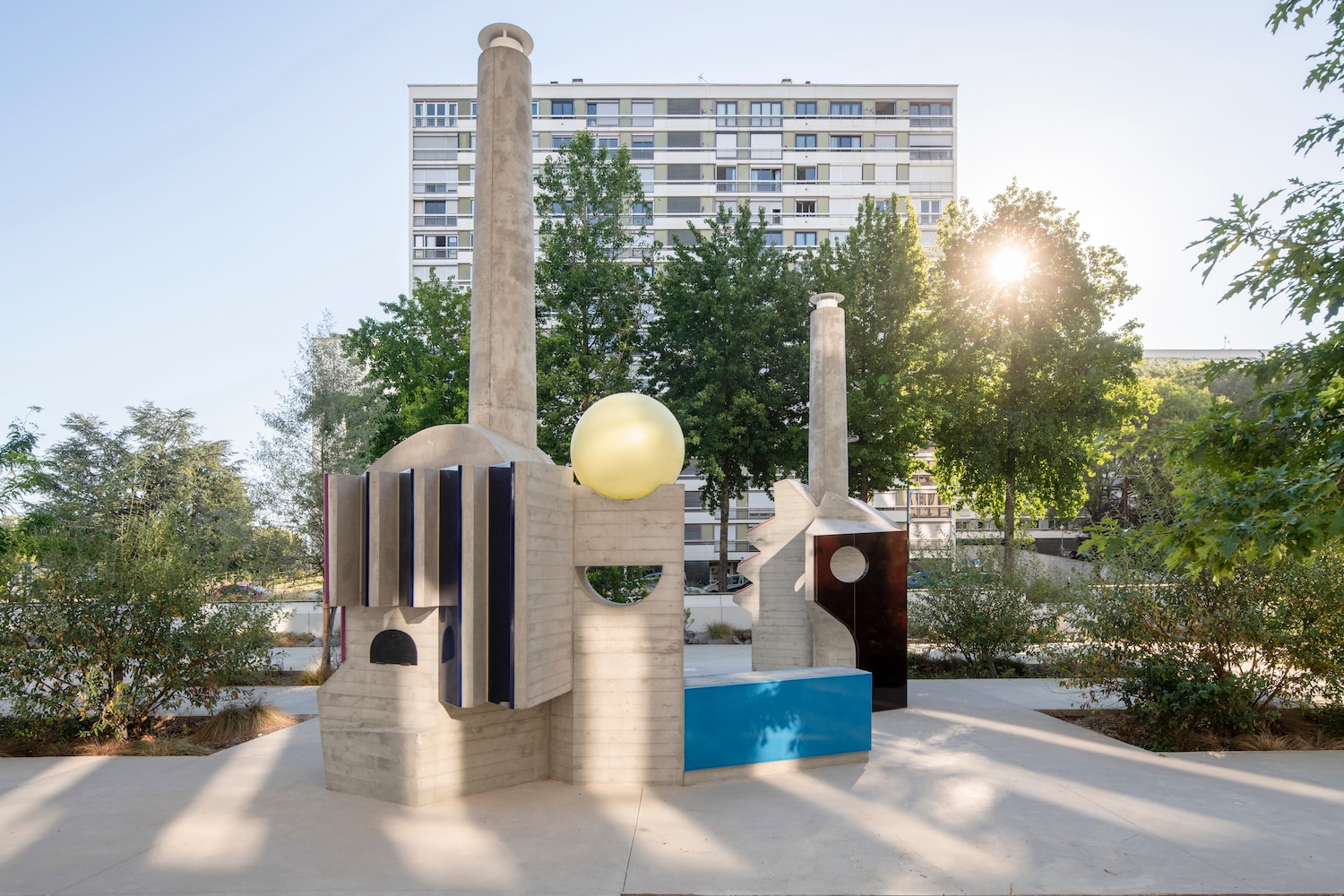 ©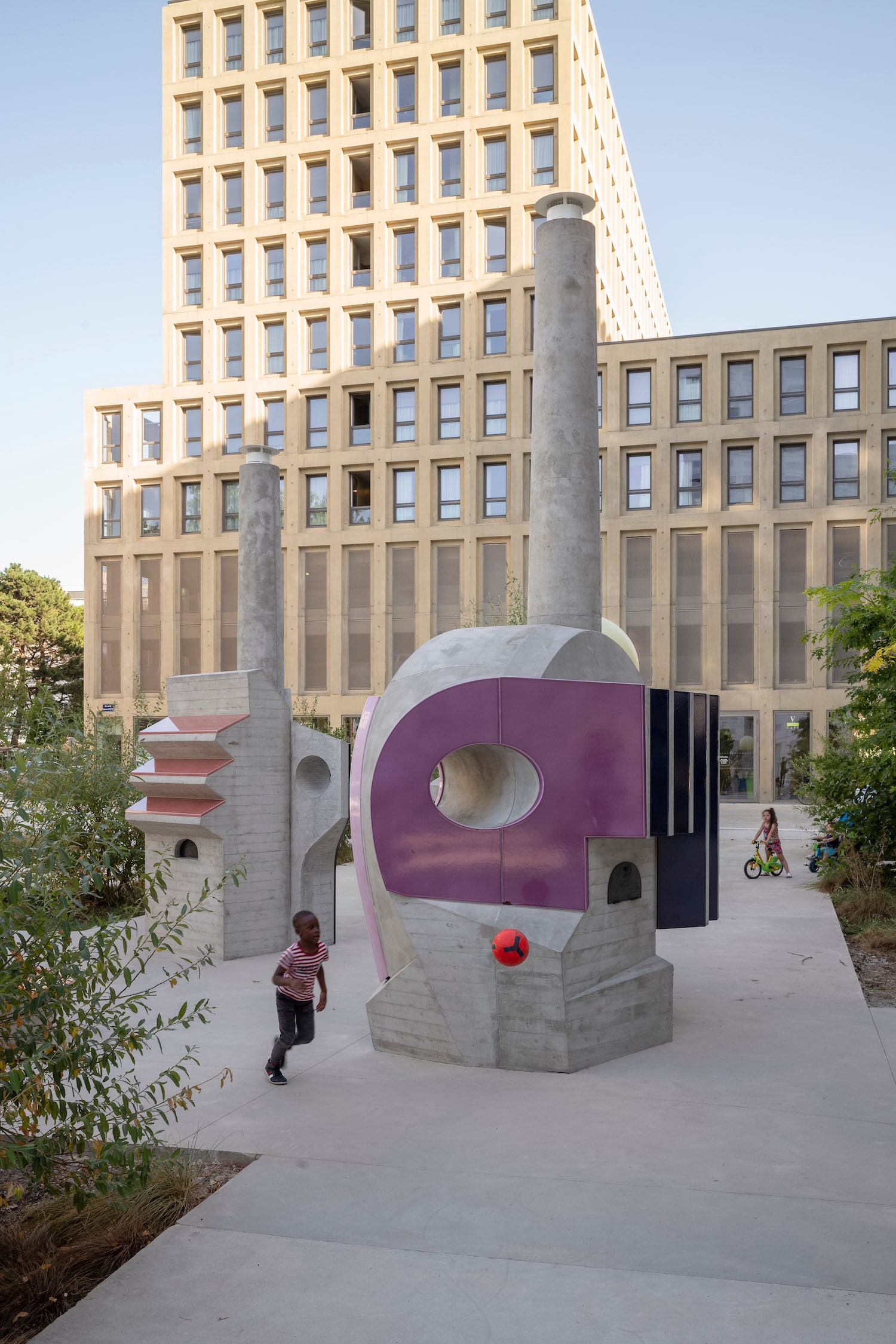 Une œuvre Art et Territoire réalisée grâce au soutien de Kaufman & Broad.
Avec le soutien de l'École hôtelière Vatel pour l'activation des fours.
Access
Place Clémence Lefeuvre 44000 NANTES
How to get there?
Busway Line 4, Tripode stop.
Accessibility
Explanatory video in French sign language and French subtitles available here.