©
Permanent art work
Île de Nantes - pointe Est
Martine Feipel & Jean Bechameil
Together, Feipel & Bechameil create installations that blend illusion, imagination, instability and the irrational.
In Place Clémence-Lefeuvre, they have designed a sculpture that plays with the neighbourhood's verticality and its architectural layout. The geometrical and colourful composition of their sculptures acts like a ceramic and concrete volume painting within a given space. Influenced by the legacy of Brutalist architecture, the artists have chosen to use exposed concrete in the tradition of Le Corbusier – who celebrated its "wild, natural and primitive" qualities – along with a precious material: enameled lava stone.
At the heart of their artistic approach, Feipel & Bechameil propose new modes of sharing. Since the sculptures are equipped with wood-burning stoves, locals are invited to come together and cook as a group. Through the simple act of preparing food, this artwork participates in the everyday life of the community.
©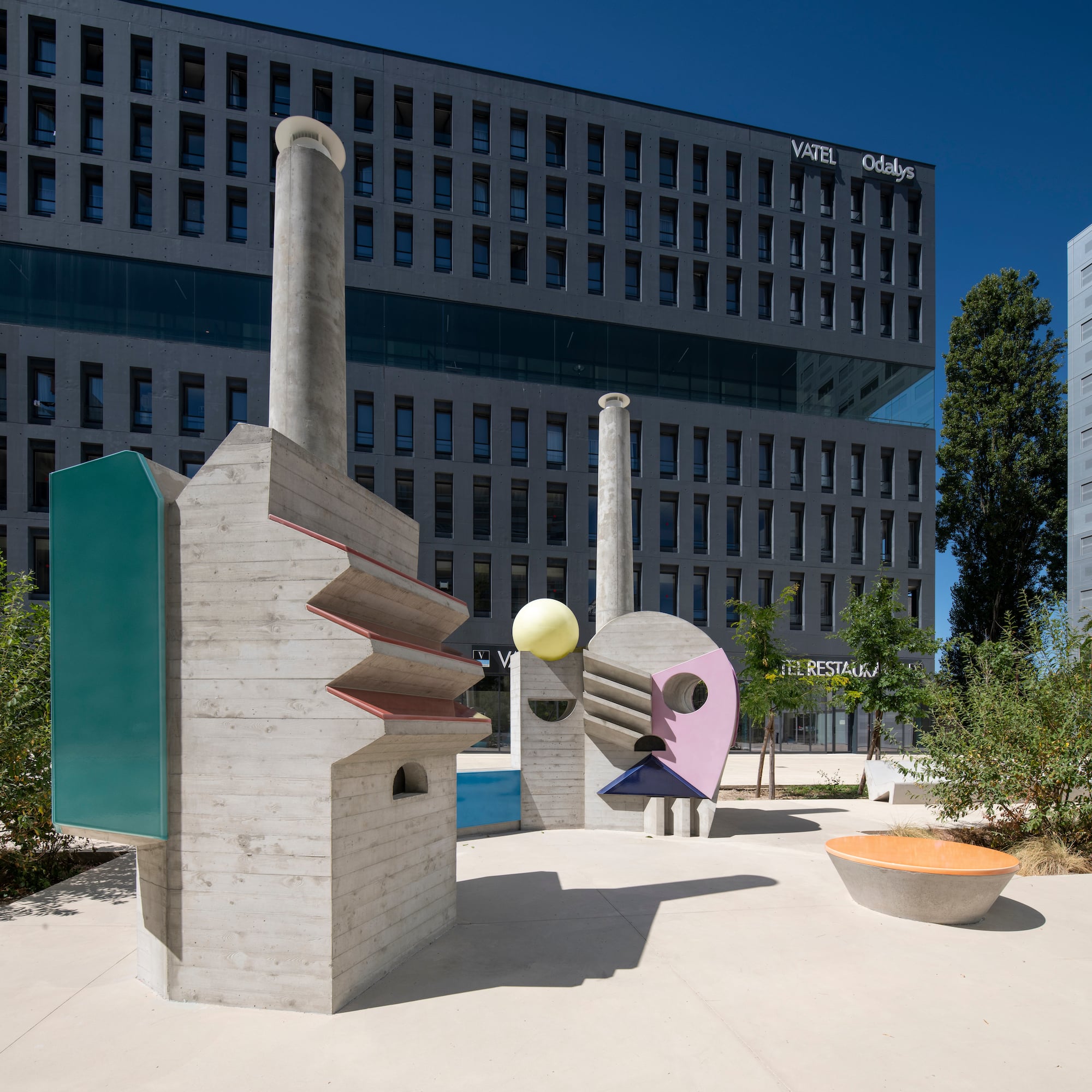 ©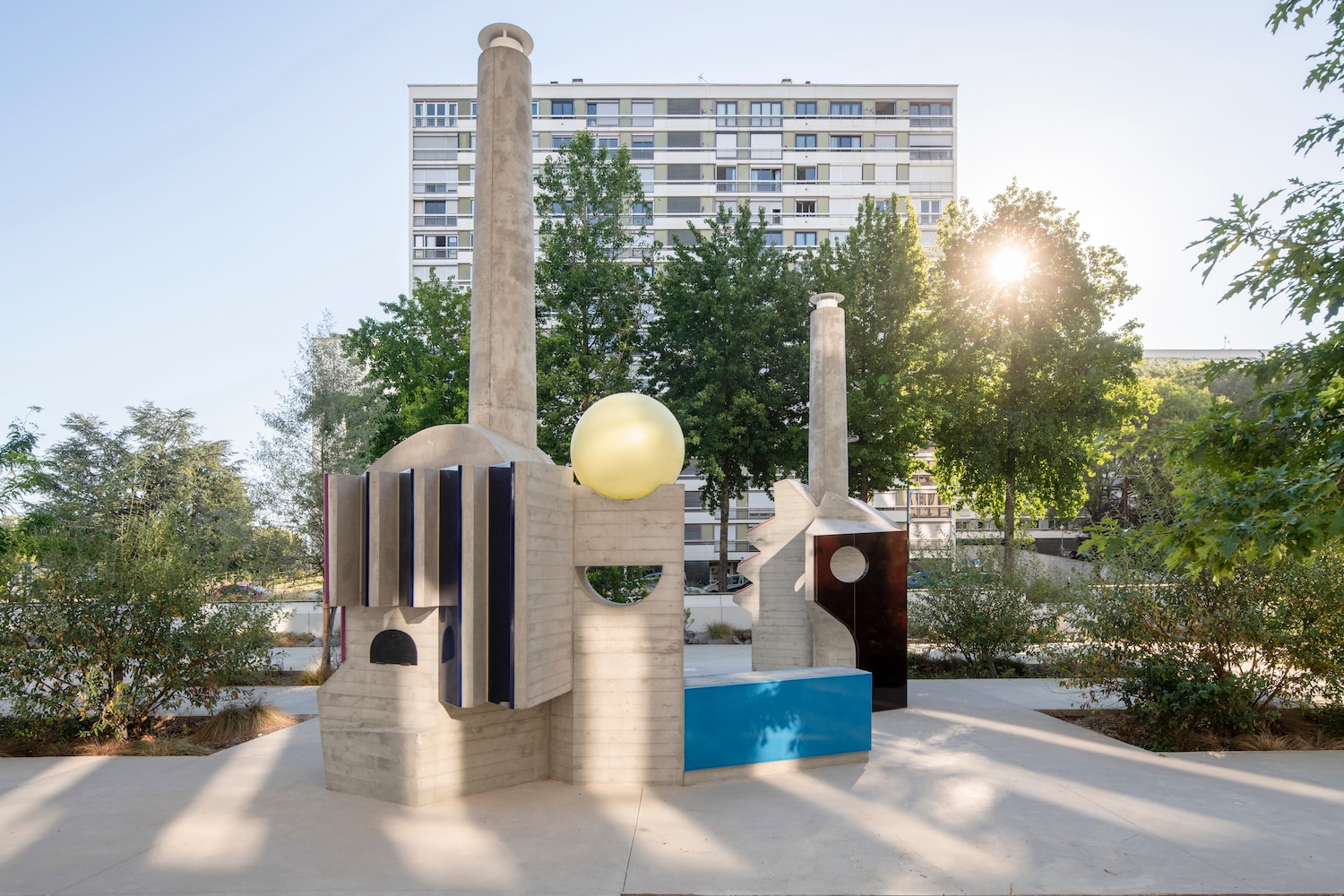 ©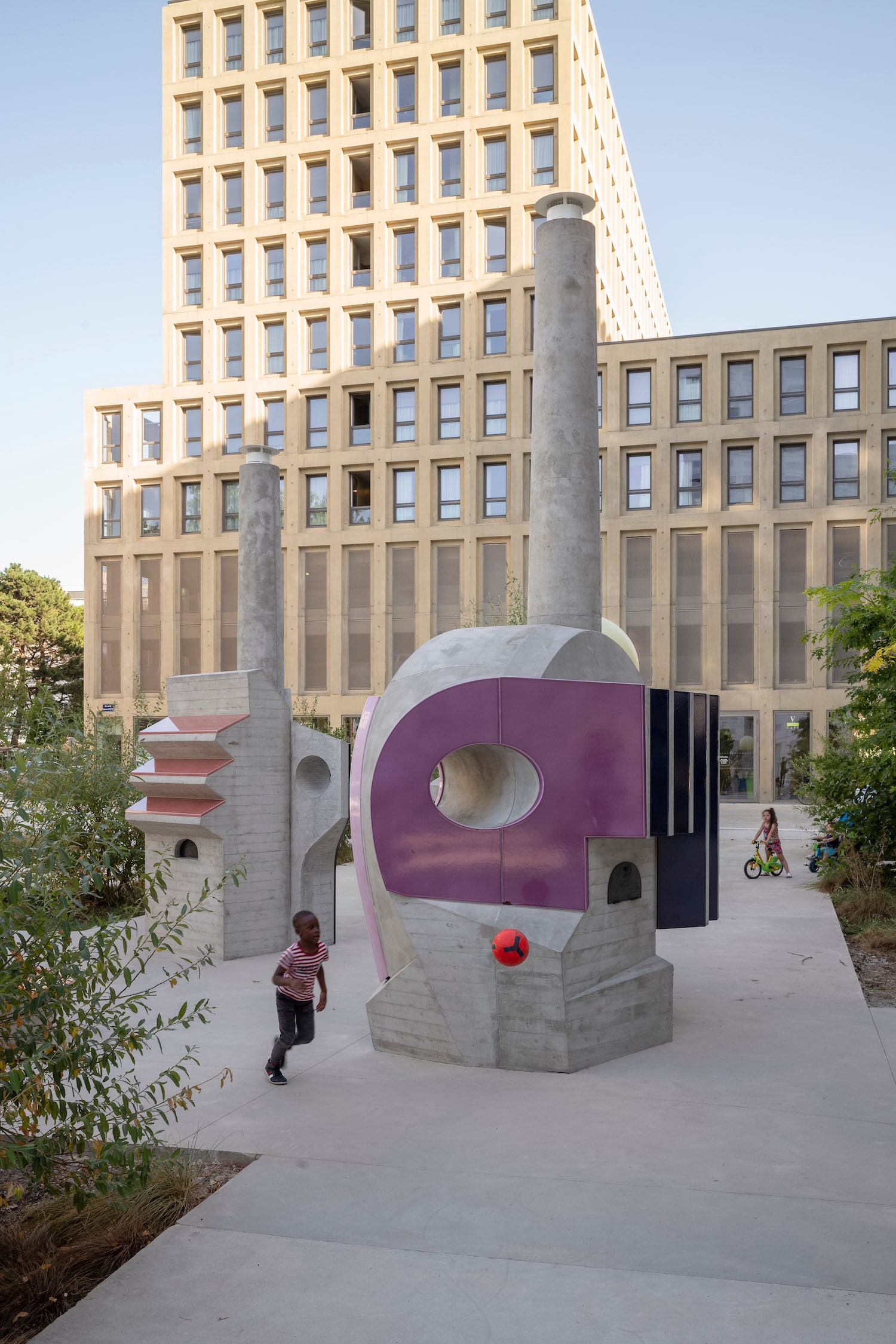 Une œuvre Art et Territoire réalisée grâce au soutien de Kaufman & Broad.
Avec le soutien de l'École hôtelière Vatel pour l'activation des fours.
Access
Place Clémence Lefeuvre 44000 NANTES
How to get there?
Busway Line 4, Tripode stop.
Accessibility
100% accessible location
Explanatory video in French sign language and French subtitles available here.