©
Estuaire itinerary, Permanent art work
Trentemoult- Rezé
Roman Signer
For Roman Signer, an artist fascinated by the power of nature (storms, winds, volcanoes, gales…) and known all over the world for his explosive performances, the plant — built in the late 1960s and now unused — is endowed with many qualities: proximity to the river, complex mechanics, and the ability to transform matter.
The great Swiss artist wished to reveal these qualities with his minimalist structure: a 7-metre (25-foot) long pendulum hanging off the building.
This object regularly and inexorably stamps out time and signals the building's slow decline. It creates a rhythm for the never-ending flow of the river, with its violent and calm power.
©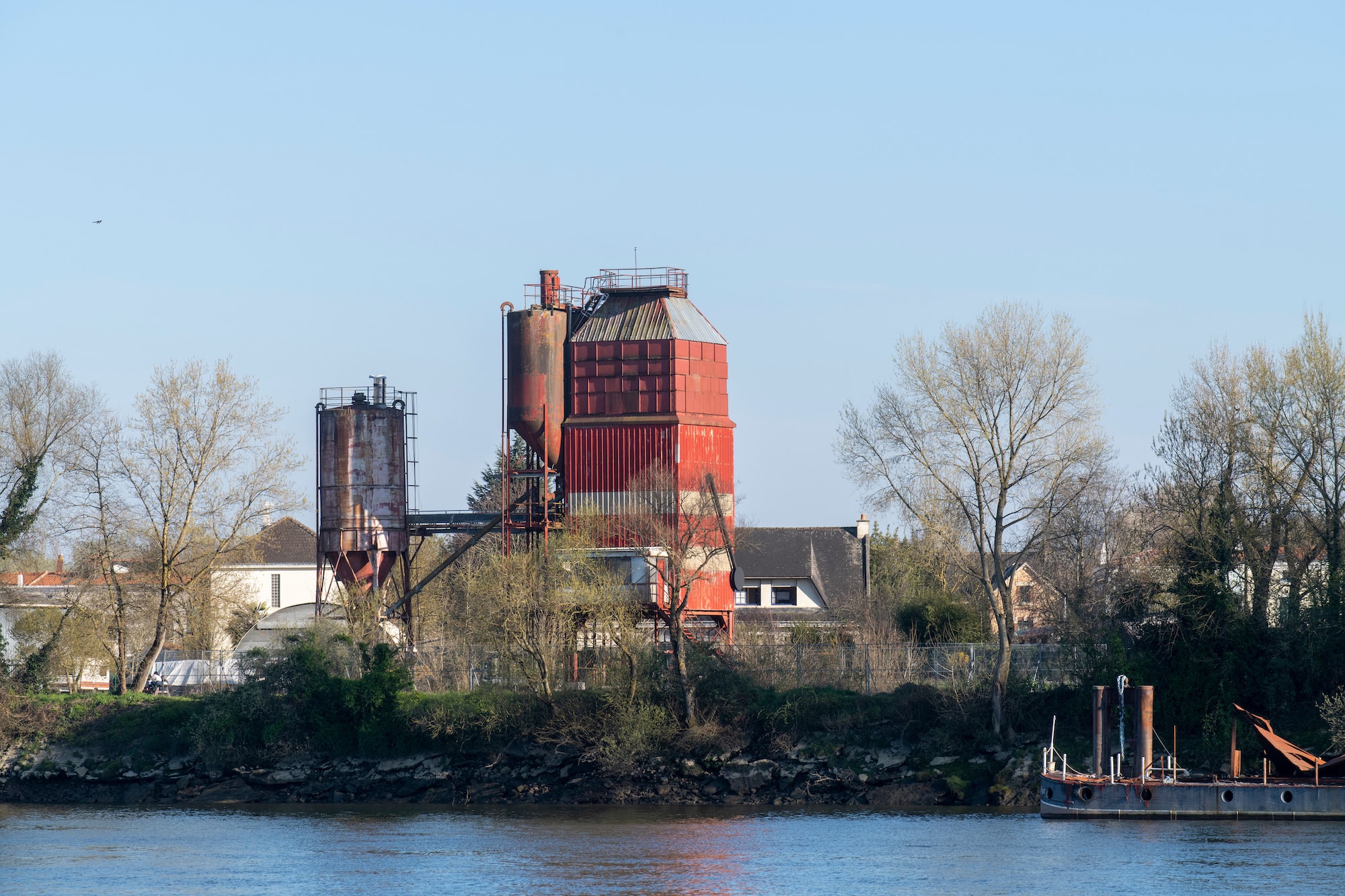 WORK OF ART CREATED FOR ESTUAIRE 2009 WITHIN THE FRAMEWORK OF THE PUBLIC COMMISSION OF THE MINISTRY OF CULTURE AND COMMUNICATION – DRAC DES PAYS DE LA LOIRE, WITH THE SUPPORT OF PRO HELVETIA, SWISS FOUNDATION FOR CULTURE.
River Ferries N1
In 1887, a Nantes steamer named Roquio berthed for the first time at the port of Trentemoult and continued to do so until 1970. Since 2005, the Navibus has provided a link between Trentemoult and the Nantes ferry terminal.
Discover
Access
Trentemoult Proche de la rue Raphaël Lancelot, 44000 Rezé
How to get there?
!!! In case of strong wind, le Pendule stops.
—
Navibus from gare maritime de Nantes (Tan ticket public transport).
Accessibility
Visual artwork.
Getting organised to discover the Estuary