2015 edition, Permanent art work
ÉCOLE NATIONALE SUPÉRIEURE D'ARCHITECTURE DE NANTES
Jocelyn Cottencin
Jocelyn Cottencin has developed his artistic practice by being a jack-of-all-trades. For him, graphic art is blended with performance art, and design coexists with the visual arts. The one common denominator : words.
Created the Maison de l'Avocat during the 2012 edition of Le Voyage à Nantes, then displayed during the Paris Nuit Blanche that same year, the artist has decided to install his work, Echoes, across the river by hanging it from the Loire Building of Nantes' architecture school.
Taking on the form of a graphic and luminous sculpture, he has created a hypnotic visual score interspersed with a refrain that affirms TOUT EST VRAI ("EVERYTHING IS REAL") TOO MUCH REALITY.
©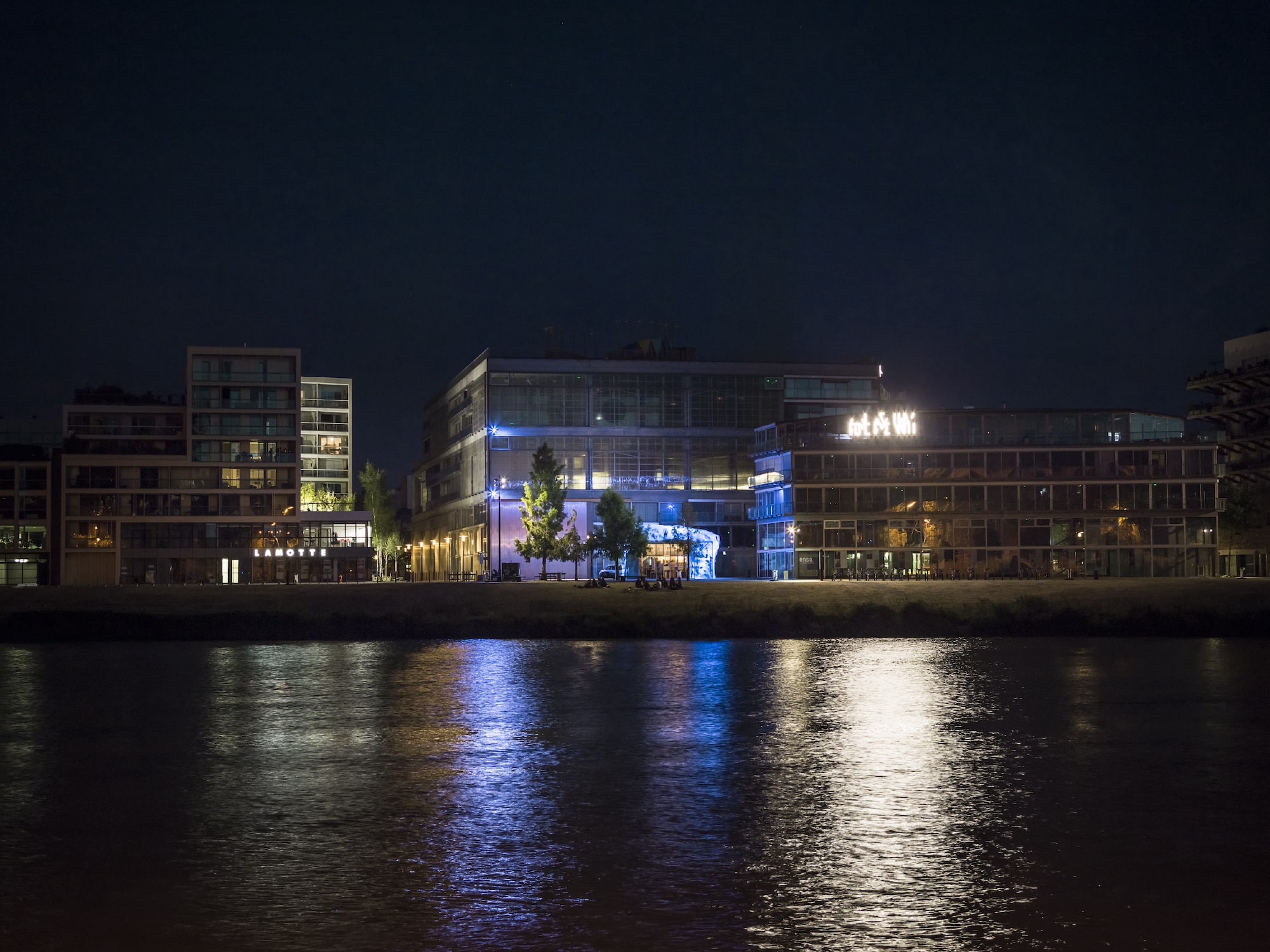 ŒUVRE RÉALISÉE EN COPRODUCTION AVEC LE FRAC BRETAGNE ET LA NUIT BLANCHE, PARIS.
Access
6 Quai François Mitterrand 44200 Nantes
How to get there?
Parking(s) nearby: Parking CHU 1, Parking CHU 2, Parking Gloriette 2, Parking Gloriette 1, Parking Les Machines
Public transport: République, Gaston Veil, Gare de l'Etat
Self-service bicycles: École D'architecture (n°77), Quai Moncousu (n°39), République (n°46), Palais De Justice (n°44), Prairie Au Duc (n°45), Félix Éboué (n°37), Médiathèque (n°34)
Accessibility
Visual artwork.