©
Estuaire itinerary, Permanent art work
Bâtiment Harmonie Mutuelle
François Morellet
The building for the insurance company Harmonie Atlantique has become the medium for a new image thanks to its recent renovation by Canal Atelier d'architecture.
François Morellet's work reconciles mathematical and geometrical rigour with humour and chance. He refuses to impose the arbitrary decision of the artistic process to the visitors. The result is a work where chance is somewhat mastered, and where the piece becomes its own referential point.
François Morellet (1926-2016) has created a work that constantly changes and thereby avoids the tiresome vision of an unchanging artwork. Everyday, using three luminous "coverings", the façade allows clouds, a sun, or the rain to appear, announcing the weather in four hours' time!
©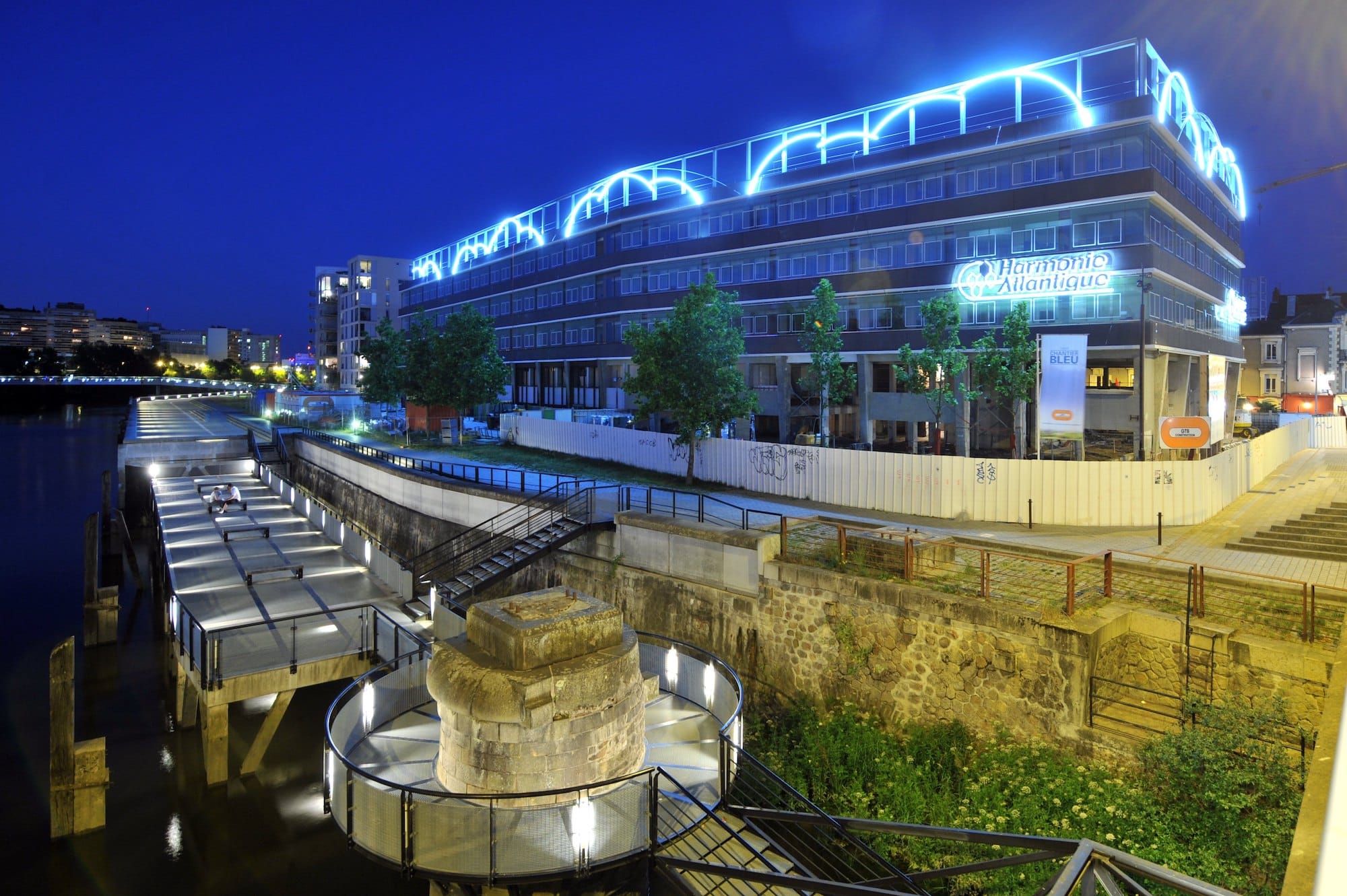 ©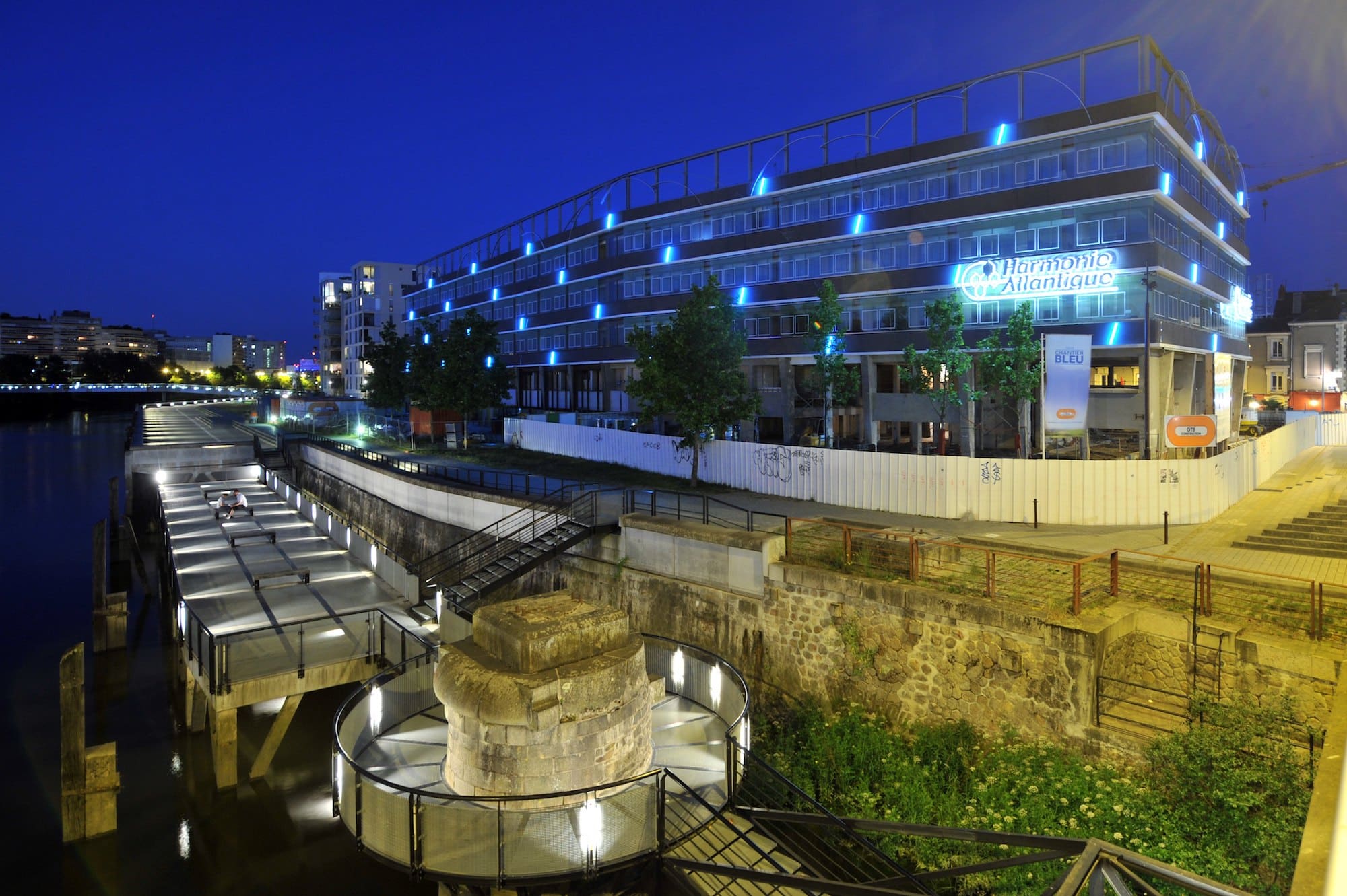 ©
Contact
T. +33 (0)2 40 75 75 07
Website

Accessibility
100% accessible location
Visual artwork.
Explanatory video in French sign language and French subtitles available online here.