Establishment ideally located right in the heart of Nantes, 1 min away from the Theatre Graslin and the Place Royale, famous for its fountain related to the history of the Loire river. 10 min from the SNCF train station.
The entry of the hotel is located in one of the most commercial streets of Nantes, Rue Crébillon. Our hotel will charm you by its history, its architecture and its comfort. Their Louis XVI style rooms are equipped with full bathrooms, TV with Satellite and direct dial telephone. Breakfast buffet (from 6.30 am to 10 am). The services of the hotel: night watchman, room service, dry-cleaner's, safe, taxi booking and fax. The hotel has a private car park (according to availability). A baby bed can be lent (according to availability).
©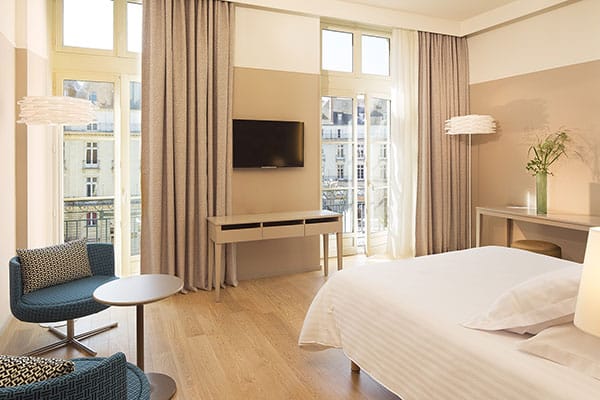 ©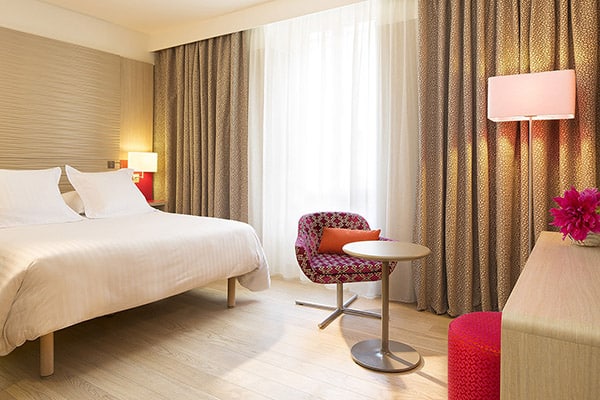 ©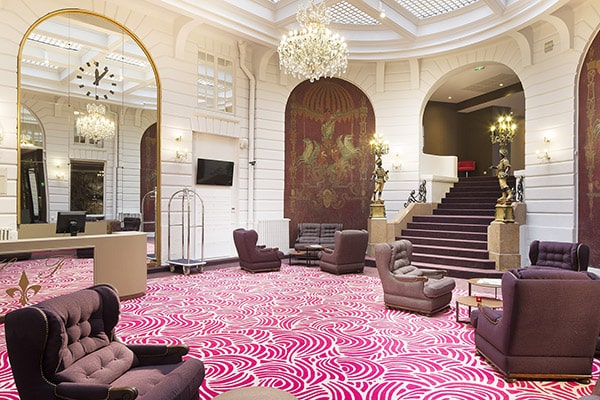 Access
24 Rue Crébillon 44000 Nantes
How to get there?
Parking(s) nearby: Parking Graslin, Parking Commerce, Parking Médiathèque, Parking Gloriette 1, Parking Aristide Briand, Parking Gloriette 2, Parking Descartes
Public transport: St-Nicolas, Delorme, Copernic, Médiathèque
Self-service bicycles: Racine (n°33), Calvaire (n°11), Delorme (n°12), Bourse (n°31), Jean V (n°35), Guépin (n°9), Médiathèque (n°34), Duguay Trouin (n°29), Bretagne Sud (n°13), Aristide Briand (n°15)
Accessibility