In an 18th century flat on the Ile Feydeau.
Very calm and furnished apartment for 2 to 4 people, on the 2nd floor. Located in one of the most beautiful districts of Nantes. Close to restaurants, art galleries and shops. 10 min walk to the Castle and 200m to Place du Commerce (departure point of public transports and airport shuttle).
Completely renovated luxury apartment, quality services matching the new environmental standards. Heating and very efficient soundproofing. Magnificent three-room flat (60 m2) with balcony. – Huge living-room (32 m2), convertible sofa – Independent bedroom with double bed 140X200 – Fully equipped kitchen – Bathroom with shower and WC Possibility of residential parking for our guests with residential parking space. Possibility to use the car of the landlord. Please contact the landlord to check availability at the time of booking. Welcome pack at your disposal. Baby pack available. A deposit is requested on arrival.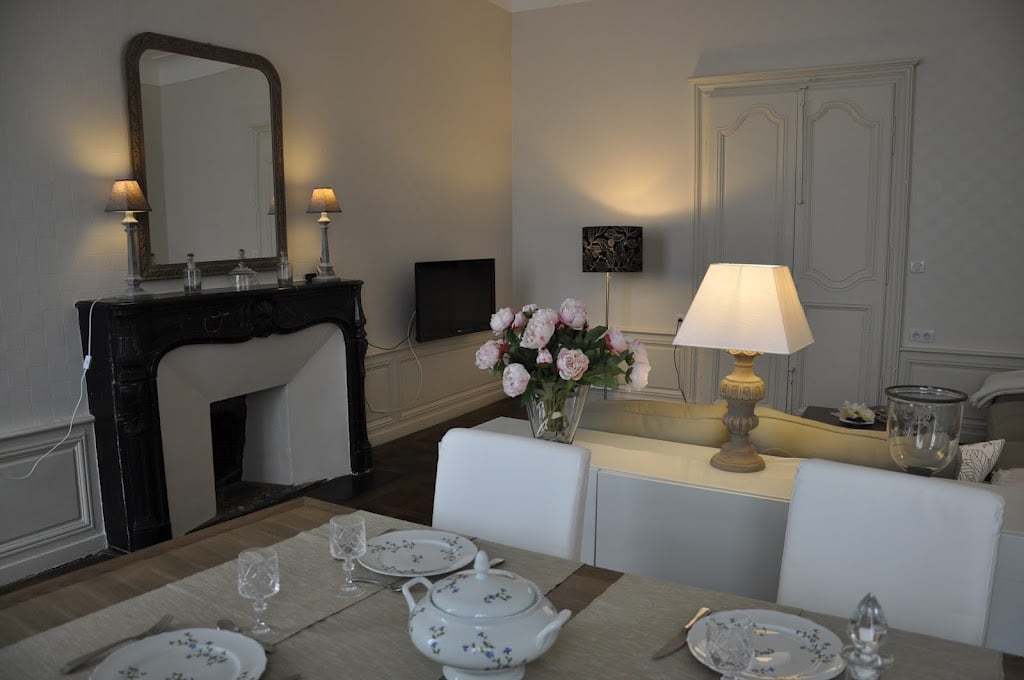 Access
21 Rue Kervégan 44000 Nantes
How to get there?
Parking(s) nearby: Parking Commerce, Parking Gloriette 1, Parking CHU 1, Parking Gloriette 2, Parking Feydeau, Parking Hôtel Dieu, Parking Baco-LU 2 côté CHU, Parking Médiathèque, Parking CHU 2
Public transport: Square Daviais, Square Davais, Commerce, Hôtel Dieu, Gaston Veil
Self-service bicycles: Duguay Trouin (n°29), Félix Éboué (n°37), Bourse (n°31), Commerce (n°30), Ricordeau (n°38), Barillerie (n°7), Quai Moncousu (n°39), Bouffay (n°20), Médiathèque (n°34), Guépin (n°9)
Contact
T. 06 49 07 19 27
E-mail