The « Grand Hotel Mercure » is located right in the city centre near the Place Royale, 5 minutes from the Congress Center and the SNCF train station and 20 minutes away from the Airport. The hotel is right in the centre and very close to cultural and tourist sites.
©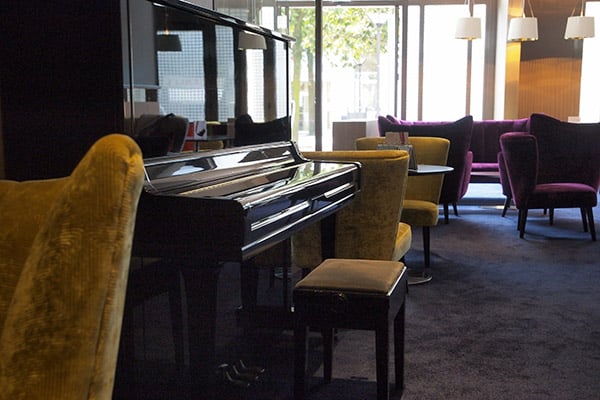 Access
4 Rue du Couëdic 44000 Nantes
How to get there?
Parking(s) nearby: Parking Commerce, Parking Gloriette 1, Parking Feydeau, Parking Decré-Bouffay, Parking Graslin, Parking Tour Bretagne, Parking Baco-LU 2 côté CHU, Parking Gloriette 2
Public transport: Commerce, St-Nicolas
Self-service bicycles: Commerce (n°30), Duguay Trouin (n°29), Barillerie (n°7), Boucherie (n°8), Guépin (n°9), Bourse (n°31), Félix Éboué (n°37), Calvaire (n°11), Bouffay (n°20), Bretagne Sud (n°13)
Accessibility
5 rooms for people with reduced mobility.